A writer is always concerned by and aware of what transpires in their society. That concern is deeply embedded in their disposition. What concerns them mainly is the strengthening of democracy and equality; for only  a strengthened democracy can advance  the creative resolve of artists.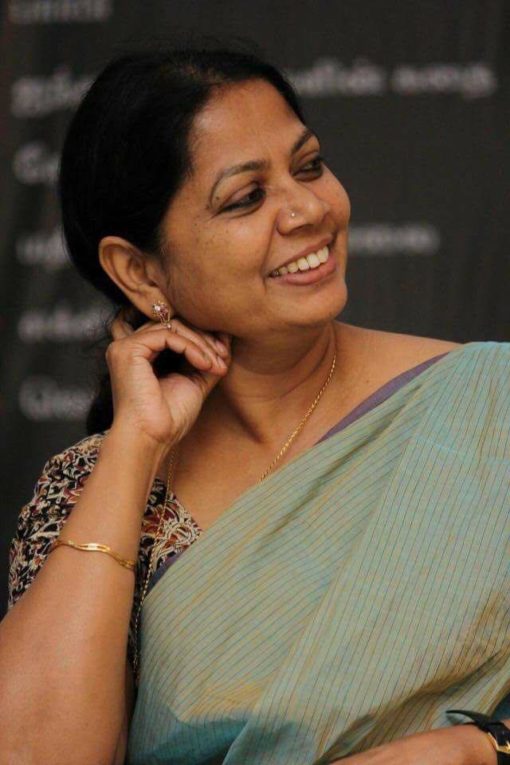 Image Courtesy: Facebook
Today, writers are being persecuted and coerced into no longer speaking freely. The fascists have gone beyond threats and are now ready to murder. It is the right-wing Modi government which is responsible for these attacks.
The attacks on Perumal Murugan's writing, the assassinations of Gauri Lankesh, M. M. Kalburgi, Narendra Dabholkar and Govind Pansare are proof. While writers are being silenced, the government is terrorising the common viewer to blindly accept the fake "news" presented  before them. India is moving towards a dangerous situation where dissent may be completely annihilated.
The idea of "One language, one community, one kind of thought" is a fascist agenda. We have the critical duty of saving the nation from it. This election must be one that will revive democracy.
The present government is constantly monitoring and controlling what a writer must write and think. History all over the world shows us that no government has the right to enforce such codes.
As a writer, in recent times I fear that I have lost the space to even think differently. This troubles me deeply.
This is the election to reclaim the right of the artist, creator and writer to think without restraints. Voting is a democratic means to remove from power, a right-wing fascist government that is a threat to sites of free-thinking. This is the duty, even responsibility of every writer. The need of the hour is to stand together. This election is more crucial than any other election to come.  Bringing this regime to an end is up to people like us.
Courtesy: Indian Cultural Forum