Accusing the BJP-led government of "wrecking" India's economy, the Congress claimed that public debt increased by over Rs 30 lakh crore in 57 months of the Modi dispensation, pushing the nation into an "unending debt cycle".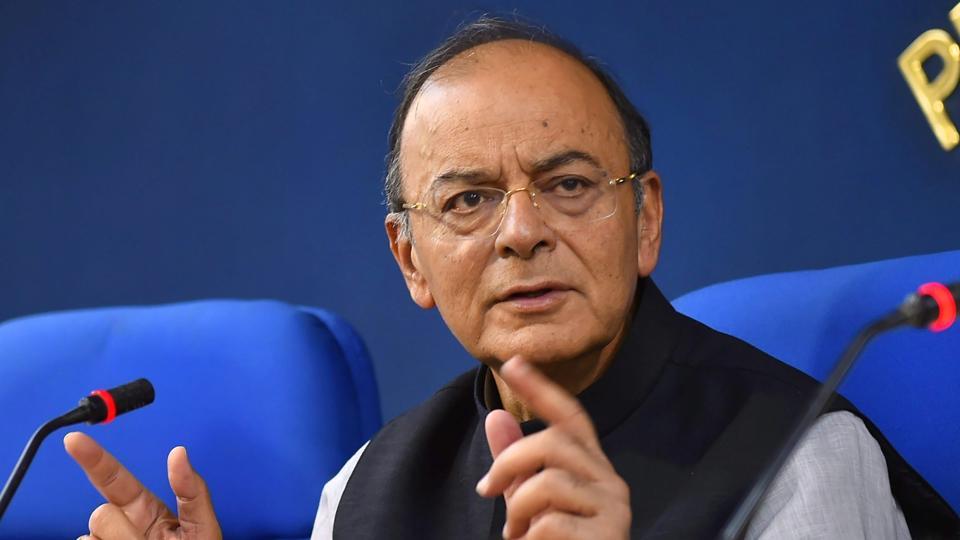 New Delhi: Accusing the BJP-led government of "wrecking" India's economy, the Congress claimed that public debt increased by over Rs 30 lakh crore in 57 months of the Modi dispensation, pushing the nation into an "unending debt cycle".  
Citing Finance Ministry documents, Congress' chief spokesperson Randeep Surjewala in a press briefing held two weeks ago said that between March 2014 and December 2018, India's public debt increased by a "whopping and shocking" 57 per cent, going up to Rs. 83,40,026 crore.  
"The sensational and shocking documents of the Finance Ministry now reflect that the Modi government has taken loans of Rs 30,28,945 crore post March 2014-Dec 2018. In 70 years, the total debt of the country up to March 2014 was Rs 53,11,081 crore. It is clear that Modi ji took loans on India's resources and completely decimated India's economy," he alleged.  
Surjewala claimed that every individual who is facing a challenge of livelihood has been burdened by the debt taken by Prime Minister Narendra Modi and his government due to their "sheer economic mismanagement" and for publicity as well as helping their "crony capitalist friends".  
He said 130 crore Indians have been burdened with an additional loan of Rs 23,300 per person in four years and nine months of the Modi government.  
The per person debt was Rs 40,854 in 70 years up to March 2014, but it has gone up to Rs. 64,154 in 57 months of the Modi government.  
The Congress spokesperson also termed the Modi government a "habitual offender" in hiding data, saying that it refused to disclose the extra debt that it took from December 2018 to March 2019.  
"We searched through the debt documents and they tell us that there would be an extra debt of Rs 7,16,700 crore that this government would have taken up to March 2019, taking India's debt to over Rs 90,56,000 crore," Surjewala said.  
"This is a story of gross economic mismanagement and burdening the entire country. On one hand, the debt is rising and on the other hand, Rs 5,50,000 crore debt burden of its industrialist friends has been written off," he claimed.  
Surjewala also accused the BJP government of making firms such as BSNL, MTNL, HAL, ONGC and SAIL debt-ridden.  
"Suit-boot government has made the country debt-ridden. Is it not anti-national to play with India's resources. The prime minister is pushing India into an unending debt cycle and is wrecking India's economy by his failed Modinomics," he said.  
The documents he used to make his claim are 
available
 on the INC's official website. The video of the press briefing and more information was also 
updated
 on the website.  
The official documents by the Finance Ministry Surjewala quoted can be viewed
here
while the official government documents on public debt can be viewed
here
.  
Total liabilities of the government increased 49 per cent to Rs 82 lakh crore in the last four-and-half years during the Narendra Modi government, as per the 8th Edition of the Status Paper on Government Debt released in January.  
Compared to the latest data available till September 2018 when the total debt of the Central government stood at Rs 82,03,253 crore, the corresponding amount till June 2014 was Rs 54,90,763 crore, the Finance Ministry's data on government borrowings shows.  
The huge surge in government's debt has been propelled by 51.7 per cent growth in public debt from Rs 48 lakh crore to Rs 73 lakh crore in the four-and-half year period, which in turn was driven by 54 per cent rise in internal debt to about Rs 68 lakh crore.  
Dependence on market loans show a similar rise of 47.5 per cent to more than Rs 52 lakh crore during the period. While debt raised through gold bonds was nil at the end of June 2014, it stood at Rs 9,089 crore including the gold monetisation scheme.  
The Central government, in the status paper on government debt, gave a detailed analysis of the overall debt position of the government of India. It has been bringing out an annual status paper on government debt since 2010-11, the Finance Ministry said.  
"The overall liabilities of the Central government are on a medium-term declining trajectory and the government's debt portfolio is characterised by prudent risk profile," the paper, covering details of fiscal deficit financing operations of the government, however, said.  
"Government is primarily resorting to market-linked borrowings for financing its fiscal deficit. Conventional indicators ... indicate that debt profile of the government is comfortably placed in terms of debt sustainability parameters and is consistently improving," it added.  
While the country's debt has been on the rise, little help is expected from the fiscal deficit side in the current financial year. The fiscal deficit in the first eight months till November stands at Rs 7.17 lakh crore, or 114.8 per cent of the Rs 6.24 lakh crore full year's target.  
Efforts to find reports on BJP or PM Modi refuting these allegations were unsuccessful.