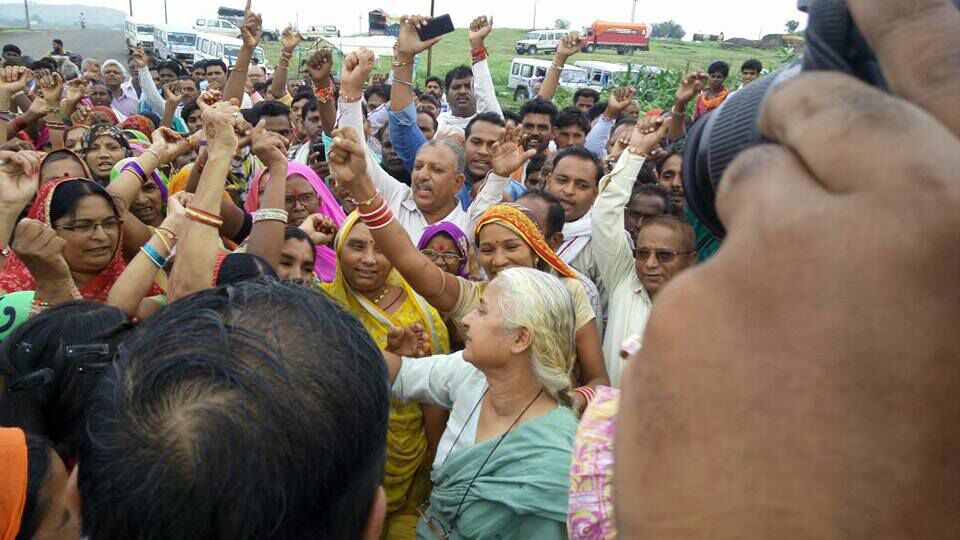 The Indore High Court granted bail to Medha Patkar 15 days after she was arrested. The hearing on bail plea of Vijay, Santu and Dhurji will take place tomorrow. In a significant development, Village Bajrikheda joins en mass resignation drive from BJP's membership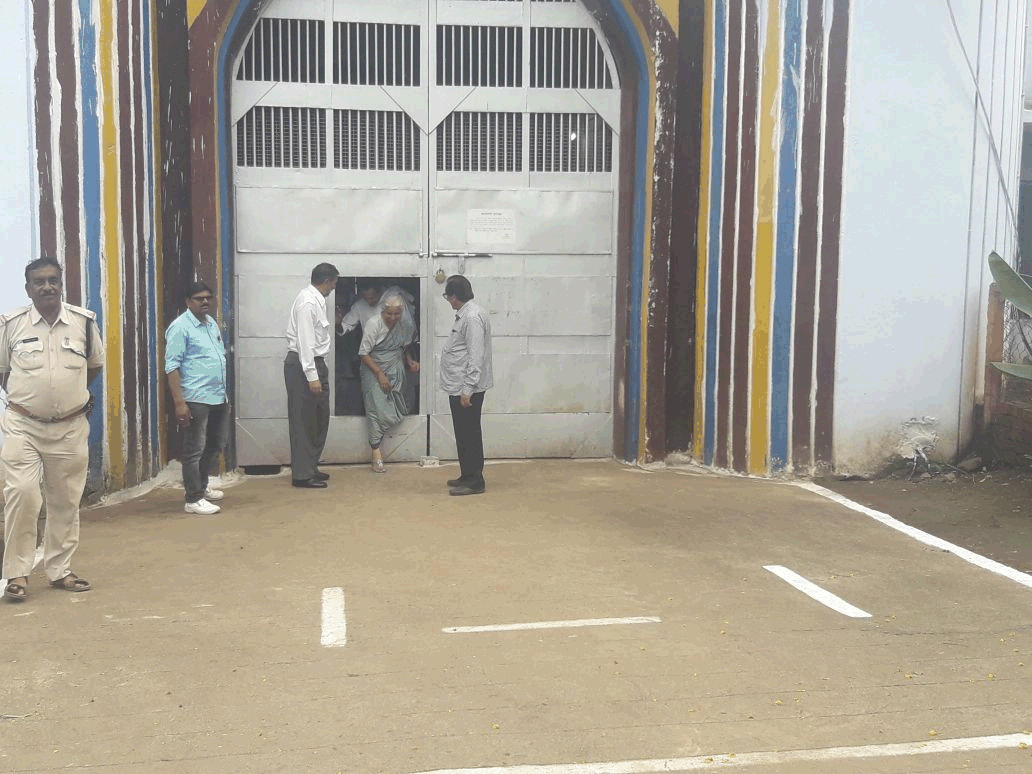 Indore/Barwani | 23rd August, 2017
:  Medha Patkar got bail from the Indore High Court today after she was was denied bail from the Sessions Court. Narmada Bachao Andolan (NBA) has hailed it as a victory against the repressive Madhya Pradesh government which came down heavily on the peaceful protest against forceful eviction and illegal unjust submergence.
Three other oustees, Vijay, Santu and Dhurji, who were jailed along with MedhaPatkar are facing serious charges of 307 and 308. The hearing on their bail application before Indore HC is scheduled for tomorrow. In a significant development that could have further political consequences, outraged with the callousness of the Shivraj Singh Chouhan run BJP government in Madhya Pradesh towards the Narmada oustees, the chief of village Bajrikheda along with other members resigned from the ruling BJP in large numbers.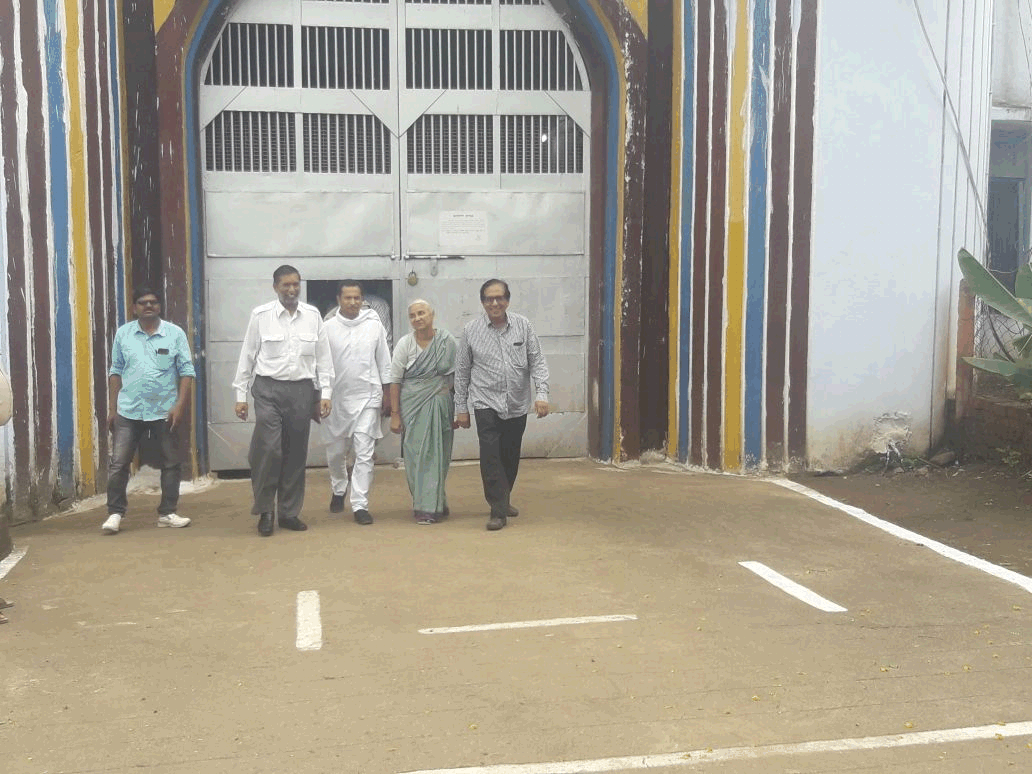 MedhaPatkaris expected to be released tomorrow from Dhar jail where she has spent 15 days. Peaceful protestors along with MedhaPatkar are facing serious criminal charges which arehave been levelled in an arbitrary manner. This was alcearattempt of the government to divert the focus of the movement from the legitimate demands of complete and just rehabilitation of evacuees (as per the NWDT Award and MP Rehabilitation Policy) before the submergence.
The Badwani administration, it is alleged, has also been targeting key activists of NBA by filing cases with false charges against them. 
There is much speculation that the crude anti-people policy of the state of Madhya Pradesh has seriously alienated large villages. This realisation has significantly begun to shake the local support base of BJP which is in power in the state. After the village ofKhapadkheda, the chief of village Bajrikheda BJP along with other villagers resigned in large number from BJP's membership. Both these village falls in Dhar district.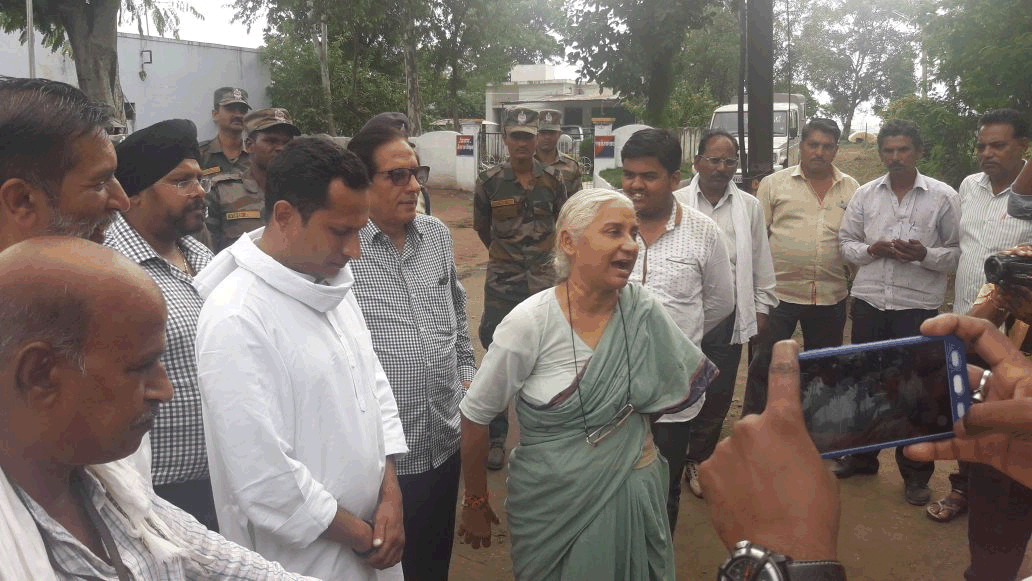 Hundreds of villagers of Kukshi, Badwani, Sondul Patti, and Villages of Manavar (Avalda, Pichhodi, Nisarpur, Gaangli, Ekalvaara, Perkhad, Bagud), one of the affected villages of SSP, gathered for public protest meetings in their villages and havewritten letter to Prime Minister and Chief Minister of Madhya Pradesh demanding permanent rehabilitation and opposed temporary rehabilitation arrangements. These villagers had earlier also written missives demanding the
elease of MedhaPatkar, Durji, Santu and Vijay bhai.