The violence in Kasganj town in UP on Republic Day was not spontaneous but the result of a conspiracy hatched by some Hindu groups with a clear intent to raise the communal temperature,  while the police acted in a blatantly partisan manner on January 26 as also on subsequent days.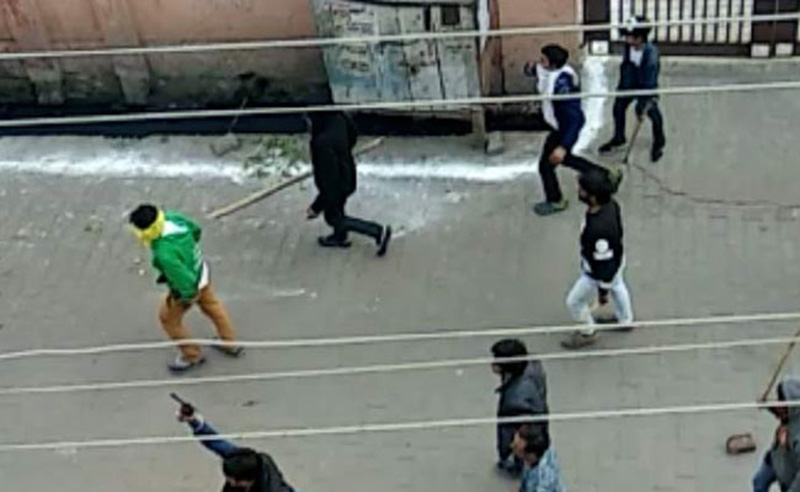 These are the main conclusions of a fact finding team of 13 lawyers and activists set-up by the group 'United Against Hate' and led by the retired DIG police, SR Darapuri that toured Kasganj on February 2. Its report was released simultaneously in Lucknow and Delhi on Monday.
 "After talking extensively to local people of both the communities, it became clear that the situation in Kasganj was not any spontaneous clash between two communities but was a carefully planned attack", said the report.
It may be recalled that on January 26 one person -- Chandan Gupta -- succumbed to bullet injuries while another -- Naushad – was seriously injured. According to the report, it remains unclear as who had fired the shots that killed Gupta and injured Naushad.
"The police and administration, as testified by locals and ground evidence, played a partisan role, and allowed the mob led by Sankalp Foundation and ABVP to run amok and indulge in organized violence, specially targeting Muslim-owned shops and property, including two mosques," said the report. In calculated fashion, Muslim property adjoining property owned by Hindus was spared for fear that the flames from the former might engulf the latter.
As further evidence of police bias, the report points out that the FIRs are silent on the attack on two mosques and only Muslim localities were sealed by the police. On January 25, the police stood as mute witness as Muslim shops were looted and gutted immediately after the funeral procession for Gupta.
The report also blamed the police for not naming the culprits despite the fact that a video that has gone viral clearly shows them marching menacingly towards a Muslim locality with some of them carrying country-made guns.
On Monday, two police constables on bandobust duty were suspended after the door of a mosque was torched.