Bishop Franco Mulakkal, accused of raping a Kerala nun repeatedly over a two year period, has now been temporarily relieved of his duties by the Vatican. The Bishop had applied for anticipatory bail before the Kerala High Court and was questioned by the Crime Branch in Kochi on Wednesday.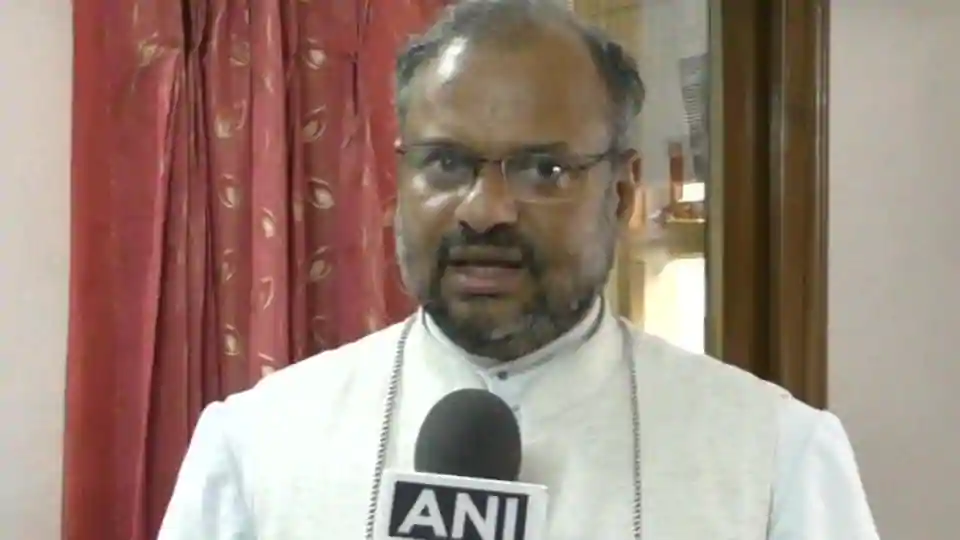 Shortly after the matter of her 
rape and prolonged sexual abuse
 came to light, several efforts were made to question the survivor nun's credibility. In an interview to Times of India, Bishop Franco Mulakkal, had claimed that his 
conscience was clear
 and that the nun was getting back at him because he was investigating her for her alleged affair with the husband of one of her cousins. Infact, the Missionaries of Jesus congregation had 
released a photograph
 of the survivor nun with the accused Bishop in a purported bid to discredit the nun's claims.
Following this there was a huge outcry and the Church came under tremendous pressure to take action against the Bishop. Not only did the survivor nun's fellow sisters 
stage a sit-in protest
, the treatment meted out to her, but several  senior 
priests and nuns have written
 to Cardinal Oswald Gracious, President of the Catholic Bishops Conference of India and Vatican Nuncio Giambattista Diquattro, demanding that that the accused Bishop be relieved of his duties. Catholic activists from feminist organizations Safe Cities and the Zero Tolerance Campaign also 
wrote to the Pope
 demanding justice for the survivor nun.
In what is being seen as a face saving measure by the Church, Bishop Franco Mulakkal, 
accused bishop stepped down
 from his position on September 15, citing his need to be present for further questioning. On September 20, the Vatican relieved him of his duties, replacing him with Bishop AR Gracias. An 
official communiqué
 by the Catholic Bishops Conference of India said,
"The Holy Father has received the request of Bishop Franco Mulakkal to be temporarily relieved of his pastoral responsibilities in the diocese of Jalandhar.  
Having considered all circumstances the Holy Father has accepted this request of Bishop Mulakkal and has appointed Bishop Agnelo Rufino Gracias, Auxiliary Bishop Emeritus of the Archdiocese of Bombay as Apostolic Administrator of the diocese of Jalandhar, 
sede plena et ad mutum Sanctae Sedis
with immediate effect.  
Our prayers accompany Bishop Gracias as he takes on this responsibility."