Lawyers Collective (LC) an organisation that has been at the forefront of several key human rights cases in India, is now in the crosshairs of a vindictive regime. On June 18, the Central Bureau of Investigation 
booked
 LC and its founding member Anand Grover for alleged violation of the Foreign Contribution Regulation Act (FCRA) 2010. However, now LC has released a statement setting the record straight.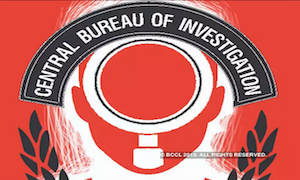 Picture courtesy BCCL
Expressing "shock and outrage" LC says they are being victimised by the State for taking on sensitive cases where the key accused are people who occupy high offices in the present government. The statement says, "In the immediate past, the office bearers of the LC have represented the  persons  detained in the Bhima Koregaon case, the Police Commissioner of West Bengal, Rajiv Kumar and while not commenting on the merits of the case, have been vocal on the subversion of due process of law in the Courts in the matter of the alleged sexual harassment by a former  employees of the Supreme Court of India." Indira Jaising, a founding member of LC was has also been at the forefront of several key human rights cases. Recently, Jaising was 
very vocal
 about the manner in which the SC dealt with allegations of sexual harassment against Chief Justice Ranjan Gogoi. It is also noteworthy that LC founding member Anand Grover was a part of a team of lawyers that petitioned the SC on behalf of 1993 blast convict 
Yakub Memon
 to postpone his execution, just hours before he was hanged. 
The statement says, "The LC has reason to believe that its officer bearers are personally being targeted for speaking up in defence of human rights, secularism and independence of the judiciary in all fora more particularly in their capacity as senior lawyers in court. The LC sees this as a blatant attack of the right to representation of all persons, particularly the marginalised and those who dissent in their views form the ruling party. It is also an attack in the right to free speech and expression and an attack on the legal profession as such."
It is alleged that the 
CBI acted against LC
, its functionaries as well as certain private individuals after receiving a complaint from Anil Kumar Dhasmana who is the Under Secretary in the Union Ministry of Home Affairs (MHA). This complaint states that after inspection of the books of accounts and the records of the NGO, a prima facie violation of the FCRA 2010 was noticed. The complaint was made on May 15 shortly after a petition was filed in the SC by a group called Lawyers Voice making similar allegations.
On June 13, the CBI had filed an FIR against LC, Anand Grover and others for suspected offences of criminal conspiracy, criminal breach of trust, cheating, making of false statement in the declaration under the FCRA 2010, and criminal misconduct under the Prevention of Corruption Act, 1988. In addition to invoking the provisions of the Indian Penal Code, the CBI has charged them under Sections 33, 35, 37, and 39 of the FCRA 2010 and Section 13(2) with Section 13(1)(d) of the PC Act.
Pointing out the antecedents of Lawyers Voice, the statement said, "The Lawyers Voice comprises lawyers from the BJP and its main protagonist is Mr. Neeraj is the head of the Legal Cell of the BJP in Delhi. The organization clams it has no income and no PAN card, a mandatory requirement for filing a PIL. When the Petition was filed the LC pointed out in a press statement that the petition did not have the basic averments of a writ petition under Article 32 of the Constitution, and therefore was not maintainable. We have expressed our surprise that notice on the Petition was issued at all in the said Petition."
This FCRA matter originally dates back to 2016, when the MHA had cancelled the FCRA license of the organisation. LC had challenged this in the Bombay High Court and the appeal is still pending before the court. According to LC's statement, at the time of filing the appeal, LC had pointed out "that the FCRA proceedings were taken against it because its office bearers had taken up sensitive cases against the leading figures of the BJP and the Government of India, including Mr. Amit Shah, the present Home Minister, in the Sorabbudin case, amongst others."
The MHA had also raised objections to Jaising continuing to receive remuneration from LC when she was serving as Additional Solicitor General of India. But LC had clarified, "Ms. Jaising's remuneration was permissible under the FCRA, it was being paid by the LC was before she became the ASG and continued during and after her tenure in that capacity. Moreover she taken the permission of the Law Minister to continue to receive the remuneration under the Law Officers (Terms and Conditions) Rules, which has been admitted by the MHA. The allegation of the MHA was premised on the assumption that as the ASG Ms. Jaising was a government servant, which she was not."
The complete statement by LC may be read here: