Sanjiv Bhatt, a former IPS officer who had accused Narendra Modi of complicity during the anti-Muslim carnage in wake of the 2002 Godhra train burning incident, has now been sentenced to life imprisonment in a custodial death case.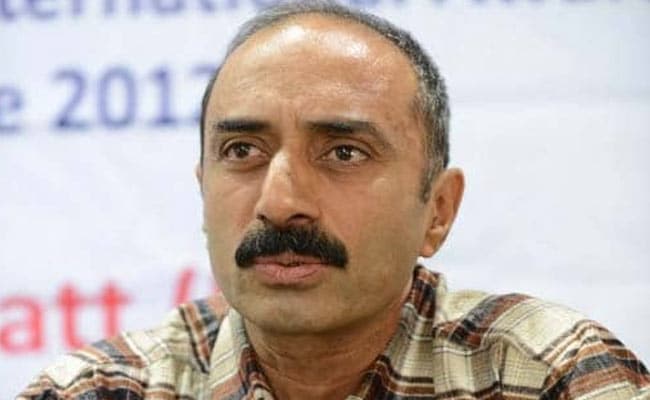 Brief background of the Custodial Death case
The custodial death case dates back to 1990 when Bhatt was posted as the Assistant Superintendent of Police in Jamnagar. At the time Bhatt and his team
took 133 people into custody
for rioting during a Bharat Bandh. The detainees included a man named Prabhudas Madhavji Vaishnani who was kept in custody for nine days. Ten days after being released on bail, Vaishnani died. The cause of death was given as renal failure. But Vaishnani's brother alleged custodial torture leading to an FIR being filed in the case. A Magistrate took cognisance in 1995, but trial was stayed by the Gujarat High Court. The trial remained stayed till 2011 after which the stay was vacated and the trial commenced. On June 20, the Jamnagar Sessions Court found him guilty and sentenced him to life imprisonment.
Bhatt had demanded that additional witnesses be examined in the case. Of the 300 witnesses listed, only 32 were examined. Bhatt had filed an application under Section 311 of the CrPC, but the Magistrate dismissed it. Bhatt challenged it in the High Court which permitted the examination of three investigating officers.
It is noteworthy that Bhatt is already in custody after being implicated in a 1996 drug planting case in which his bail was
recently denied
.
Why is Sanjiv Bhatt being targeted?
On April 14, 2011, Bhatt
filed an affidavit
in the Supreme Court stating that he was present at a high level meeting on the night of February 27, 2002. The meeting was reportedly convened by Narendra Modi, who was the Chief Minister of Gujarat at the time and top police officials including then Director General of Police K Chakravarthi were present. Bhatt claimed that at this meeting Modi allegedly instructed top police officials to allow Hindu mobs to vent their anger on Muslims in wake of the Godhra train burning incident. He also claimed that Modi paid no heed to concerns about allowing the bodies of the victims to be carried in processions lest it lead to fanning of communal flames.
At the time Bhatt was serving as the Deputy Commissioner of Intelligence in the State Intelligence Bureau. Bhatt claims he was asked to attend the meeting by the state Control Room and surmised it was because his immediate superior GC Raigar, who was the Additional Director General of Police (Intelligence) was on leave that day.
Bhatt had also accused the Supreme Court appointed Special Investigative Team (SIT), formed to probe the communal carnage, of covering up a larger conspiracy.   
Is a vindictive state displaying impunity in targeting someone who played a role in exposing its communal agenda?