Two days after a massive demolition drive carried out at Kathputli Colony in Shadipur area of Delhi by the Delhi Development Authority  (DDA ), the 
Delhi High Court has directed
 "stay of further demolition until the next hearing to enable the persons who have been found eligible to voluntarily shift to the relocated sites, and to enable those who have been found ineligible, to file their appeals". So far of the 3000 structures, only 400 remain standing, residents and activists alleged.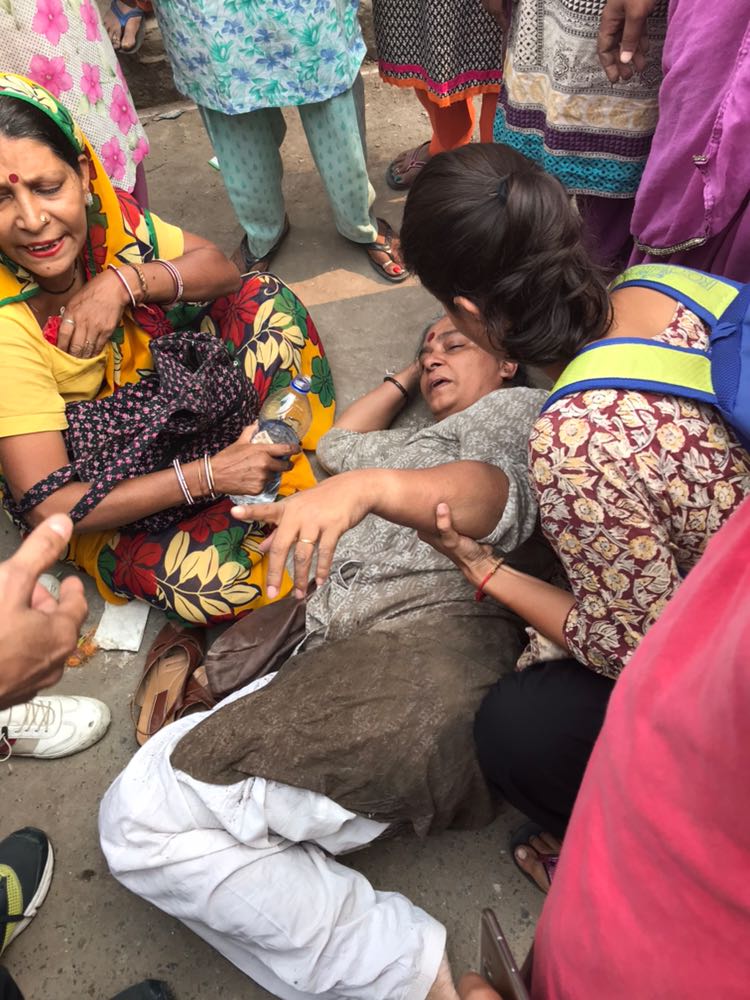 A bench of Acting Chief Justice Gita Mittal and Justice C Hari Shankar gave the order to allow people who have been found eligible to move to the designated relocation sites. Those found ineligible will not be " physically removed from the demolished premises ".The bench ordered Ranjeet Nagar Police Station House officer to maintain "strict status quo".
In a press release issued on 30
th
 October 2017 by the National Alliance of  People's Movements ( NAPM ) activists mentioned that the brutal demolition drive started on the 30
th
 of October in Kathputli colony. At some places tear gas shells were fired by the police and also young people were dragged out of their houses. The videos showed the bulldozers razing houses to the ground. Many people have been injured, an elderly lady tried to hang herself, some people claimed that their children were missing while a 2 year child has died. A 5 year old child, a journalist, Kshitij (journalist from The Quint) was also jailed with other alleged trouble-makers who were held captive for over 8 hours in Ranjit Nagar police station. Senior activist Annie Raja was seriously attacked with batons by the police when she went there to extend her support and had to be admitted to the hospital. An ambulance which was coming to take her to the hospital was not allowed to enter near the protest site and she had to stay in that state for an hour before she could be taken to the hospital.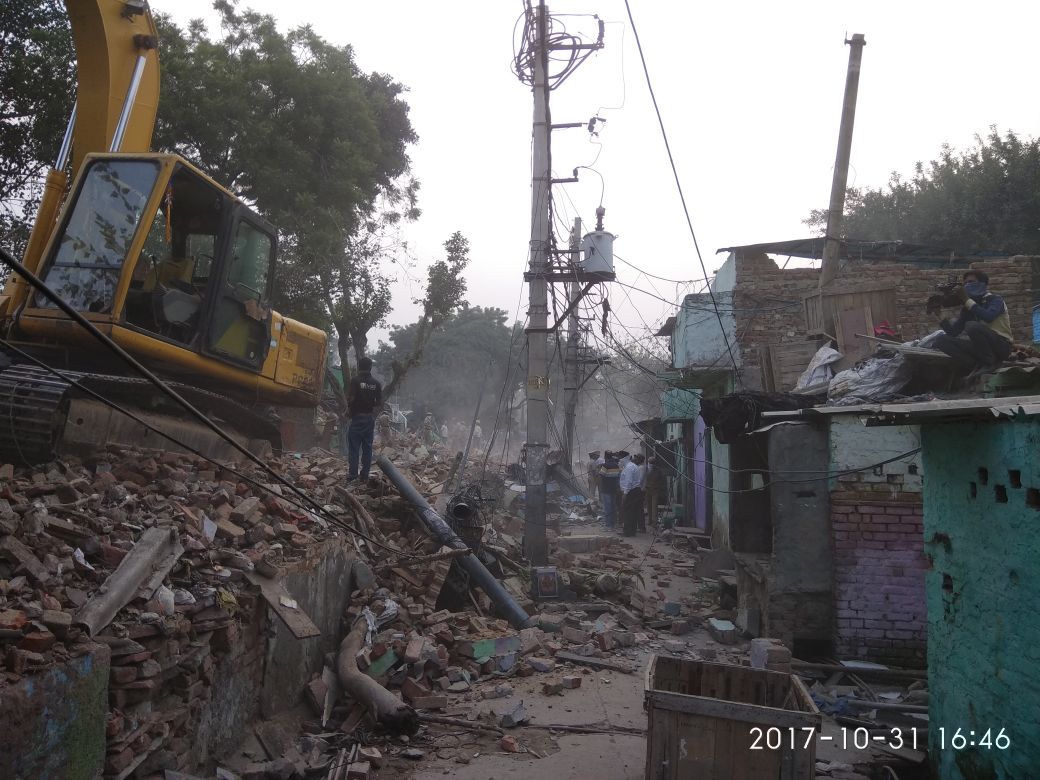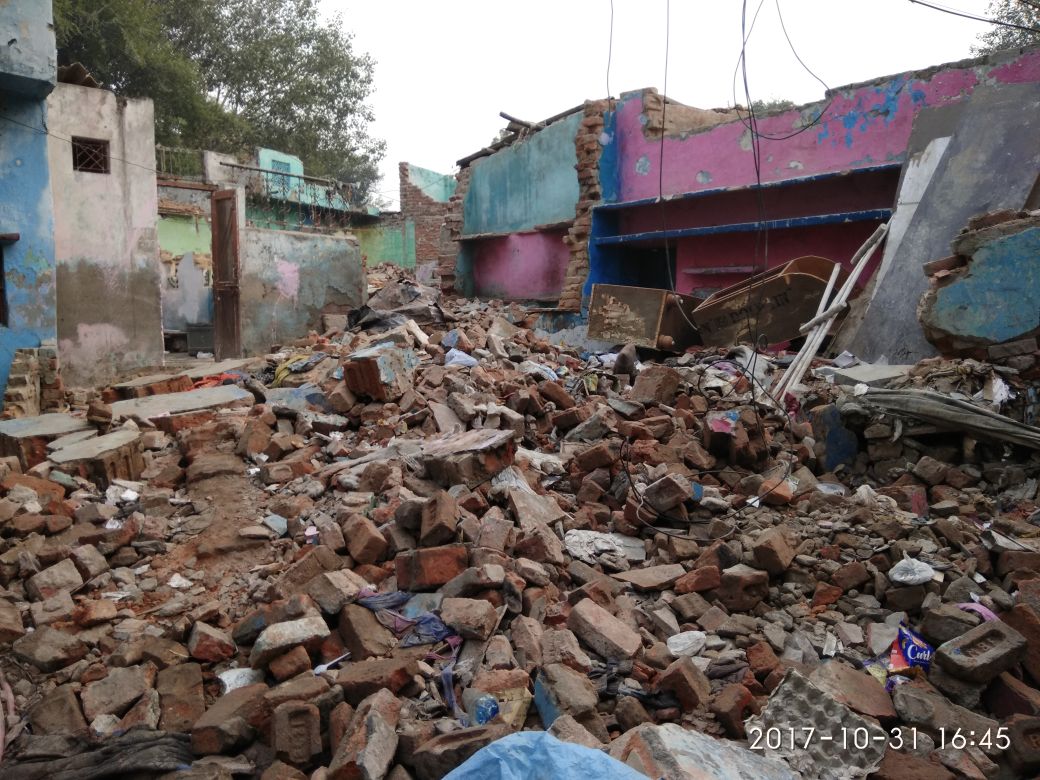 The press release claimed that the DDA was working in tandem with the Raheja builders to carry out this drive despite the fact that many international and national level artistes stay here.
In a similar move last year, during the chilling winters of December, the DDA had tried to evacuate this area by force but had met with strong resistance from people and had to step back. It has become a trend for the DDA to carry out these demolition drives in winters where the people are left out in the open to bear the numbing cold without any protection. The children have been cut off from schools and we are at a risk of losing important cultural forms if this drive becomes successful.    
The kathputli community is a community of artistes which have been staying in the area since past 70 years and it is important to save their art form as well as provide for a decent accommodation for them. A 
facebook post
 claimed, "2,800 families of magicians, snake charmers, acrobats, singers, dancers, actors, traditional healers and musicians and especially puppeteers or kathputli-performers from Rajasthan " used to stay in Kathputli colony. Now a large section of them have been rendered homeless.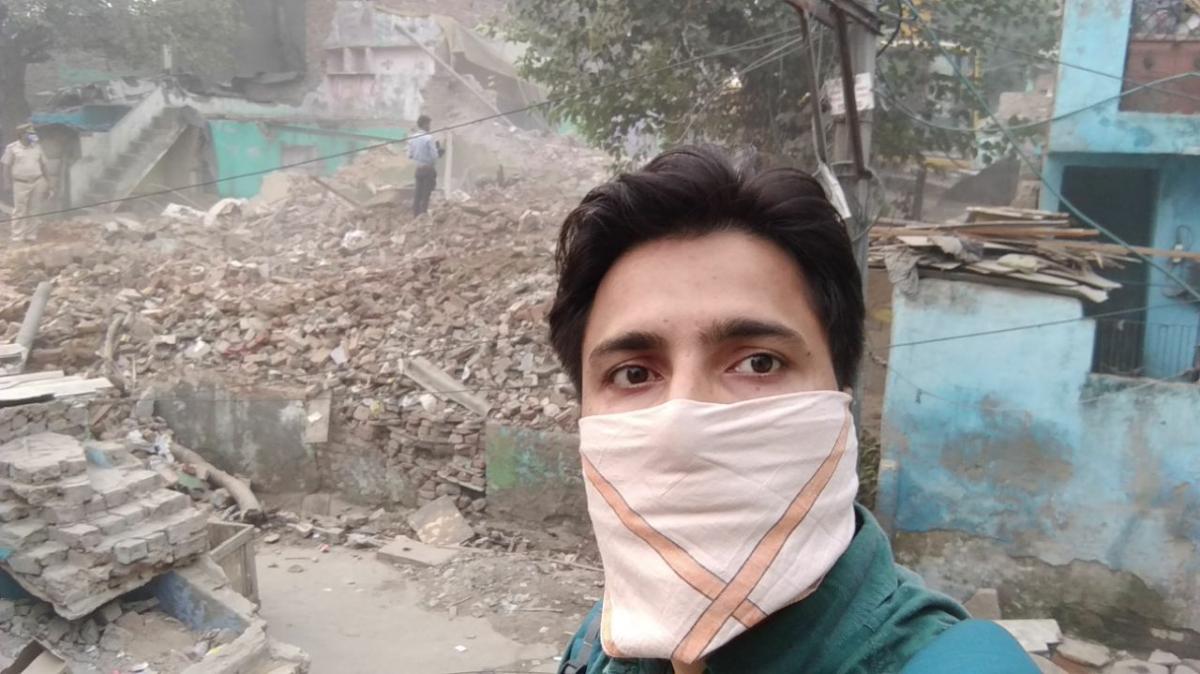 Residents and activists have planned to stage a protest today at 12 pm, in front the Lieutenant Governor's office in Delhi They have demanded to know the answers to the following questions :
1)    Why has the DDA changed its agreement and instead of sending people to the Transit Camp near Anand Parbat, they want to send people to Bawana and Narela?
2)    Where are the records of the survey and how many resident families consented to being shifted?
3)    Why weren't notices handed out in time for the residents to evacuate before the demolition drive happened?
4)    Under whose order did the police feel free to attack and physically abuse the citizens and residents of the colony?
5)    Why were tear gas bombs and guns used in the drive yesterday? What threat did unarmed residents pose to a battalion of almost 500 police officers?
6)    Why were ambulances and other relief measures not kept ready at hand to help injured residents?
7)    Despite the Urban Development Minister ordering a halt on the demolition drive why did it continue for hours after the same?
8)    What processes does the Government and DDA have in place to make sure the children's education is not disrupted? What immediate relief will be provided by the same for the residents of the colony who are now homeless at the onset of cold winter nights
Related Articles
--
The Right to Home and Hearth
-- Stop Forced Evictions & Rights Violations in Chennai: CM Petitioned
-- NOIDA Shanties where Zohrabi Lived Pulled Down, Amidst Heavy Rain
-- How Progressive Cities Can Reshape the World — And Democracy
-- Residents of Mumbai's poorest slums know polls won't change a thing for them – but they vote in hope