Who are the Brokers of Hatred ?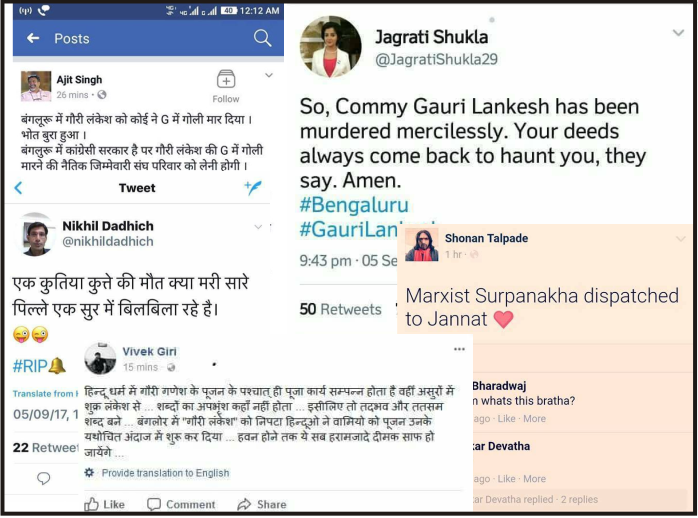 Sabrangindia has been raising questions regarding the willful tardiness of the Indian media, as a whole in not investigating the source of the vile and Venom --defined in human rights jurisprudence as inciteful speech and writing -- influencing public discourse today. There is a legitimisation of Hatred and violent targeting by powerful men and women, who follow some of these hate trolls.
On September 5, we lost a fire breathing, independent journalist writer, activist and friend. Gauri Lankesh.
Some of these sick, vile minds who are even followed by India's prime minister celebrated her death. On social media.
Who are these hate mongers? Our exclusive investigation--dotting the "I s" and crossing the "t s" -- does just that. What every television news hour programme and newspaper should be doing. Profile the harbingers of Hatred, tell us where they come from, who follows them , encourages them.
This investigation dedicated to Gauri Lankesh also hopes to strengthen democracy. And interrogate the role of the media.
Here are there profiles:
Shonan Talpade
He has a swastika before his name on Twitter. Calls himself - Architect,Metaphysician, Arya, Human. Location given-
Aryavarta Kailasha.
Joined Twitter on January 2014
(No BIG follower.)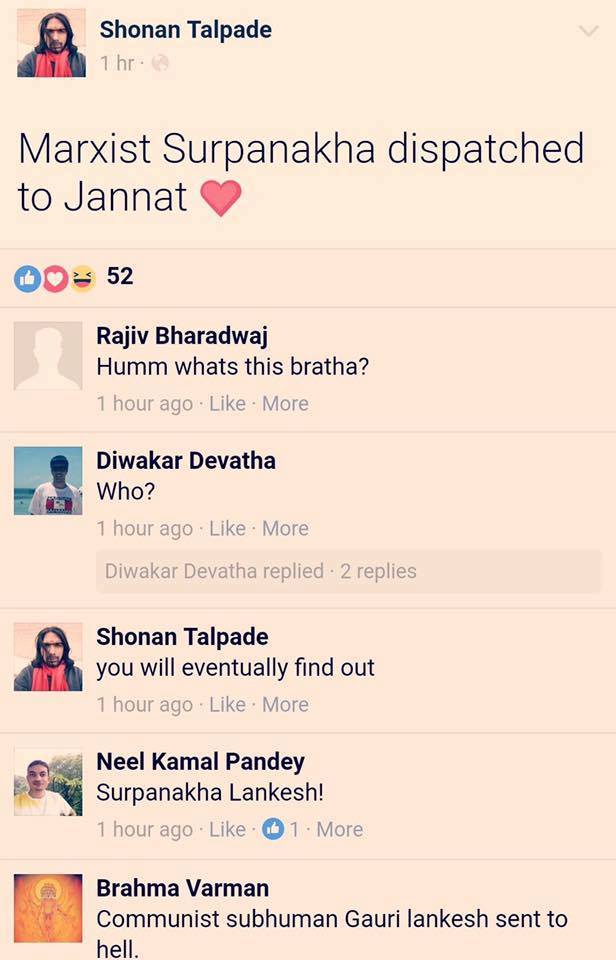 Nikhil Dadhich
Businessman/Garments manufacturer, RK Trading Co., Hindu Nationalist, Honoured to be followed by PM SH  @narendramodi JI
However, now his Tweeter handle only says he is HINDU NATIONALIST. His other details are no more there. PM Narendra Modi continues to follow him.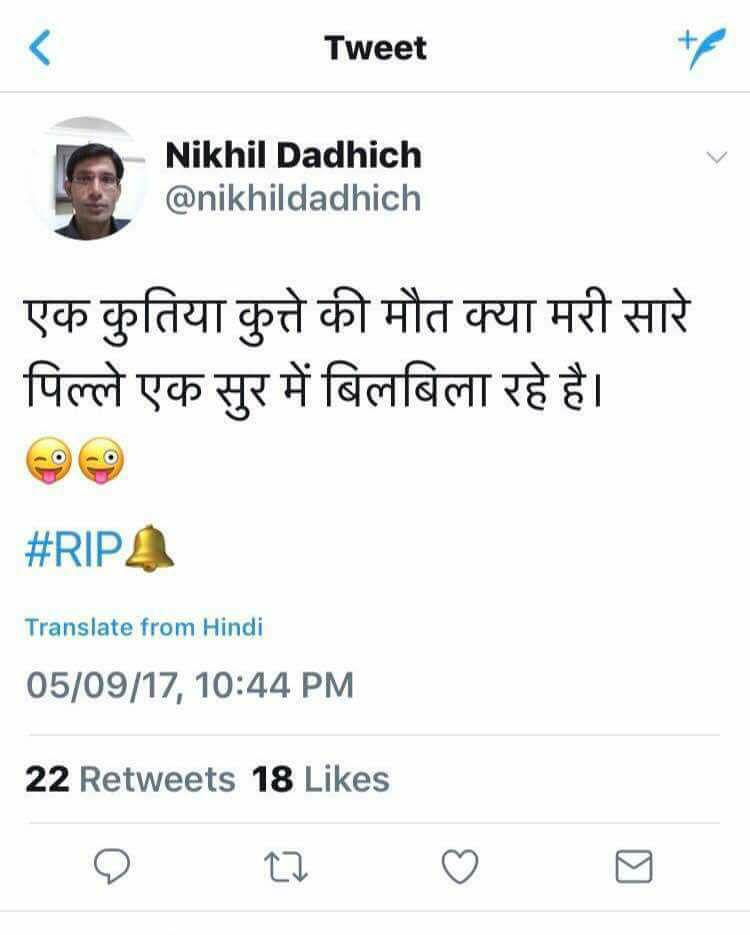 Jagruti Shukla
Her facebook details are-
Journalist, Anchor,Producer, PR expert,Theater Artist, Traveller, Photographer, Manchester United Fan
On twitter it just says- Ex-ZEE Media, Network18, Nationalist, Journalist MUFC fan, Atheist, Tweets =Personal Opinion, RT ≠ endorsement Insta:JagratiShukla29 Mail: [email protected] remains unapologetic.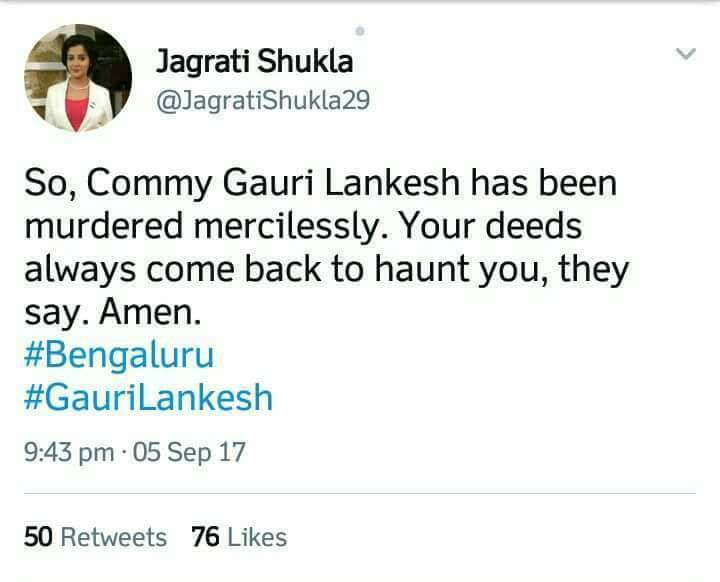 Vivek Giri
Has PM as his cover page. Makes fun of Rahul Gandhi as Pappu. Profession not mentioned. Some people on his facebook page call him satirist.
Image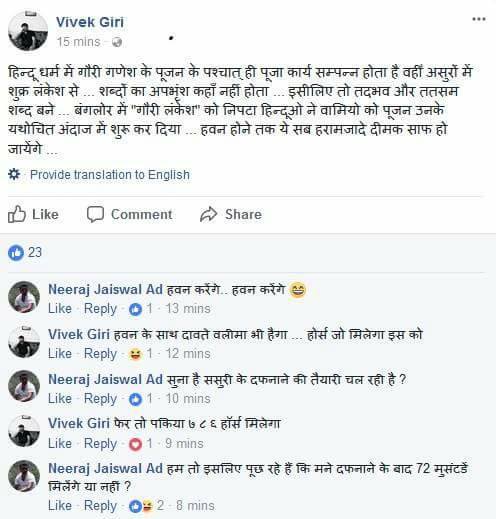 Govardhan Kathuria
No details given. On one hand abuses Gauri and on the other wonders why all the people who always want CBI's involvement are saying NO TO CBI in this case.