In a fresh body blow to people battling citizenship related anxiety in Assam, the National Register of Citizens (NRC) authority is all set to release an additional list of people who have not been included in the final NRC. While the final NRC will be published by July 31, 2019, this additional list of exclusions will be published on June 26. The NRC authority has now released Standard Operating Procedure (SOP) for how this additional list is to be made public.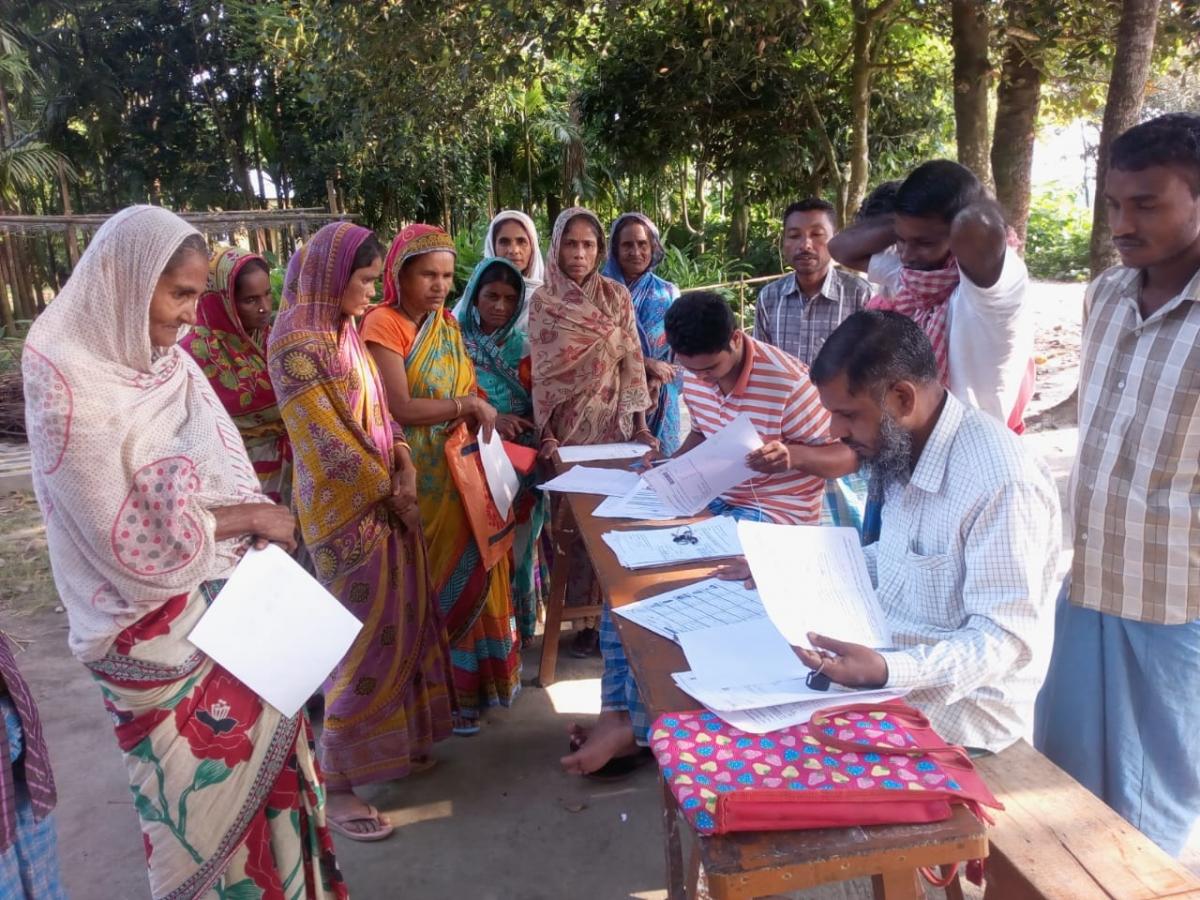 Image Courtsy: cjp.org.in
In a circular addressed to all District Registrars of Citizen Registration (DRCR), NRC State Coordinator Prateek Hajela lays down 20 guidelines as to how to go about displaying the list at various Nagrik Seva Kendras (NSK) and how to deal with the public in wake of the list being released. Bearing in mind that this new list could lead to emotional and possibly violent reactions, the guidelines say, "The DRCR will be required to put in place adequate security arrangements for handling the public."
Also given how the hearings for Claims and Objections process are still underway and there could be confusion about a possible overlap, the circular clarifies and directs, "Local publicity needs to be done to the effect that results of Claims and Objections are not included in the Additional List," and that, "Those persons whose names are included in the Additional List to be informed that they can submit Claims."
But this is only going to add to people's troubles with this last minute surprise being sprung on them, not to mention the forthcoming hassles of filing Claims and appearing for hearings. The SOPs state that every person whose name is on the list is to be informed via a Letter of Information (LOI) about the reasons for the inclusion of their names in the Additional List. The LOI should also state the details of the Disposing Officer before whom the Claim has to be filed and hearing held including the date, time and venue.
But in what can be considered outright harassment, the SOPs state, "Local publicity needs to be done that while attending the hearing for disposal of their Claim, the Claimants have to bring with them all the descendants of the Legacy Person." This means if you are appearing for a hearing, you must take all your siblings for it too. This is not only harassment, but also makes the other descendants an easy mark given how if the Claimant is not successful, the citizenship of siblings and family members also becomes suspect. This way all of them will be present together at one spot.
All eyes are now on the Additional List that will be published and displayed from 10 AM onwards on June 26, 2019. The circular detailing SOPs may be viewed here: