In wake of
derogatory statements
about 26/11 martyr Hemant Karkare by BJP's Bhopal candidate Sadhvi Pragya Thakur, Mumbaikars have decided to gather at the 26/11 Martyrs' Memorial in protest on April 23 at 6:30 PM.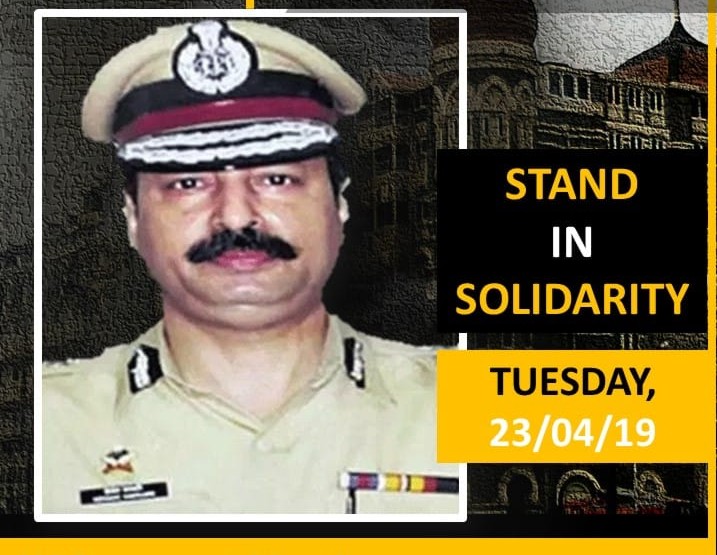 Three days ago at a rally in Bhopal, Thakur had claimed that Karkare died because of
her curse
. Hemant Karkare who was martyred during the 26/11 terror attack on Mumbai, was leading investigations into the Malegaon blast case where Thakur is one of the key accused. 
Thakur
reportedly
said, "The investigation team called Hemant Karkare and said if you do not have evidence, let her go. He said, I will do anything to get evidence against her. I won't let her go. This was his hatred (kuteelta). He was anti-national. He was dharam virudh (anti-religion). You won't believe, but I said, 'tera sarvanashhoga'. Just after 'sawa' month, terrorists killed him." 
Her comments drew scathing criticism from several quarters, especially the IPS Association that
tweeted
saying,"Ashok Chakra awardee late Sri Hemant Karkare, IPS made the supreme sacrifice fighting terrorists. Those of us in uniform condemn the insulting statement made by a candidate and demand that sacrifices of all our martyrs be respected."
So far no individual or group has claimed responsibility for organising the protest and people are being mobiles using whatsapp and Facebook.