This year in Varanasi's Book Fair organised by National Book Trust, one can grab literatire citing 'Hindrances in the formation of a Hindu Rashtra' . The staff at the stall also has advise to offer–Beware of communists as they are killing the people.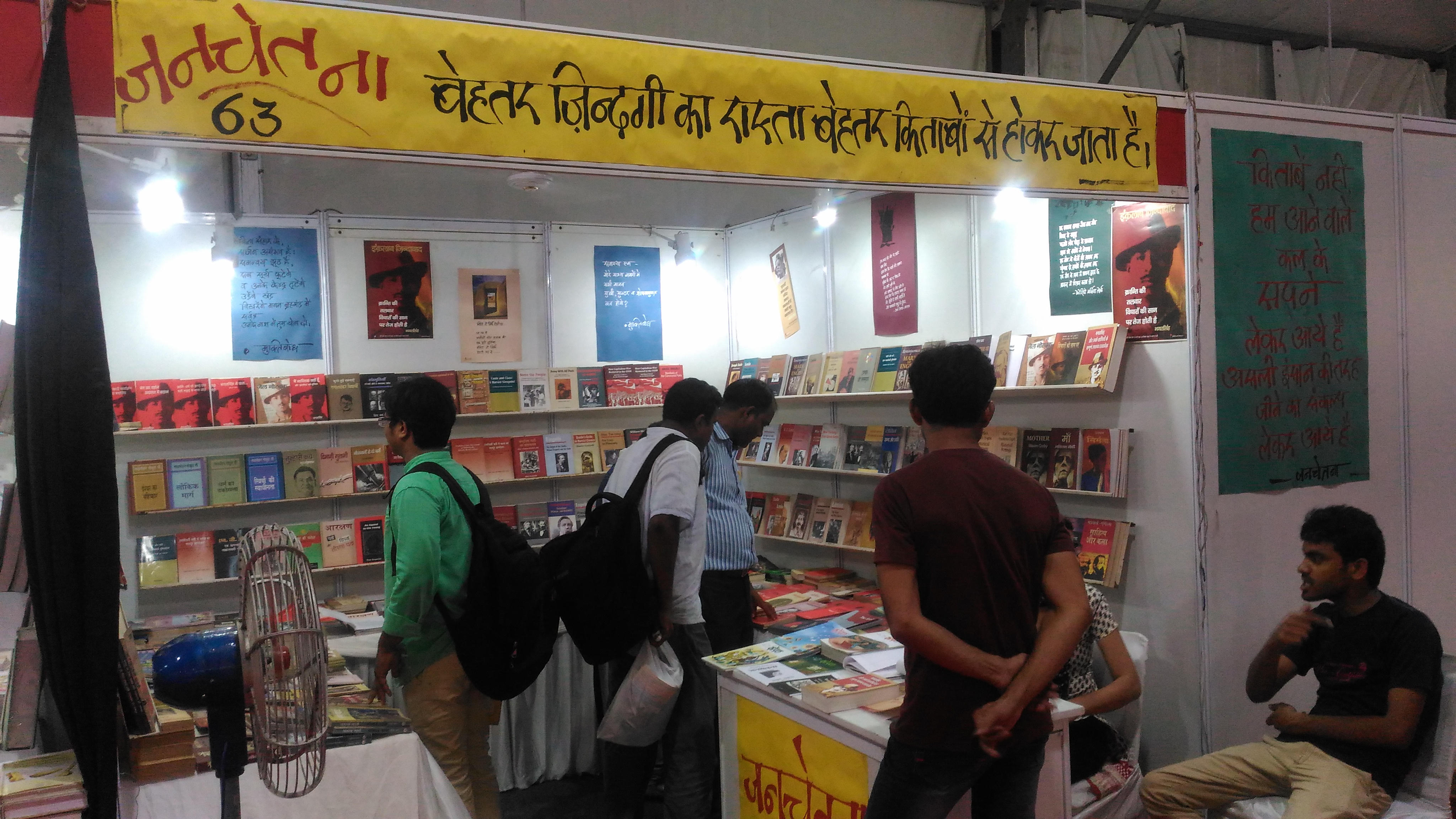 This is the most striking feature in the Book Fair where publisher Sanatan Sanstha has set up its stall. It is one of the prime suspects in the murders of Govind Pansare, Narendra Dabholkar and MM Kalburgi, the rationalist writers who were the targets of radical Hindu outfits since long before their murders.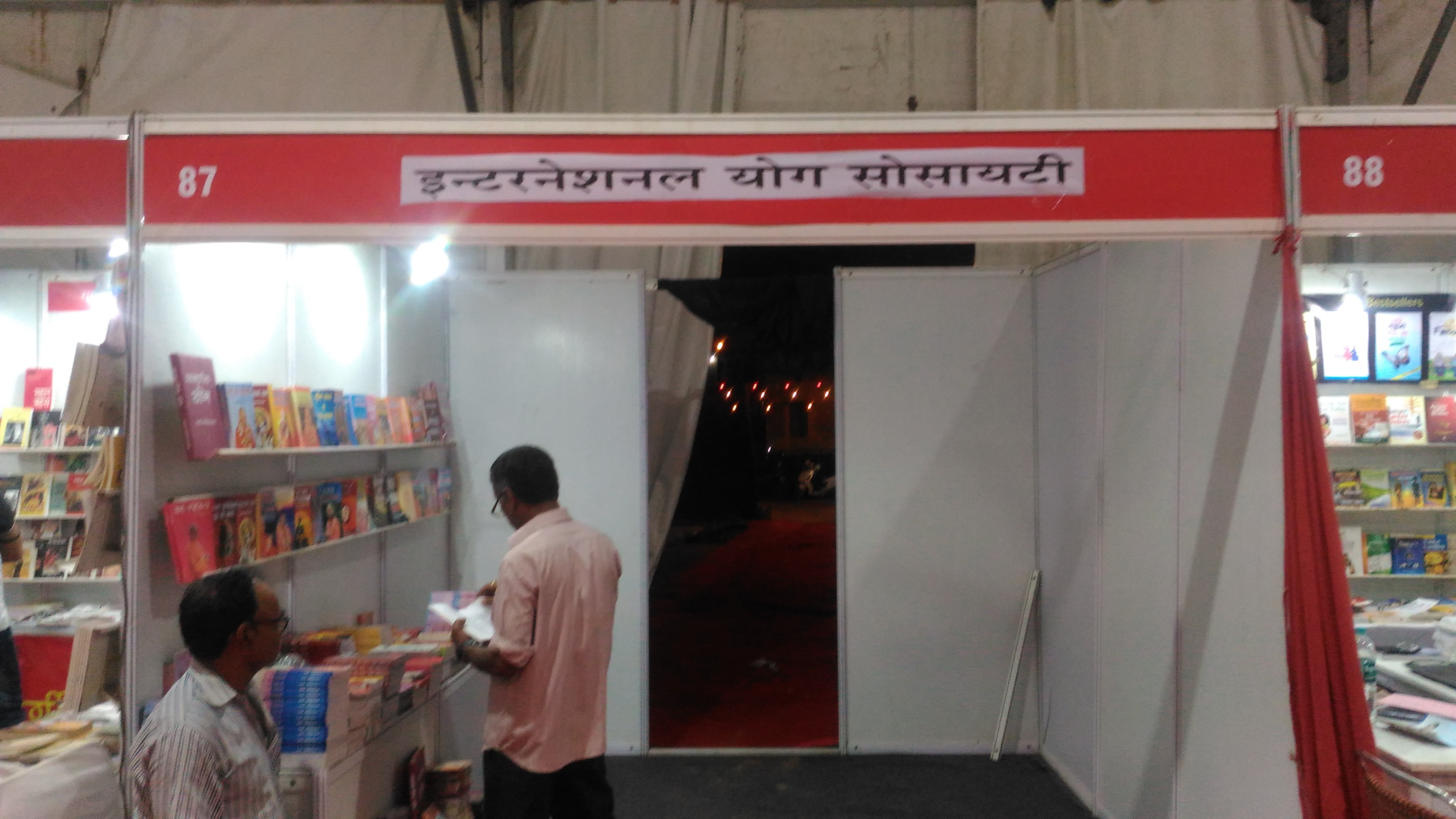 The stall of Sanatan Sanstha is filled with the literature citing and 'What is needed for the formation of a Hindu nation'.
One representative Sanjay Singh from Sanatan Sanstha told TwoCircles.net, "The book fair is a great opportunity for us to make people aware of what we really are. We cannot thank the people in words who gave us the moment to sell our literature."
The Book Fair is organised at Varanasi's Town Hall which is a place for fairs and city's oldest Durga Puja. Since past few years, a book fair is being organized in the premises of the same Town Hall where various booksellers and publishers put up their stalls.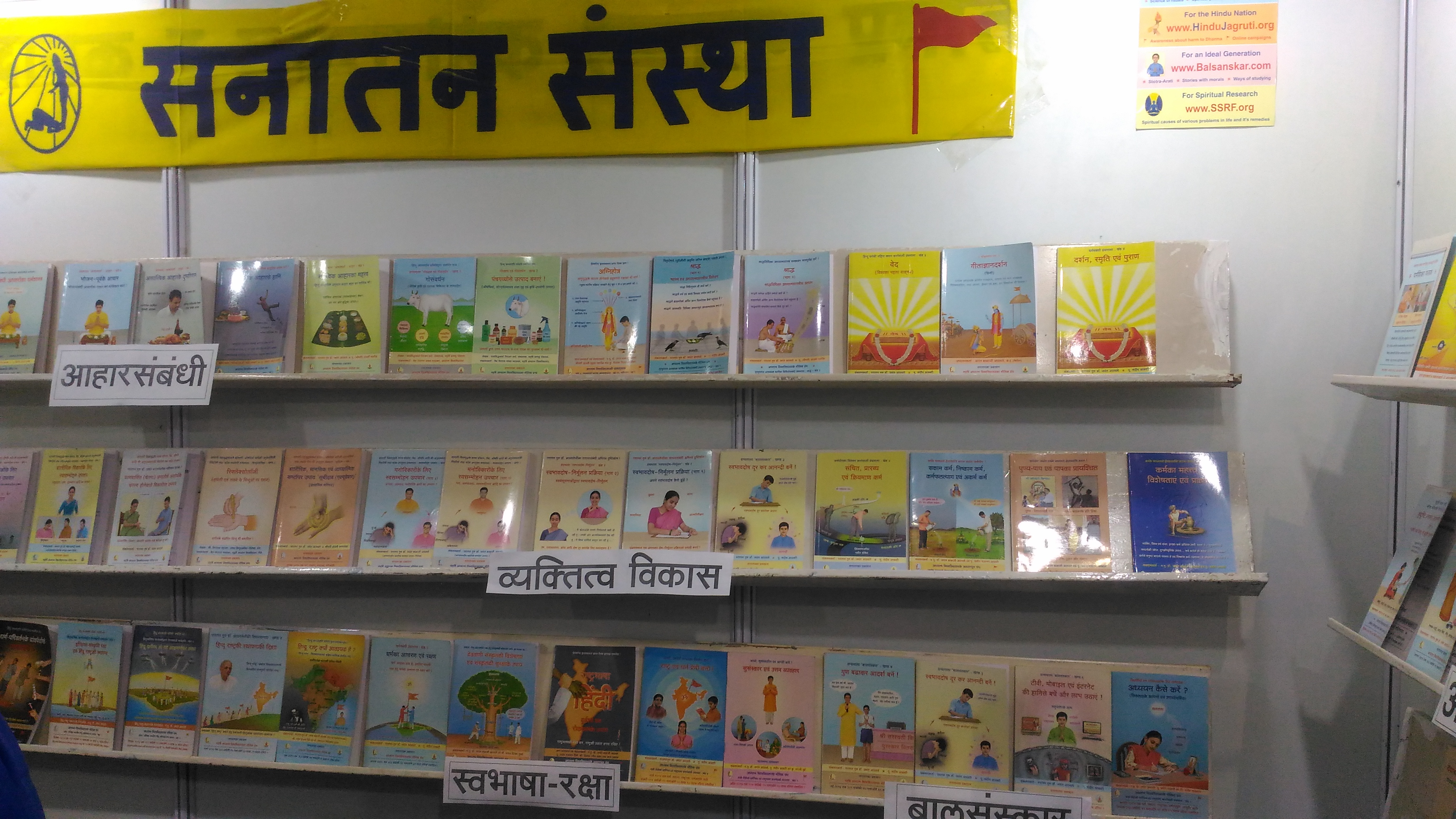 But this year's book fair is different. Organized by the National Book Trust along with the participation of Banaras Hindu University, this year's 'Sanskrit-themed' book fair is covertly, yet openly, propagating the Hindutva agenda. According to the NBT officers, the book fair's theme was decided around April this year, after the pressure from the "top". But it is also a fact that officers were calling the fair as "Nationalist" themed, rather than Hindutva themed.
It becomes evident when one visits the stall of Rampur Raza Library, where the 'Ramayana' is put on the front counter, while other important books are pushed to the back. The person managing the counter told us that as the fair is focused on Sanskrit, they had to put Ramayana on the front for sale. However, the scene does not look the same.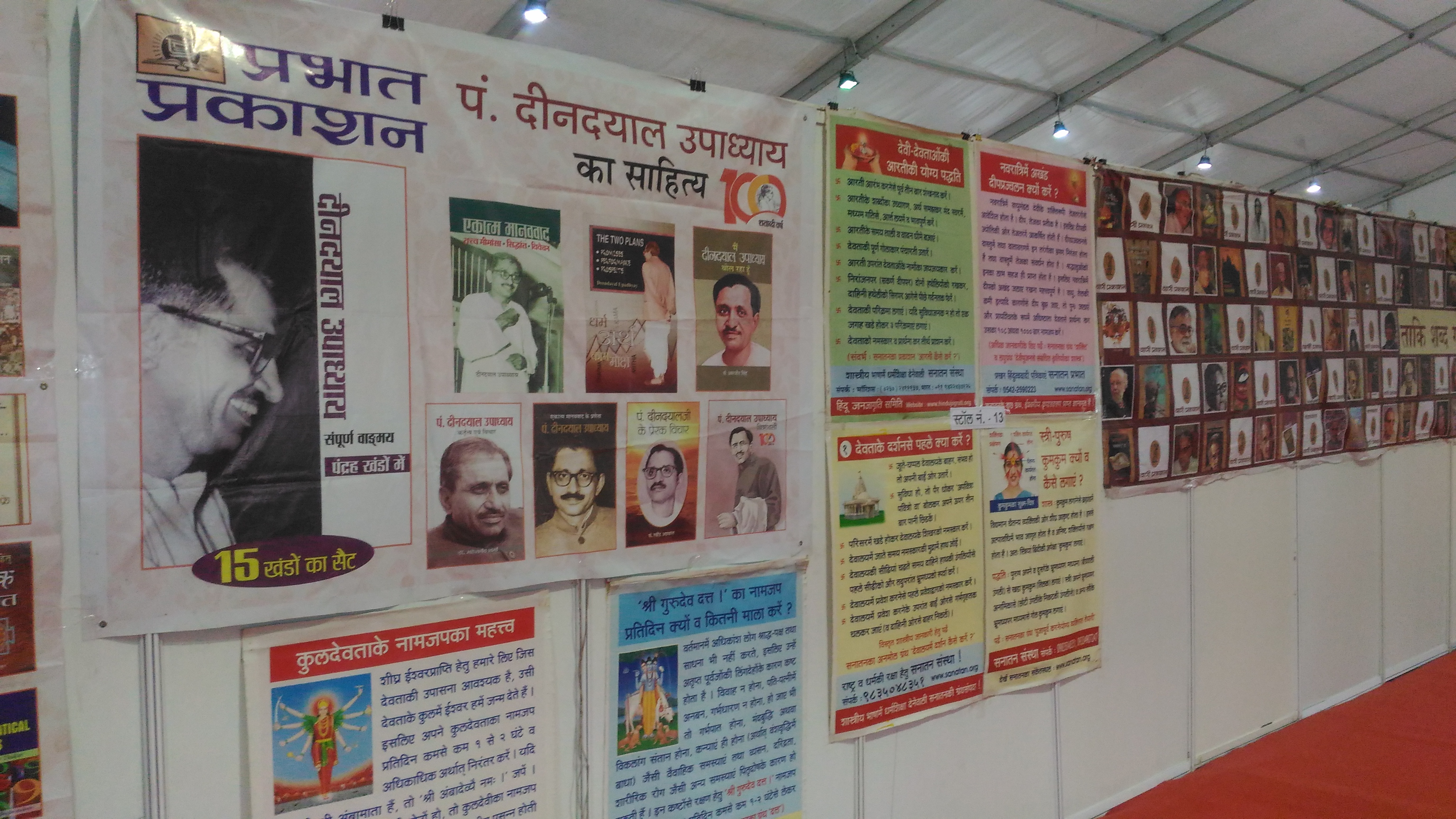 The hall has publishers who publish most of their works in Sanskrit. Banarasi Das Prakashan, Chaukhambha Sanskrit Sansthan and Kalidas Sanskrit Academy from Ujjain are some of the key Sanskrit books publishers which are present in the fair.
But apart from the prominent ones, like Gitapress, there are many outlets who have not put any book which could serve the purpose of Sanskrit language. Such books were religious, written in Hindi. Often served the purpose of propagating idols of the Rashtriya Swayamsevak Sangh and other allied organizations.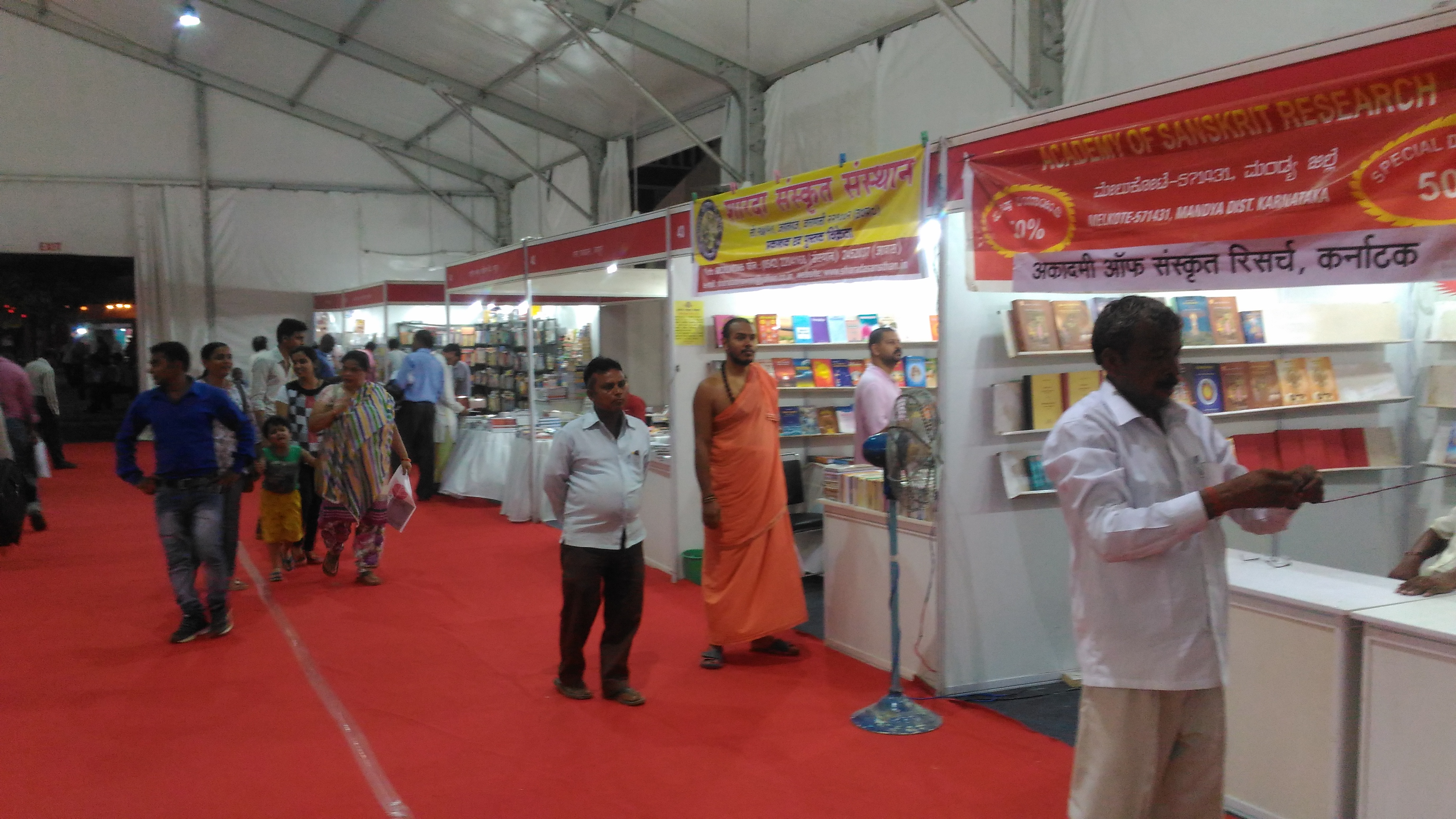 The book fair, which is spread along two large halls, has just two stalls which can be spotted selling few progressive literature and one of them is doing a hard time selling such books. Janchetna, not a publication, is a social movement started back in the 90s has set up a stall in the hall selling literature of leftists writers and thinkers. Stall's manager Shvaita Kaul told TwoCircles.net, "We did not have any problem while getting a slot for our publication. But after that random person are coming and asking us questions which are not related at all to what we are representing here."
While we were at the Janchetna's stall two random men came and clicked the images of the stall. This left the stall managers worried as what may come next. Kaul said, "This is a new normal here. We are seeing random people taking useless interests in our plannings."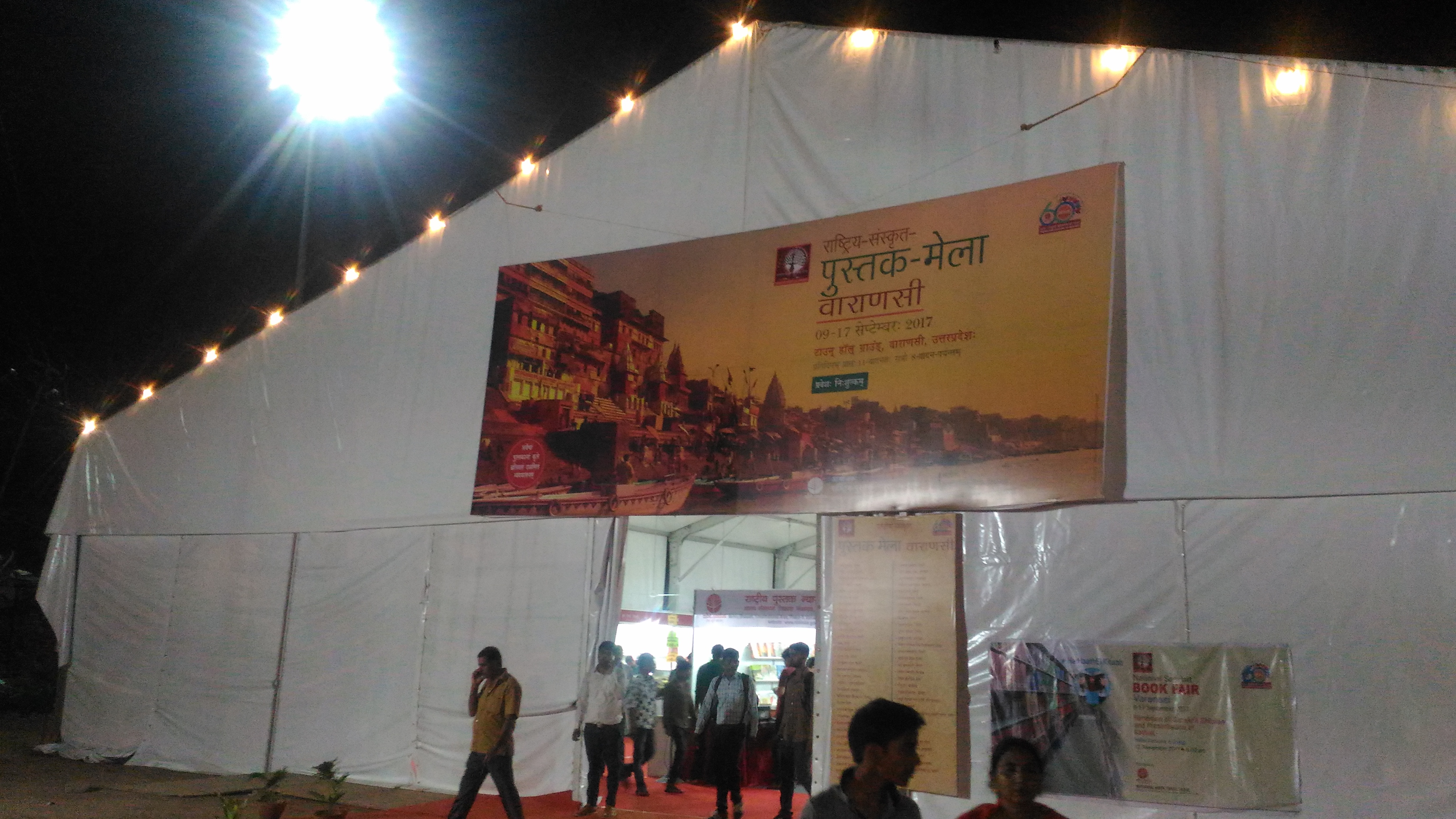 While the NBT officials did not want to comment on the record, one officer told us on the condition of the anonymity, "We had applied for the book fair last year, but we got no response."
NBT got an invitation to set up a book fair around Mid March this year. BHU imparted the only role to join the planning team of NBT. The officer said, "BHU has not played any role in this book fair apart from providing few staff ."
Courtesy: Two Circles