After the publication of the final national Register of Citizens (NRC) on August 31, 2019, the NRC authority has now issued standard operating procedures for Speaking Order writing as per the Final NRC Report Card (FNRC), scanning the Speaking Order, preparation of DO template, additional documents and statements.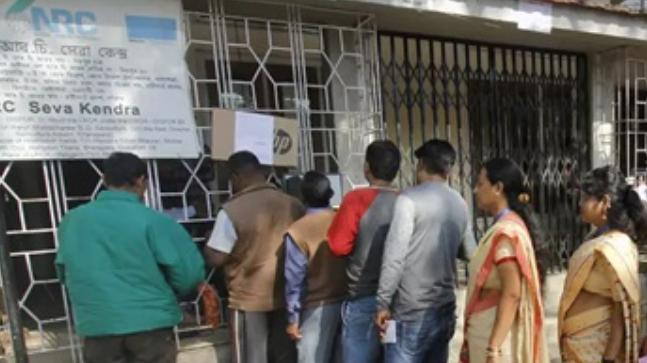 The FNRC will contain details of only those members whose application was disposed by one Disposing Officer (DO) or Circle Registrar of Citizen Registration (CRCR). For example: If there is a family of four where the legacy data used by the father and two children is found to be questionable, but the mother's legacy data (from her own family) is acceptable, this is what will happen: The father and by extension the two children will either have a case pending before a Foreigners'Tribunal (PFT), or they would be declared foreigner (DF). Either way they are excluded from the NRC. But the mother is included as her citizenship is not questioned. They will all have the same ARN, but their cases could be disposed by two different DOs. The DO or CRCR disposing each case (rejection for father and children, and acceptance for the mother) will be receive their respective FNRCs.
The results shown in the FNRC are the final results after all processes of appeals have been exhausted. Therefore, no changes or corrections are allowed in the FNRC. In case there is a mismatch between Speaking Orders and the FNRC, the Speaking Order will have to be prepared as per the FNRC. The Speaking Orders will be scanned and undergo a Quality Check (QC) to check for mismatches, legibility, no mixing of ARNs etc.
Following is the timeline for completing the process:
·        Matching of FNRC with Speaking Order by September 27, 2019
·        Scanning of Speaking Order by October 11, 2019
·        Scan of additional documents and DO templates by October 25, 2019
·        Scan of statements by October 30, 2019
The entire SOP, may be viewed here: