Over one hundred thousand persons, Indians certainly think so. An online
petition on change.org
has already evinced 1,21,079 signatures. Here is what the opening lines of the petition say: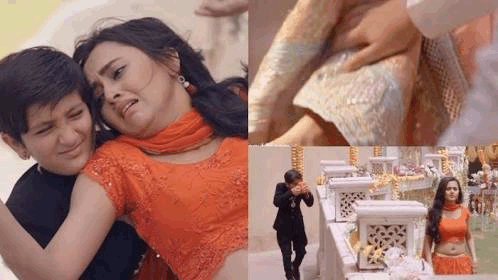 Pehredar piya ki
- A 10 year old impressionable little kid("piyaa") caressing and stalking a lady who's more than double his age and filling sindoor in her "maang" is being telecasted at prime time - 8:30pm on Sony. (Family time). It is to be devoured by the entire Nation. Imagine the kind of influence it will steadily and perpetually infuse in the viewers mindset. 
We want a ban on the serial. We do not want our kids to be influenced by such TV serials. Join us in signing the petition to ban this serial.