In a damning indictment of police incompetence and perhaps even state sponsored persecution of minority communities, the Alwar Police have filed a chargesheet against Pehlu Khan and his companions in the infamous Alwar Lynching Case.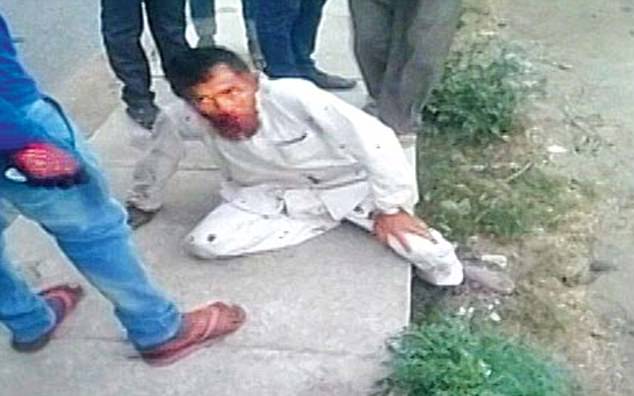 Picking up from a previously launched smear campaign where the focus was on making Pehlu Khan and his sons look like cattle smugglers, determined to sell the cattle for slaughter and beef consumption, the chargesheet submitted before a Behror court on January 24, 2018, says Pehlu and his companions were cattle smugglers.  
The police's claim is based on the absence of any documents to prove that the cattle were purchased for dairy farming. They have failed to acknowledge that the cow vigilantes had torn up and thrown away the documents, thereby destroying evidence.  
The Murder of Pehlu Khan
On April 1, 2017, Pehlu Khan, his sons Irshad and Arif a few other companions were driving up along the Jaipur-Delhi highway in Rajasthan with a few cows they had purchased at a cattle fair in Jaipur. They were returning to their village Nuh in Haryana.  
But just as they reached Behror 
tehsil
 in Alwar district, they were attacked by over 200 
Gau Rakshaks
 or cow vigilantes. Khan kept pleading with his assailants to let them go and even produced paper work from civic authorities that stated that the cows were purchased for milk production and not for slaughter. But the attackers tore up the documents and mercilessly beat the hapless men with sticks.  
The 
Gau Rakshaks
 kicked and punched them causing many grievous injuries to Pehlu Khan and his companions. Khan who was a heart patient suffered cracked ribs, a bloody nose and even injuries to his eye. Two days later Pehlu died of his injuries at a private hospital.  
How the cops botched up the case
Pehlu Khan's statement was not recorded in the presence of a magistrate, but before the police in the Intensive Care Unit of Kailash Hospital in Behror area of Alwar.
This statement should have been treated as Pehlu Khan's dying declaration. It wasn't.
Instead of focusing on the accused, the police filed an FIR against Pehlu Khan under sections 5 and 9 of the Rajasthan Bovine Animals (Prohibition of Slaughter and Regulation of Temporary Migration) Act 1995.
The police only charged the accused under section 147 (rioting), 143 (unlawful assembly), 323 (voluntarily causing hurt), 308 (culpable homicide) and 379 (theft). After Pehlu Khan's death, section 308 was replaced with section 302 (murder).
The accused were never charged under harsher sections like destruction of evidence or criminal conspiracy, even though it is evident that the attack was planned.
Also, the names of the six accused named by Pehlu Khan in his dying declaration, were subsequently removed from the FIR when a CID probe, based on cell phone location, found no evidence of the six ever having been at the crime scene.