The traders held a protest in the commercial hub of Lal Chowk in heart of Srinagar city as shops and other business establishments in Kashmir Valley remained closed on Saturday against implementation of GST in the state.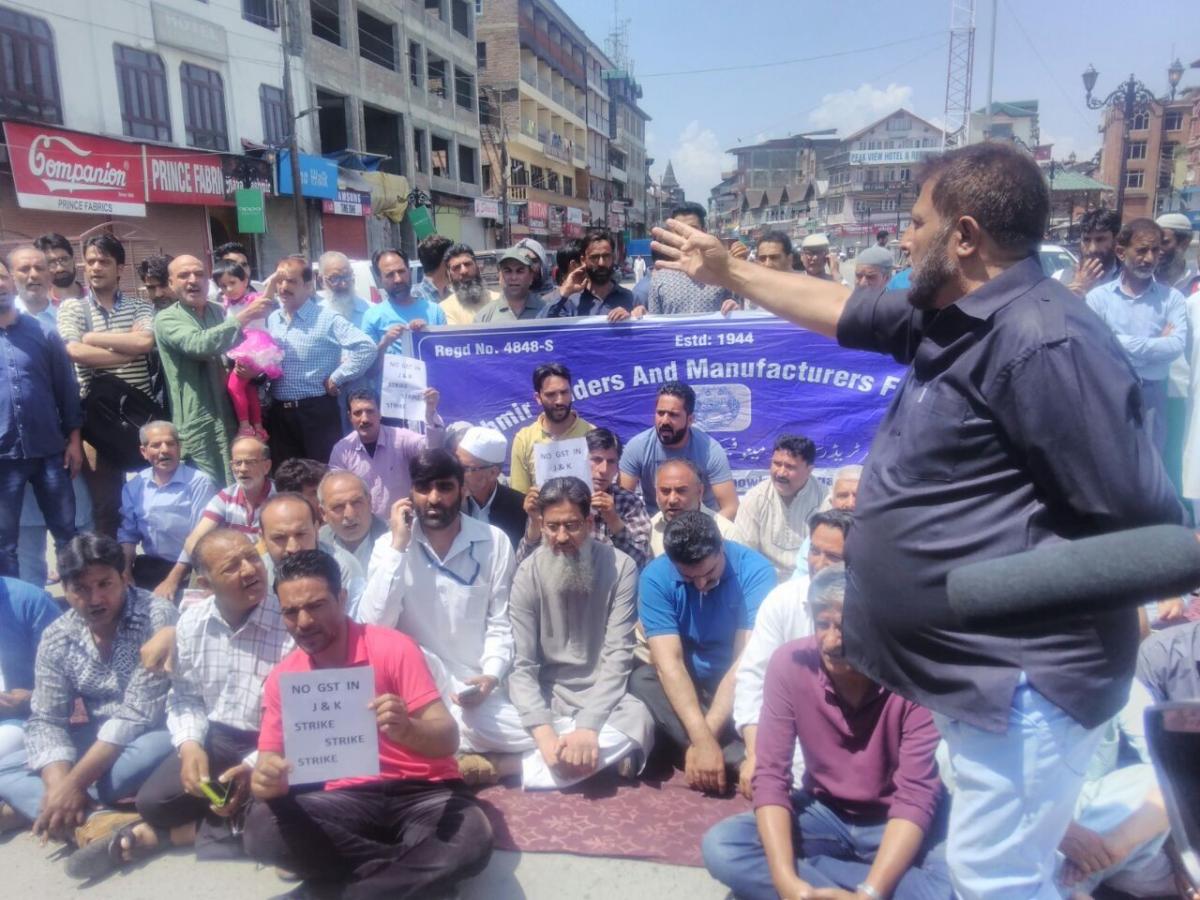 The strike call against the implementation of GST in the state was given by a trader body Kashmir Traders and Manufacturers Federation (KTMF) led by Yasin Khan. The traders claimed that the implementation of a tax like GST in the state will erode the special status and fiscal autonomy, the state enjoys under the provision of Article 370 of the Indian constitution.
The state authorities had also put restrictions in several areas of Srinagar especially in the old city parts including areas of Khanyar, Rainawari, Nowhatta, M.R.Gunj and Safa Kadal to avoid protests against GST. The authorities also imposed section 144 to avoid any assembly of people in the areas. The transport remained, however, mostly unaffected due to the strike as most of the offices remained open.
The state of Jammu and Kashmir is yet to take a decision on the implementation of GST, already implemented in other 28 states and all union territories. The state's finance minister Haseeb Drabu has said the government has reached out to opposition parties in order to build a consensus on the new tax regime and its implementation in the state. According to reports, the minister also said that the GST is likely to get a breakthrough in the state by July 6 after missing the first deadline.
The government has so far failed to build a consensus among the stake holders by not been able to convince the opposition and trade bodies over the issues related to GST in the state protected by special status.  The opposition parties have not rejected the GST completely but say they are seeking safeguards to maintain that special status of the state within the Indian union.
Courtesy: Newsclick.in