The Supreme Court has today directed the Gujarat government to give Rs 50 lakh as compensation, a job and accommodation to BilkisBano, who was gang raped during the 2002 riots in the state. Fourteen of her family members were killed, including her 3.5-year-old daughter, Saleha. Bilkis Bano was
pregnant at the time of the riots.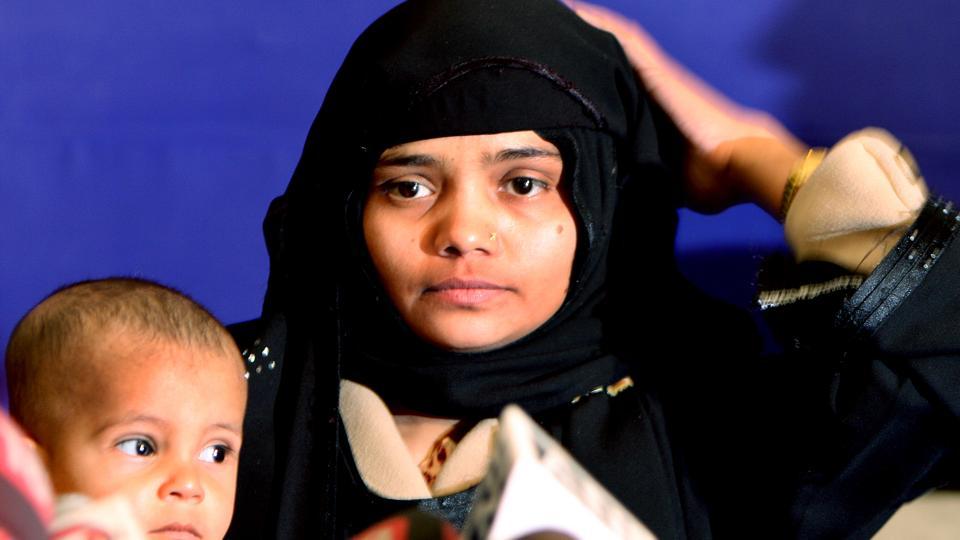 A bench headed by Chief Justice RajanGogoi was informed by the Gujarat government that action has been taken against the erring police officials in the case. However, BilkisBano's counsel 
had alleged
 that they were continuing to get their benefits and continue in their positions as before. The top court had then asked the Gujarat government to take disciplinary action within two weeks against the erring police officials, including an IPS officer, convicted by the Bombay high court in the case.
The IPS officer who was convicted by the Bombay high court in the case has been demoted by two ranks, the Gujarat government said. The rape survivor, BilkisBano had earlier refused to accept the offer of Rs 5 lakh and had sought exemplary compensation from the state government in a plea before the top court.
A special court had on January 21, 2008 convicted and sentenced to life imprisonment 11 men for raping Bano and murdering seven of her family members in the aftermath of the Godhra riots, while acquitting seven persons including the policemen and doctors.
On May 4, 2017, m
more than 15 years after a five-month pregnant BilkisBano
 was gang raped and seven of her family members were killed by a riotous mob following the Godhra train burning, real justice was done for the rape survivor. When the Bombay High Court on overturned the acquittal of seven men, including policemen and doctors, and upheld the sentencing of 11 people convicted of rape and murder in the case, it acknowledged complicity of state officials in the incident. A total of 300 incidents had taken place all over Gujarat between February 28 and May 2002, justified by the far supremacist right "as retaliation for the train burning at Godhra."
The Bombay high court in it's judgement upheld the life sentence given by a trial court to 11 convicted in the BilkisBano gangrape and murder case from the 2002 Godhra riots. In addition, the court set aside the acquittal of others accused in the case, including Gujarat police officers and doctors from a government hospital. Five police personnel and two doctors were found guilty of dereliction of duty and evidence tampering.
The court also directed each of the convicts to pay Rs 55,000, to go to BilkisBano as compensation. BilkisBano described this verdict as having "vindicated [her] truth and upheld [her] faith in the judiciary". "I want justice, not revenge. I want my daughters to grow up in a safe India," the gangrape survivor had famously
said
 after the high court's decision.
When the matter reached the Supreme Court, further drama was to unfold. On March 29, the Supreme Court asked the Gujarat state government to 
complete disciplinary action against police officials who were previously convicted
 by the Bombay High Court in the BilkisBano gang-rape case, PTI reported. A bench comprising
Chief Justice RanjanGogoi, and Justices Deepak Gupta and SanjivKhanna
also said that it would hear BilkisBano's 
plea seeking increased compensation
 on Monday, April 23. She has refused the Rs. 5 lakh that the Gujarat government had offered and had prayed for enhanced compensation.
In its iconic issue of the Gujarat Genocide of 2002,
Communalism Combat
 had throughit's co-editor, TeestaSetalvad interviewed
BilkisBano at the Godhra Relief Camp.
The excerpts from the detailed investigations into the Panchmahals district are reproduced here:
Panchmahal
Place: 
Randhikpur, Panchmahal district
Witness: 
Bilkees (19-year-old). Rabia, her neighbour and relative, was with her at the time of the interview.
(Interviewed at Godhra Relief Camp on March 22)
On the highway just outside the village we were set upon by a mob and 14 persons from my family were butchered and killed — 7 from my father's family and 7 from my in-laws' side. All the women and young girls, including my 3 1/2 -year-old baby, were raped before being killed. They did the same thing to me, and if I am alive, it is only because after attacking me, they left me, thinking I was dead.
My aunt, my mother, my three sisters all met with the same fate. I am 5-6 months pregnant. My husband and in-laws were away for Id. My husband came to meet me yesterday. All the other villagers, including Rabia's family, had fled the day before, but we stayed behind because my aunt's daughter was about to deliver. That delay has cost us everything. I have filed a complaint with the police but I don't know whether I will get justice.
Bilkees' FIR, addressed to the DSP, Dahod, reads:
"I, the complainant, am married to YakubRasul Patel, resident of Kapdi 
falia
, Baria. We had a daughter named Saleha who was aged 3 ½ years. My mother's home is in Randhikpur 
taluka
, Dahod.
"On February 23, it being Id, I had gone with my little girl to my mother's home. On February 27, because of the incident at Godhra Railway station, there was tension and violence in the surrounding villages. In order to save our lives, at about 10 o'clock in the morning on February 28, a total of 16 people from our house — I, my two sisters and two brothers, our mother, my little girl, my maternal uncle, my paternal aunt and her husband and their daughters -- left Randhikpur for Baria on foot. As we came to know that there was violence everywhere on the way, we stopped at BijalDamor in Chuddi village. Around midnight, we went and hid in Kuvajar mosque.
"The daughter of my paternal aunt who was pregnant, gave birth to a girl. Around 10 o'clock the next morning, we went to Khudra and stayed with adivasis for two days. After two days, early in the morning, we came to Chhaparwad. We were walking down a 
kutcha
 road to save our lives.
While passing between two hills, two vehicles came in the direction of Chhaparwad and Randhikpur, with 30-40 people in them. This included ShaileshBhat, RajuSoni, Lala doctor, Govind Nana, JaswantNavi, LaloVakil, who is the son of BhaguKuverji and KesarKhima, BakaKhimaVasava. All of them are from Randhikpur so we recognised them. The others were from Chhaparwad, whose names we did not know, but whom I would recognise if I see them.
"All had lethal weapons in their hands — swords, spears, scythes, sticks, daggers, bows and arrows. They started screaming, "Kill them, Cut them up!' They raped my two sisters and me and behaved in an inhuman way with my uncle and aunt's daughters. They tore our clothes and raped eight of us. Before my very eyes they killed my 3 ½-year-old daughter.
"The people who raped me are Shailesh Bhatt, Lala doctor, LalaVakil and GovindNavi, all of whom I know very well. After raping me, they beat me up. Having been injured in the head, I fainted. They left, assuming I was dead.
"After two to three hours, when I regained consciousness, on seeing the corpses of my family members, I was terrified. I climbed up the hill and stayed there the whole night.
"In the morning, when the police came to know about this attack, they came to take the corpses and found me alive. As all my clothes were torn, they brought me some clothes from the house of an adivasi staying at the foot of the hill. Then they brought me to Limkheda and from there I was brought to the relief camp at Godhra.
"The above-mentioned people raped my deceased sisters and me, as well as the daughters of my maternal uncle and my paternal aunt. They killed all the people except myself. For which reason I say that legal action should be taken against the above-mentioned people."
The deceased: 15 of a family butchered. All women victims, including a 3 1/2 -year-old baby, raped before being killed.
The accused: ShaileshBhat, RajuSoni, Lala doctor, Govind Nana, JaswantNavi, LaloVakil, who is the son of BhaguKuverji and KesarKhima, BakaKhimaVasava (all from Randhikpur).