Shaikh, an IT professional in Pune, was allegedly beaten to death by Hindu Rashtra Sena activists in 2014. After the initial Rs 5 lakhs given by then Congress government, his father had to approach the High Court to get further reparation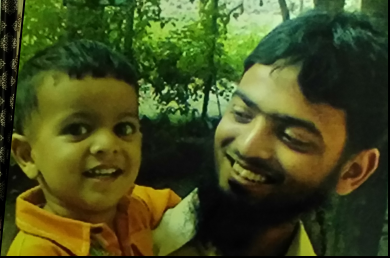 Pune: Relatives of IT professional Mohsin Shaikh received news of Rs. 10 Lakh compensation from the Maharashtra Government on Saturday. Not directly, not through a letter but with news ofa Government Resolution circulating on social media. Shaikh was beaten to death allegedly by Hindu Rashtra Sena activists in 2014 when communal tension was spread in Pune through rumour-mongering on Facebook. Shaikh was returning home when he was grabbed and beaten.  
"Through a Government Resolution, the State Revenue Department announced a compensation of ₹5 lakh from the State fund and a matching amount from the Central fund. The GR directed authorities at the Pune Collectorate to hand over the ₹10 lakh to Shaikh's family. The then Congress-Nationalist Congress Party government led by Prithviraj Chavan had given his family a compensation of ₹5 lakh soon after the crime," The Hindu has 
reported
.  
Shaikh's father, Sadiq Shaikh, received news of the compensation after he filed a writ petition in the Bombay High Court in July 2017. Speaking to Sabrang India, he said that this was not a spontaneous or voluntary decision but in response to a Writ Petition filed by him in the Bombay High Court. "I first sought information under the Right to Information Act and then filed a petition. Since the next date of the hearing is on July 31, I believe that this GR has been brought out. Officially I have not been intimated yet but am getting this news through the social media."  
Sadiq Shaikh had demanded a raise in the government compensation and a government job for Mohsin's brother, Mobin Shaikh. "Both the erstwhile Congress-NCP, and the present BJP governments have only doled out assurances. No job has ever been given to my second son, Mobin," said Sadiq Shaikh in the report.  
He was unhappy with the way all successive governments have acted. "The promise for compensation under the Victims Relief Fund remains unfulfilled. I seek a government job for my son Mobin, I am sure they can find something for him in the Railways. Above anything, I want justice. His killers, all except one have been given bail. I want the courts to act on this case and provide justice. Ban the Hindu Rashtra Sene who is responsible for my son's murder," he told Sabrang India.  
"The police had arrested 21 HRS activists, including their leader Dhananjay Jayram Desai, alias Bhai, a resident of Parmar Bungalow in Paud, in connection with the case. While most of the accused in the case were released on bail, Desai is lodged in Yerwada jail and the matter is pending before the court," 
reported
 The Indian Express.