The news of the victimization of a tribal lady, a university teacher, targeted for her birth, complexion and gender, is the latest illustration of deep-rooted caste-based prejudice and discrimination prevalent in the state of West Bengal. This one is inescapable because the ugly incident has unfolded in a university named after Rabindra Nath Tagore, located in the heart of Calcutta. An assistant professor of Geography in Rabindra Bharati University, Saraswati Karkettta, a tribal scholar from Cooch Behar, West Bengal, was targeted and taunted "on the basis of her caste and skin colour."
[1]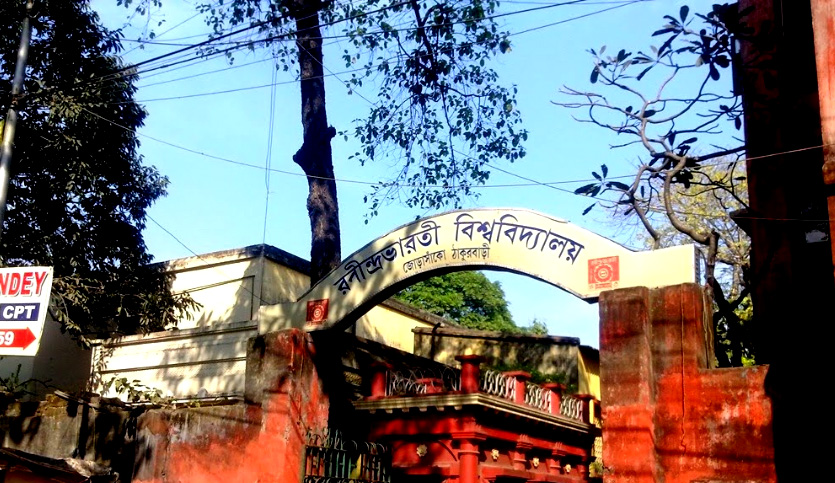 A section of infatuated Bengalis actually believe, and also proclaim it aloud, that they are above caste and creed. But the fact is that they are the actors and factors behind the attack on the victim, Saraswati Karketta in the cultural highland of India.. The entire country – from east to west, north to south - is under a misconception that caste, tribe and community do not have any takers in the blessed Bengalidom!  
However, the fact remains that till date, no voice from the civil society has been heard to condemn the ugly incident that led to the resignation of several faculty members of Rabindra Bharati University. It was left to the activists working with Scheduled Castes and Scheduled Tribes to hold a demonstration and call upon the Vice-Chancellor after the news broke in a Bengali newspaper.
[2]
On the other hand, in a joint statement, 231 accomplished academicians, from India and around the world, have strongly and unequivocally condemned the attack on Dr Saraswati Karketta and demanded justice for her at the earliest. They have .reminded that "Dr Kerketta is by no means an isolated incident, but in fact a part of a long tradition that continues unabated."  
One would immediately recall the tragedy that befell Chuni Kotal, a Lodha girl, the first in her tribe to graduate and to enroll for M. Sc [Anthropology] in Vidyasagar University, Midnapur. She committed suicide when faced with sustained and humiliating persecution on the campus by her teacher Falguni Chakraborti. Chuni had submitted written complaints to the authorities in the University against her harassment and her harasser, but without luck. Her death created an uproar which led to the institution of an Inquiry Commission under retired Justice S. S. Gangopadhyay of Calcutta High Court by the Left Front Government of Jyoti Basu.  
The one-man commission concluded as follows: "On consideration of all the materials on record, we are constrained to hold, therefore, that the allegations brought against Falguni Chakraborty by Chuni Kotal were not sustainable and further that Falguni Chakraborty never practised nor had any reason to discriminate against Chuni simply because she was a Lodha. It may be that on a few occasions, Falguni Chakraborty took Chuni to task for being late or non-attendance or for some such reasons. These are mere trivialities which occur as a matter of course between the teacher and the taught without any personal involvement from either side.  
"Calcutta University worshipping the Chandal" was the vicious campaign carried out in 1921, when Sir Ashutosh Mukherjee appointed Mukund Behari Mallick, a Pali teacher, in the University.
"These trivialities were blown up beyond all proportions and transformed into items of complaint. On the basis if the findings arrived upon by us, we conclude that the behaviour meted out by Falguni Chakraborty was not such as to cause intense mental pain to Chuni and lead her ultimately to commit suicide."
[3]
So, the abuser was granted a clean chit and Chuni's complaints of discrimination were treated as "trivialities" that had occurred between him and his victim and were not grave enough to cause Chuni Kotal to commit suicide! A news report subsequently appeared in the media that Lodha children had started dropping out of schools as they felt that they would meet the same fate as Chuni, if they followed in the footsteps of their first graduate! No elucidation needed as such.  
Another case that comes to mind is that of a shoe-shiner's son, who needed Calcutta High Court's intervention to re-join duty!
[4]
Nakul Ruidas had been appointed as a teacher at Sukanta Smriti Bidya Mandir, Tarapur, District Bankura, after passing the required examinations conducted by the West Bengal School Service Commission. Right from the start, he faced stiff opposition and prejudice from all sides because he was a Chamar whose ancestral profession was skinning, tanning, shoe-shinning, etc.  
Once Nakul, after duly informing the school, had availed of sick leave. On recovery, he reported to school for his duty. The headmaster did not accept his joining report, for which no reasons were given. A newspaper report mentioned that Nakul moved heaven and earth to approach the various authorities, including the local police, School Managing Committee and District Inspector of Schools, for intervention but nobody paid any heed to his pleas. As a last resort, Nakul Ruidas moved the Calcutta High Court. Furious at the harassment of the petitioner, Justice Tapen Sen directed the District Inspector of Schools to ensure that Nakul Ruidas was not further harassed in any manner and all his arrears were paid within ten days. The High Court expressed its strong disapproval of the prejudicial attitude of the school management, which chose to deny a job in school to Ruidas even after he had cleared the prescribed examinations.   
In yet another case reported in a Bengali daily, the father of a girl seeking admission in a KG school was harassed for his caste. Bikas Sardar wanted to admit his daughter to Kishalay, the kindergarten section of the reputed Jadavpur Bidyapith, Kolkata. All formalities complete, he was called to the school for counselling. When the father reached the school, the Principal gave him a 4-page printout of the school's rules and regulation and asked him to read it out aloud. Surprised, he asked why he was being singled out? The Principal retorted, "You are a scheduled caste. I want to see and be sure your daughter is eligible for admission." 
[5]
Furious at his treatment, he demanded the immediate refund of Rs. 11,000, which he had deposited.  He was chased away. But Bikas did not pocket the insult. He went to the Alipur Court and filed a complaint against the school before the ACJM. The Court has ordered the Calcutta Police Commissioner to hold an enquiry and report. Information about any of further development in the matter is awaited.  
As the above examples show, caste prejudice and discrimination has a long history in the education department in Bengal. In fact, Lord George Campbell, the Lieutenant Governor of Bengal, in the Bengal Administration Report 1870-71 said, "Bengal Education Department may be said to be a Hindoo institution."
[6]
What did the Lieutenant Governor want to convey by the term "Hindoo institution"? The field officers of the education department of Bengal were divided and subdivided into Inspector of Schools, Deputy Inspector of Schools and Sub-Deputy Inspector of Schools who worked under the control and guidance of Director of Education or DPI. Below the Director, sixty field offices in charge of districts from East Bengal to West Bengal were held exclusively by Bengali Hindus, who were simply inimical to the educational needs and aspirations of the low castes and Muslims. By 1887-1888, eleven Hindu Inspectors of Schools held charge of Circles each coterminous with Revenue Division in Bengal, Bihar and Orissa.
[7]
These Hindu officials brought their vicious hatred of the low castes, tribals and Muslims with them to their jobs.  
Historian Sumit Sarkar attests to this with an appropriate example. According to him, the Namasudras, an untouchable community, wanted to start an English high school in 1908 at Orakand in Faridpur district of East Bengal [now Bangladesh]. They wanted to counter the upper caste landlords and money-lenders, who tricked the illiterate and ignorant peasants in everyday matters of rent and debt-payment receipts. "They encountered stiff opposition from the local high-caste Kayasthas, who were afraid that their sharecroppers and servants would no longer work for them if they become educated."
[8]
 The upper castes needed illiterate and ignorant men as tenants, who would be exploited as slaves, to sustain their aristocratic lifestyle. In 1911, G K Gokhale's Compulsory Primary Education Bill was defeated in Central Legislature by upper caste leaders, including Surendra Nath Banerjea among others.  
As the Calcutta Session of the (), Bishan Narayan had observed that
[9]
This deeply entrenched caste prejudice came to the fore when the Vice Chancellor of Calcutta University, Ashutosh Mukherjee appointed Mukunda Behari Mallick, a Namasudra, who was a reputed advocate of Calcutta High Court, an eloquent orator and an articulate legislator as well as a minister in colonial Bengal, as a Pali teacher at the University. Mallick was perhaps the first untouchable teacher to join the faculty of the Calcutta University. This sparked off vicious whispering campaigns targeting Mukunda, stating that "Calcutta University was worshipping the Chandal."
[10]
These ugly and shameful incidents of caste discrimination and harassment, of which the harassment of Dr Saraswati Karketta is but the latest example,  have placed West Bengal at par with states like Haryana, Rajasthan, Uttar Pradesh, Bihar, Maharashtra etc. which are well-known for atrocities and dehumanization of the socially marginalized, the weak and the vulnerable. This should give the votaries of Bengali culture some serious food for thought.
---