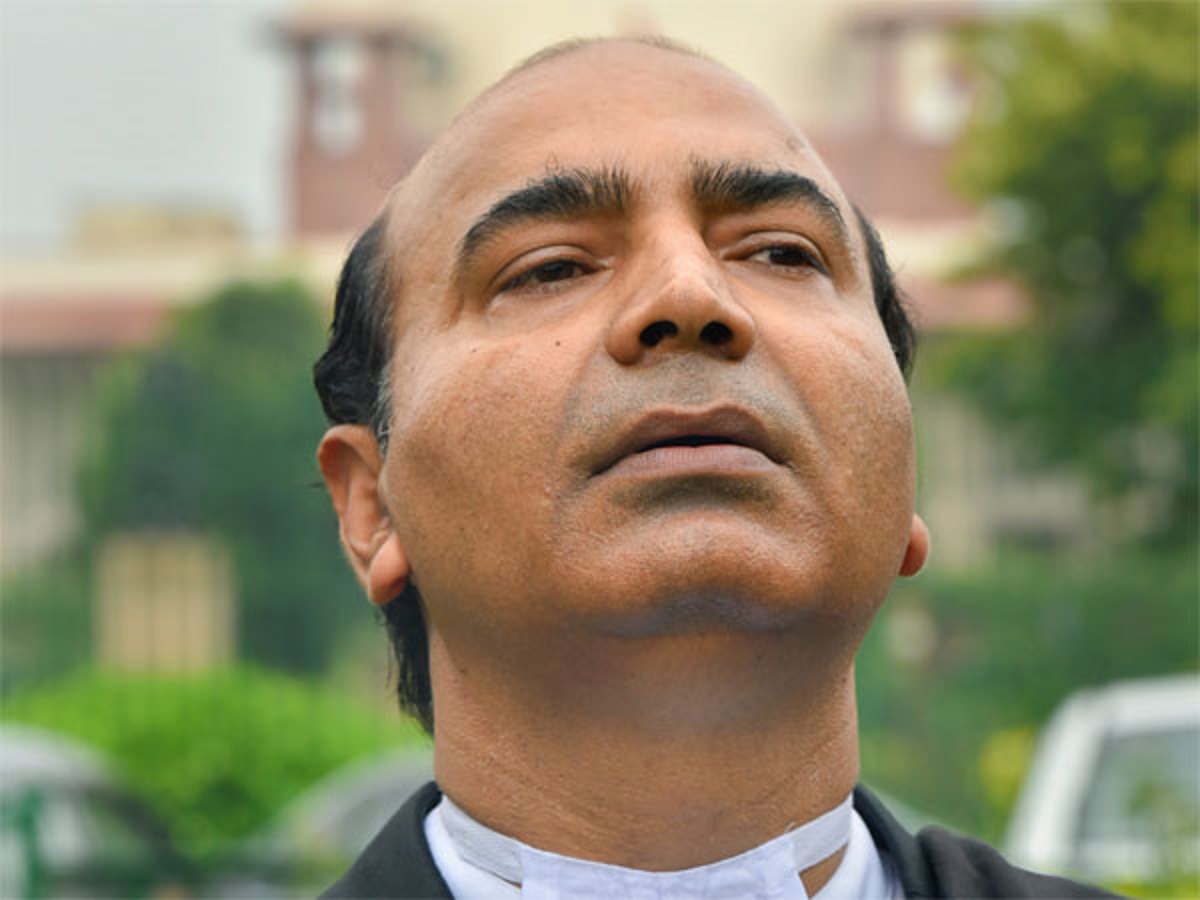 The Supreme Court on Monday dismissed a 'public interest litigation' (PIL) petition filed by BJP leader and advocate Ashwini Kumar Upadhyay, which sought for the renaming of such historical places and cities that, as was claimed by him, are currently named after "foreign barbaric invaders". By allusion if not direct mention he had targeted those monuments and cities that bore a Persian origin.
The Supreme Court bench of Justices KM Joseph and BV Nagarathna came down heavily on the petitioner for what it saw as a violation of the Constitution's secular principles. The bench asked Upadhyay if he wanted to "keep the country on the boil" by filing such petitions.
Submissions made by Upadhyay in his PIL
Upadhyay's petition, filed through advocate Ashwani Kumar Dubey, urged the Supreme Court to direct the Home Ministry to form a Renaming Commission, the aim of which will be to determine the historical names of places renamed by "barbaric foreign invaders", in order to preserve India's sovereignty and secure other fundamental rights. It also requested that the Central and State governments to update their websites and records, which numbered in the thousands.
Alternatively, it was requested that the Archaeological Survey of India be directed to compile a list of such names in accordance with Article 19 of the Indian Constitution, which provides the citizens with the right to know.
"We are celebrating the 75th anniversary of independence but there are many ancient historical cultural religious places in the name of brutal foreign invaders, their servants and family members… successive governments have not taken steps to correct the barbaric act of invaders and the injury is continuing," the plea stated, as was provided by the Bar and Bench.
In his petition, Upadhyay had further submitted that many historical sites mentioned in the Vedas and Puranas are now named after "foreign looters".
"We have roads named after Lodhi, Ghazni, Ghori….there is no single road named after Pandavas, though Indraprastha was built by Yudhishtir….Faridabad is named after a looter," he explained. "What is the relationship of Aurangazeb, Lodhi, Ghazni, and others with India?" he had inquired in his petition.
Through his plea, he had stated that the constitutional protections provided under our law cannot be granted to 'invaders.'
"Hindus, a minority in nine states, were wiped out in Afghanistan. According to my understanding, this Constitution is not intended for foreign barbaric invade," submitted Upadhyay, according to Bar and Bench.
Observations made by the Court while dismissing the petition
The bench stated that the principle of fraternity enshrined in our Constitution should take precedence over all other considerations.
"Any nation's history cannot haunt its current and future generations to the point where succeeding generations become prisoners of the past. The golden principle of fraternity is of the utmost importance, and it has a rightful place in the Constitution's Preamble. It implies that only harmony will bring the country together," the Supreme Court bench said, as provided by LiveLaw.
The Court also stated that the petitioner is selectively re-examining the past and took issue with categorising an entire community as barbaric.
"You are selectively reexamining the past. India is now a secular country. Your finger is pointed at a certain barbaric community. Do you want to keep the country on boil? "Justice Joseph remarked, as reported in LiveLaw.
The Court, on the other hand, made it clear today that, while India has been invaded numerous times, this cannot be erased from history by renaming places.
"Can we rewrite history and say they did not invade?" Justice Joseph added. Invasion, according to Justice Nagarathan, is a fact of our history that cannot be bypassed. "Yes, foreign invaders have ruled us. We've been invaded several times, and history has played a role. What are you attempting to accomplish? Have we not got other problems in our country rather than wishing away for things which happened before?" Justice Nagarathan inquired.
Justice Joseph questioned the petitioner on what religious worship had to do with roads. He also highlighted the fact that Mughal Emperor Akbar's goal was to create harmony among the various communities.
The bench remarked, prudently, that Hinduism is a great religion that does not tolerate bigotry.
"Because Hinduism is a way of life in India, it has assimilated everyone. As a result, we can live together. The British divide and rule policy caused a schism in our society. Let us not go back to that" Justice Nagarathna said as she expressed disapproval over the petition.
According to Justice Joseph, Hinduism has a rich tradition that should not be overlooked.
"Hinduism is the greatest religion in terms of metaphysics. The heights which Hinduism have in Upanishads, Vedas, Bhagavid Gita are unequal in any system. We should be proud of that. Please don't belittle it. We have to understand our own greatness. Our greatness should lead us to be magnanimous. I am a Christian. But I am equally fond of Hinduism. I am trying to study it. You read the works of Dr S Radhakrishan on Hindu philosophy", Justice Joseph said, as was reported by LiveLaw.
Justice Joseph further said that in Kerala, there are examples of Hindu rajas donating lands for churches. "That is the history of India. Please understand that", Justice Joseph said.
Upadhyay replied that Hindus have been "wiped off from many historical places due to this kind of nature".
In response to this, the bench said that "India that is Bharat is a secular country. A country cannot remain a prisoner of the past. India is wedded to rule of law, secularism, constitutionalism of which Article 14 stands out as the grand guarantee of both equality and fairness in State action. The founding fathers contemplated India to be a Republic which is not merely confined to having an elected President which is the conventional understanding but also involves all sections of people; it is a democracy. It is important that the country must move forward. It is indispensable for achieving the triple goals enshrined in the chapter of in DPSP bearing in mind the Fundamental Rights also…..Actions must be taken which infuse all sections of the society together."
The bench also stated that the country must progress. It is necessary for achieving the objectives outlined in the Directive Principles chapter.
"Let us not break society with such petitions; please keep the country in mind, not any religion," Justice Nagarathna advised the petitioner.
Decision of the Court
Sensing that the bench was unlikely to consider the matter for further hearings, Upadhyay requested permission to withdraw the petition and file a representation with the Ministry of Home Affairs. However, the bench stated that such a course will not be allowed.
The bench then dismissed the petition, emphasising the secular nature of the country and the Preambular idea of fraternity.
Who is Upadhyay? -a polarising lawyer with a saffron bent
All this is not new for advocate Ashwini Uphadhyay. In his career as a lawyer, Upadhyay has filed dozens of PILs in the Supreme Court, a majority of were with the aim of promoting and furthering the a majoritarianism; an ideology propagate by the BJP and its fountainhead RSS.
His PILs range from seeking a ban on "deceptive religious conversions", making the National Anthem and Hindi a compulsory language in schools across the country, seeking expeditious disposal of criminal cases against politicians. In March 2021, the Supreme Court asked the government to file replies on the petitions that pertain to five aspects of civil laws—age of marriage, divorce, succession, maintenance and adoption. Advocate Ashwini Upadhyay had even filed a petition in the Supreme Court seeking uniform age of marriage for men and women. While many of his PILs have been dismissed by the Supreme Court, with the Court referring to his petition on deceptive conversions as a Publicity Interest Litigation, a deeper look into them show how he has have laid the groundwork for larger Hindutva issues in the courts.
Before the Narendra Modi government repealed Article 370, which granted Jammu and Kashmir special status, in August 2019, Upadhyay had filed a PIL in the Supreme Court challenging the constitutional validity of the provision in September 2018 and set the ball rolling.
In recent times, more and more judges have recognised his patterns and his disguised attempts at targeting the Muslim community. The HC and SC judges have even rebuked him in court on filing frivolous petitions with the aim of seeking publicity or causing a stir between different segments co-existing in our democratic country. A few recent such instances are:
In April 2021, a bench led by Justice Rohinton Faliman Nariman had heard a PIL filed by Ashwini Upadhya seeking to control black magic, superstition, and mass religious conversion of SC/STs through intimidation, threats, and gifts. Observing that the PIL was nothing more than a "publicity interest litigation" of a "harmful kind," the bench warned the petitioner that if the matter was pursued, heavy costs would be imposed.

In April 2022, the Supreme Court had declined to entertain Ashwini Upadhyay's petition challenging the constitutionality of the Wakf Act, 1995. A Bench of Justices DY Chandrachud and Surya Kant observed that the constitutionality of a statute cannot be challenged in the "abstract" as a mere "academic exercise" when the petitioner has not demonstrated any violation of his rights as a result of the statute. The bench had explained to him that when the constitutional validity of a law is challenged, it can only be pursued on the basis of facts.

In May 2022, the Delhi High Court, while issuing notice on a petition filed by Advocate Ashwini Kumar Upadhyay seeking a declaration that the song 'Vande Mataram' shall be honoured equally with the national anthem 'Jana-Gana-Mana,' expressed its displeasure for publicising the filing of the petition in the media. "This appears to be a publicity exercise. You have no business going to the press and informing them that you've filed this petition and that it will be heard soon… When a petitioner does something like this, the court gets the impression that it is just a publicity stunt "Acting Chief Justice Vipin Sanghi and Justice Sachin Datta told Upadhyay.

In December 2022, while hearing arguments in a PIL filed by Ashwini Upadhyay alleging "mass conversions" across the country, the Supreme Court had taken exception of certain false and defamatory statements that had been made against minority religions by the petitioner. The Court had even directed Senior Advocate Arvind P Datar, who was representing the petitioner, to ensure that such remarks were not recorded. This came after Senior Advocate Dushyant Dave, who was representing certain Christian organisations seeking to intervene in the case, told the bench of Justices MR Shah and S Ravindra Bhat that the petitioner had made extremely offensive allegations against other religions.Senior Advocate Dave had highlighted how the petitioner has implied that certain religions are perpetuating rapes and murders, are scandalous and baseless, and should not be on file. Taking note of this, the bench had asked the petitioner's advocate to ensure that such allegations are removed from the record.

In January 2023, the Supreme Court had commented critically on the conduct of BJP leader Ashwini Upadhyay in filing different petitions before different benches of Supreme Court and the Delhi High Court on the same subject of religious conversions. Expressing his disappointment, CJI Chandrachud had told Upadhyay's counsel, Senior Advocate Gaurav Bhatia that "It seems that PIL petitioners don't think they're bound by rules of pleadings….You cannot keep on withdrawing and filing new petitions".
While a small percentage of his petitions have sought genuine reforms, labeling him a polarising figure with a communal agenda—to further the BJP's agenda by filing "politically suitable and religiously contentious" PILs—will not be inaccurate. It is important to note that, while the aforementioned instances are limited to the courts, it is also about what he does outside of the courts. About a year ago, he was briefly detained by the Delhi Police for making an inflammatory speech during a protest at Jantar Mantar.
Recently, he had been invited to an "event" in Maharashtra, which had been organised by Bharat Raksha Manch, to speak on the issue of creating a nation that Chhtrapati Shivaji had dreamt of. In Maharashtra, this issue is being misused by many hate speakers to mislead the Maharashtrians deevotees into believing that their leader, Chhatrapati Shivaji Maharaj, had dreamt of a Hindu nation, rid of all the Muslims. The poster for the said event is as follows:
In his speech, even though Upadhyay does not outrightly utter words that are targeted at the religious minorities in India, his intent is clear throughout the speech. He also made factually wrong and misinformed statements such as, "In India, in the year 2017, there were 5 crore Bangladeshi living here, spread across many states", which makes his agenda of communally division ideology clear. He also quotes the example of exodus of Japanese from China, praising them, and then compares to the "movement" that has started in India.
The full video can be viewed here:
While he is lauded at the function as the advocates behind the striking down of Triple Talaq, it is crucial for us to look at the bigger picture- had it not been better if a ban on Triple Talaq had not been criminalized? Thousands of Muslims, women and men have, since advocated the ban on triple talaq and polygamy in and out of the courts. Surely if cognizance of this had been taken by 'secular' governments earlier, such a law would not have been passed with a perspective that is clearly biased? He has also filed plea seeking to declare the Constitution and Flag of the J&K invalid and void; directions to declare polygamy, Nikah-Halala, Nikah-Mutah, Nikah-Misyar and Sharia Court as invalid and void. While it is true that these customs may not pass constitutional muster in today's world, isn't it critical to ensure that change is brought about by ensuring that the demands within the Muslim community are met for reform rather than labeling this conveniently as an 'us, progressive' versus 'them, regressive' issue!
He has constantly targeted a minority community of India by filing serial PILs. Now, the agenda of bringing in a Uniform Civil Code is on Upadhyay's list. The question that arises is- will it be fair to ignore the communal agenda behind his actions while the Courts sit down to consider on the issue as fractious as the UCC? The issue of a gender just code involves focusing on gendered discrimination and not looking at the issue from a partisan majority-minority lense!
Related:
Jantar Mantar rally: BJP leader, SC lawyer Ashwini Upadhyay among six arrested
Uniform laws on marriage, divorce issue for Parliament to decide: Supreme Court
Anti-Conversion Laws: The trope of forced religious conversions
Remove scurrilous remarks against minority religions, SC tells Ashwini Upadhay: petition against 'mass coversions'
It's Welfare & Social Justice under the Indian Constitution, not "freebies"