The Supreme Court of India has
issued notice
in connection with a petition to set up Human Rights courts in each district. A bench comprising Chief Justice of India Ranjan Gogoi and Justices Deepak Gupta and Aniruddha Bose, was hearing a petition moved by law student Bhavika Phore.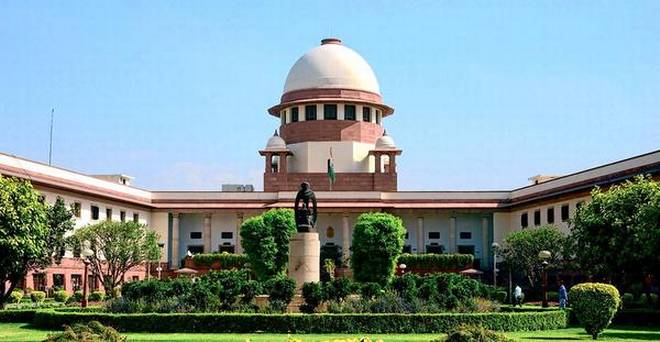 Phore has sought directions to the Center and States to fulfil their obligations as per the
Protection of Human Rights Act 1993
. As per section 30 of the act, "For the purpose of providing speedy trial of offences arising out of violation of human rights, the State Government may, with the concurrence of the Chief Justice of the High Court, by notification, specify for each district a Court of Session to be a Human Rights Court to try the said offences: Provided that nothing in this section shall apply if— (a) a Court of Session is already specified as a special court; or (b) a special court is already constituted, for such offences under any other law for the time being in force."
Also, as per section 31, "For every Human Rights Court, the State Government shall, by notification, specify a Public Prosecutor or appoint an advocate who has been in practice as an advocate for not less than seven years, as a Special Public Prosecutor for the purpose of conducting cases in that Court."
The petition
cites several reports
by national and international organisations such as Amnesty International and Human Rights Watch to draw attention to the deteriorating condition of human rights in India. It says, "Amnesty International Report 2017/18 published by the NGO, focuses on India and its deplorable state of Human Rights present in the country. There is also another report by an NGO, "Human Rights Watch" published in January 2018 which provides a country summary on various offences arising in human rights violations such as the Government's treatment of Dalits, Tribal Groups, and Religious Minorities, curbing of Freedom of Expression by Government etc."
It also quotes figures from the National Human Rights Commission saying, "From 2001 to 2010, the National Human Rights Commission (NHRC) recorded that 14,231 i.e. 4.33 persons died in police and judicial custody in India. This includes 1,504 deaths in police custody and 12,727 deaths in judicial custody from 2001-2002 to 2009-2010, and a large majority of these deaths being a direct consequence of torture in custody."
The entire petition may be read
here
.