The Supreme Court has demanded an explanation from the government on their request for an extension to the deadline set by the court for publication of the National Register of Citizens (NRC). The court had set a deadline of July 31, 2019, but the center and the government of Assam asked for an extension
alleging wrongful exclusions and inclusions
, and stating more time for required for reverification.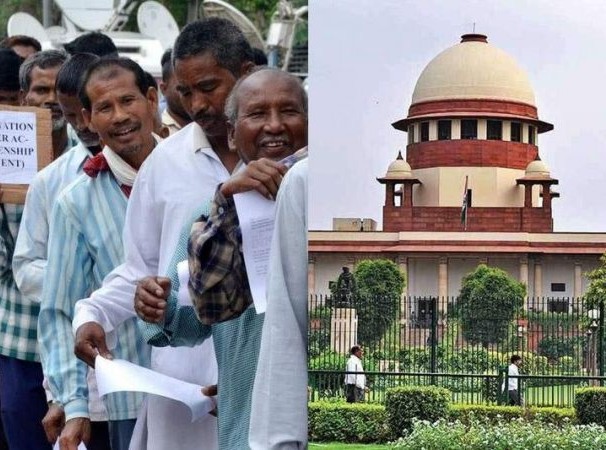 Solicitor General
Tushar Mehta submitted
that sample reverification of 20 percent of the inclusions of people living in districts bordering the Bangladesh border was required. Mehta said, "Wrongful inclusions are manifold in the districts bordering Bangladesh." Mehta then made a shocking statement, "India cannot be the refugee capital of the world."
Interestingly, NRC State Coordinator
Prateek Hajela submitted
that around 80 lakh people had been subject to reverification already and that this amounted to 27 percent of the claims. This is when a bench comprising Chief Justice Ranjan Gogoi and Justice R.F. Nariman demanded to know why was reverification required if it had already been done for 80 lakh people? The court has now directed the SG to respond to the report submitted by Hajela. The matter will now be heard on July 23.
The NRC is being updated in Assam for the first time since it was originally published in 1951. The people of Assam hope that this update is carried out in the original spirit of the Assam Accord and that no genuine Indian citizen suffers due to the process. 3.29 crore people submitted over 6 crore documents to establish legacy and linkage. The first updated draft was published in December 2017 and it left out 1.39 crore people. The next draft was published on July 30, 2018. This draft left out 40,07,707 people. Out of these, over 36 lakh people filed claim applications to have their names included in the list. This was done as per standard operating procedures laid down for filing Claims, Corrections and Objections applications.
Interestingly, just before the deadline to file objections ended, over 2 lakh objections were filed against people whose names were alleged to have been included wrongly in the NRC. This was curious because these bulk objections were filed during the last 48 hours before the deadline. In fact, CJP subsequently discovered that many people were tricked or coerced into
filing false objections
! On June 26, 2019 and additional list of names of people excluded from the NRC was published that contained over 1 lakh names.