Those who have spent more than 3 years in captivity to be set free subject to certain conditions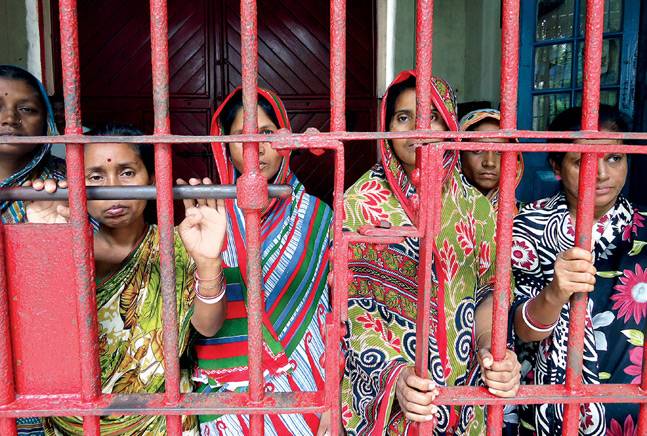 In a huge relief for inmates of Assam's infamous detention camps, the Supreme Court has directed that those who have spent more than three years in captivity be set free. This was during the course of hearing a petition on the state of detention camps in Assam.
The SC has laid down a few guidelines for the release of detainees. These are as follows:
(a) Execution of bond with two sureties of Rs.1,00,000/- (Rupees one lakh only) each of Indian citizens;
(b) He or she specifies verifiable address of stay after release;
(c) Biometric of his/her iris (if possible) and all ten fingerprints and photos shall be captured and stored in a secured database before release from the detention centres. He or she shall report once every week to the Police Station specified by the Foreigners Tribunal;
(d) He or she shall notify any change of his or her address to the specified Police Station on the same day, and
(e) A quarterly report to be submitted by the Superintendent of Police (Border) to the Foreigners Tribunal regarding appearance of such released declared foreigner to concerned Police Station and in case of violation of condition, the DFN will be apprehended and produced before Foreigners Tribunal.
The SC has also agreed to give additional time to the state to indicate progress made on the diplomatic level with respect to deportation of declared foreigners and setting up of additional Foreigners Tribunals in the State of Assam. The state has also been asked to place on record a detailed scheme, in consultation with the Gauhati High Court with regard to the constitution of Foreigners Tribunals including appointment of Members, staff etc.
The entire order may be read here:
It is noteworthy that this is the same petition that was originally filed by activist Harsh Mander. But after Mander made a plea that Chief Justice Ranjan Gogoi recuse himself from the case in light of the latter's comments about 'foreigners', the apex court removed him as a petitioner and made Supreme Court Legal Services the primary petitioner instead of Mander.
The case has been adjourned to July 2019.