A five-judge Constitution bench unanimously held that an SC/ ST person who is recognised as a member in his original state, will be entitled to all the benefits of reservation under the Constitution in that state only, and not in other states/ union territories and not entitled to the benefits of reservation in the migrated state/ union territory.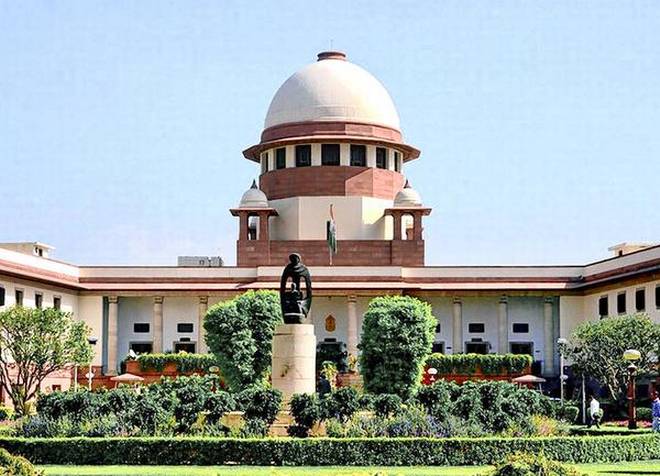 New Delhi: As the outrage over the arrests of activists is overflowing across all parts of the country, the Supreme Court released a landmark judgement on reservation in jobs and education on Thursday which could have far-reaching effects on the people of India.  
SCs/ STs will not lose their caste status in their state of origin and will be entitled to reservation benefits there, but not in the state to which they have migrated to if their caste is not notified there.  
A person belonging to a Scheduled Caste (SC) or Scheduled Tribe (ST) in a state will not be deemed to be SC or ST in another state to which he/ she migrates for the purpose of employment or education, the Supreme Court clarified on Thursday.  
The bench with a majority of 4:1 held that as far as Delhi is concerned, the central reservation policy regarding SC/ST would be applicable in the city. It added that "pan-India reservation" would apply in the case of Delhi. This means that in Delhi, for both central services and those under the union territory, reservation will be open to all SCs/ STs from across the country.  
A five-judge Constitution bench of Justices Ranjan Gogoi, N V Ramana, Mohan M Shantanagoudar, S Abdul Nazeer and R Banumathi unanimously held that "a person who is recognised as a member of Scheduled Castes/ Scheduled Tribes in his original state, will be entitled to all the benefits of reservation under the Constitution in that state only, and not in other states/ union territories and not entitled to the benefits of reservation in the migrated state/ union territory".  
"P S Krishnan, former secretary, welfare ministry, said the SC had only reiterated the Constitutional provisions of Articles 341 and 342, which define SCs/STs with respect to any state or union territory. "Someone who is an untouchable in one state may not be so in another. For instance, the dhobi caste is treated as untouchables in North India, so are the Vannan caste of washermen in Kerala, but they are not considered to be SC in the rest of South India," he said in a
report
by The Indian Express.  
On Thursday, the Supreme Court also said that factors like an inadequate representation of scheduled castes and tribes in government jobs, instead of their backwardness, need to be considered while granting quota to them in promotions.  
"It also observed that the members of SC/ST communities were constitutionally presumed to be backward. The observations came from a five-judge constitution bench headed by Chief Justice Dipak Misra, which reserved its verdict on a clutch of petitions seeking reconsideration by a seven-judge bench its 2006 verdict in the M Nagraj case which had put conditions for granting quota benefits in job promotions to employees belonging to the Scheduled Castes (SCs) and Scheduled Tribes (ST) communities," the Business Standard
report
said.  
The Centre and various state governments have sought reconsideration of this verdict, saying it has virtually made grant of quota in promotions for SC/ST unworkable. They had also assailed it on various grounds, including that the members of the SC/ST communities are presumed to be backward and the stigma of caste still remains with them.  
"The observation came when senior advocate Rakesh Dwivedi opposed the grant of quota in promotions in higher posts, saying "crutches are not forever and crutches are not for all. Generations (of SC/ST) which were crippled have gone and the generations which crippled them have also gone."  "The object of reservation being social advancement and empowerment of the SC/ST, in the backdrop of historical exploitation, the State has necessarily to focus on continued existence of backwardness and the wound of historical exploitation," he said, adding as an SC/ST employee goes up in life, the justification for reservation gets diluted," it reported.  
"He said the continued backwardness of a class should be the basis for grant of reservation and a person, who has joined the service, cannot be allowed to "leapfrog and leapfrog" over general category employees, just because his fellow caste men are being exploited somewhere in a village," the report added.  
"There should not be quota in promotions for higher services as the presumption of backwardness of SC and ST employees "vanishes" once they join government service, he had claimed. He had also said the quota in promotions for SC/ST may be continued for class-IV and class-III services, but should not be allowed for higher services. Earlier, the top court had questioned the logic behind granting quota in promotions in government jobs to the kith and kin of affluent persons among the SC and ST communities who have been holding high official positions. It had asked why the 'creamy layer' principle, used to exclude the affluent among other backward classes (OBCs) from enjoying the fruits of reservation, cannot be made applicable to deny quota benefits in promotion to those affluent among the SCs and STs," said a
report
in The New Indian Express.
Related Articles:
"Ruling classes and castes use reservations as a prop to inflict more violence upon dalits": Anand Teltumbde
TISS cutback of scholarship funds for SC-ST-OBC students aimed at reducing their presence in higher education
Adivasi Discontent in Gujarat Rises Over BJP Reservation Policy