Mumbai: Activists have urged people to send birthday wishes and letters to arrested advocate Surendra Gadling and Prof Shoma Sen. Gadling turns 50-years-old on July 30 and Sen turns 60 on August 1.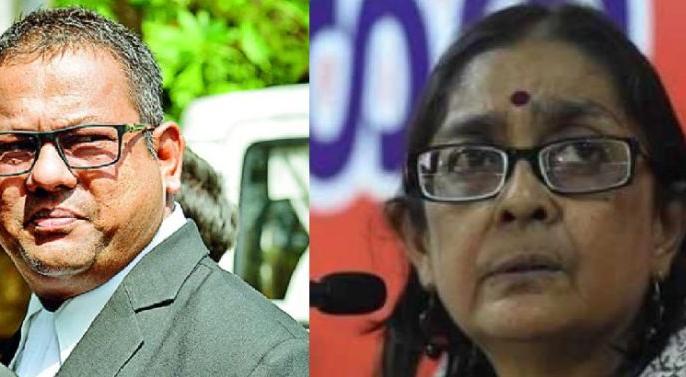 Senior human rights lawyer from Nagpur and GN Saibaba's counsel Surendra Gadling; senior Dalit rights activist Sudhir Dhawale, who is also editor of bi-monthly magazine Vidrohi; Mahesh Raut, an alumnus from Tata Institute of Social Sciences and former Prime Minister Rural Development fellow; Delhi-based social activist Rona Wilson; and Shoma Sen, an associate professor from Nagpur University were arrested in the aftermath of the Bhima Koregaon violence.  
The police have accused them of planning to "target Prime Minister Narendra Modi in an attack similar to the assassination of former PM Rajiv Gandhi" and claims to have recovered a letter from Wilson's computer suggesting the plot. Citizens in solidarity have condemned the use of force and unlawful arrests.  
Letters and birthday greetings for Gadling can be sent to this address, "Advocate Surendra Gadling, UTP 7361, Yerwada jail. Pune 411 006."  
Letters, wishes and love can be sent to Sen on this address, "Shoma Kanti Sen, UT no. 311 of 2018, Yerwada Women's Jail, Pune– 411006." She will only be produced on August 2.  
You can also send a copy of your letter, greetings, pics at
[email protected]
. Read about the greetings for Sen
here
and Gadling
here
.  
Read Also- 
Citizens' Solidarity with Voices of Democracy – Against the Arrest of Five HR Activists
CPDR Condemns Arrests of Advocates and Activists from Nagpur and Mumbai
Journalist being investigated for booking a hall at Press Club where Bhima Korgeaon activists held a seminar