It has become fashionable to flaunt your 'Mahilaaon ka Maseeha' card these days. Take the case of our dear leader, PM Modi who is beating his 56 inch chest claiming to have finally set the Muslim woman free to go on Haj without a male guardian. The truth though is that this was a reformist measure taken by the Government of Saudi Arabia in 2015. They have
relaxed rules of travel
for women over the age of 45.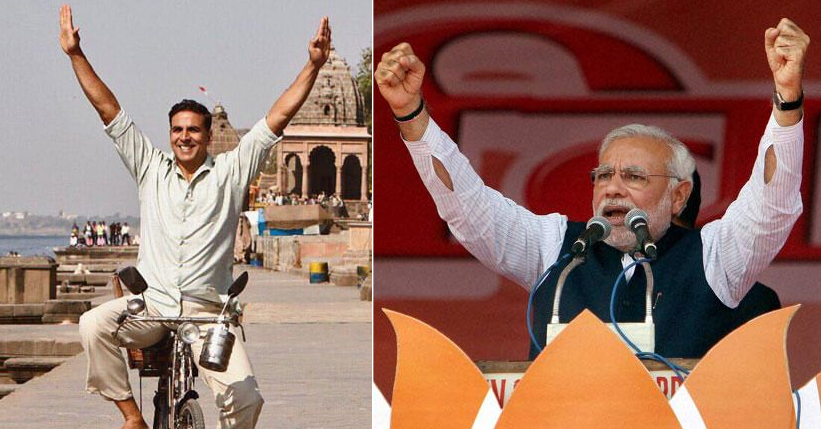 According to the new rules displayed on the official website for Haj travel, "Women are required to travel for Hajj with a Mahram. Proof of kinship must be submitted with the application form. Any woman over the age of 45 may travel without a Mahram with an organized group, provided she submits a letter of no objection from her Mahram authorizing her to travel for Hajj with the named group. This letter should be notarized." Also, women under the age of 45 are still prohibited from going on Haj without a male guardian. This makes one wonder if the 1300 Indian women who have been granted permission to travel without men are all above the age of 45 and are travelling in groups.  
The Modi government is also claiming credit for rescuing Muslim women from the scourge of instant triple
talaq
, thereby completely invisiblising the hard work of Muslim women like
Shayara Bano
who was one of the original petitioners in the case that led the Supreme Court to pronounce a historic verdict in August, 2017. While, it is true that the present government passed legislation criminalising instant triple
talaq
, the movement was started and carried forward by strong and determined Muslim women. The fact that Ishrat Bano, one of the other petitioners in the case went on to
join the BJP
takes away nothing from the efforts of these women whose determination to see things through is what won them this hard fought battle against patriarchy.  
Meanwhile, actor Akshay Kumar is busy playing Padman, a self-proclaimed 'super hero' whose claim to fame includes putting 'men' back in 'menstruation'. For starters, while menstruation is still a taboo topic in most parts of the country, Kumar and his movie cannot claim credit for destigmatising open discussions on the subject. Feminists groups like Bhoomata Brigade have been speaking fearlessly on the subject for years and even achieved significant victories like the right to
enter the sanctum sanctorum of temples such as Shani Shingnapur
.  
Also, Arunachalam Muruganatham, the original Menstrual Man of India, who suffered social boycott and ridicule in his efforts to manufacture and distribute low cost sanitary napkins to rural women, was a South Indian man from a socio-economically disadvantaged background. However, Kumar plays Laxmikant Chauhan, an 'upper' caste North Indian in Padman, thereby attempting to wrest credit from backward communities for original ideas and perseverance. Infact, there were
reports
that Tamil superstar Dhanush was director Balki's original choice to play the role of Arunachalam. But Akshay was cast and the
character was made a North Indian
for the movie to have a 'pan India' appeal.  
While one does not need a vagina to be a feminist and men are always welcome to join the feminist movement, it is utterly despicable for any man to claim credit for a woman's efforts. It is equally despicable for the identity of people who represent India's diversity to be standardised into that of an 'upper' caste Hindu male, the alleged 'default setting' for an Indian identity.