After the picture of tea served in paper cups bearing the "Main Bhi Chowkidaar" campaign branding went
viral on social media
, questions are being raised about a
possible violation
of the election code of conduct.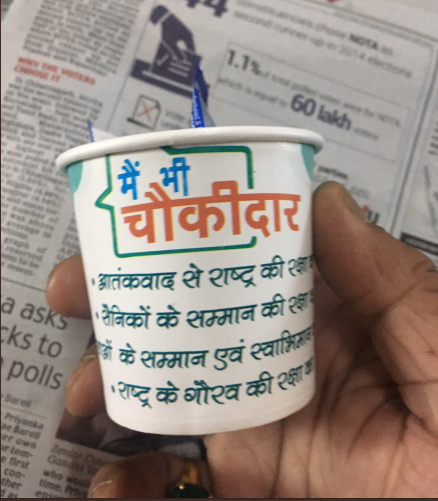 Pictures of tea being served on board the
12040 Kathgodam Shatabdi Express
was
tweeted
and
shared
by
multiple people
. Some of the images may be viewed here: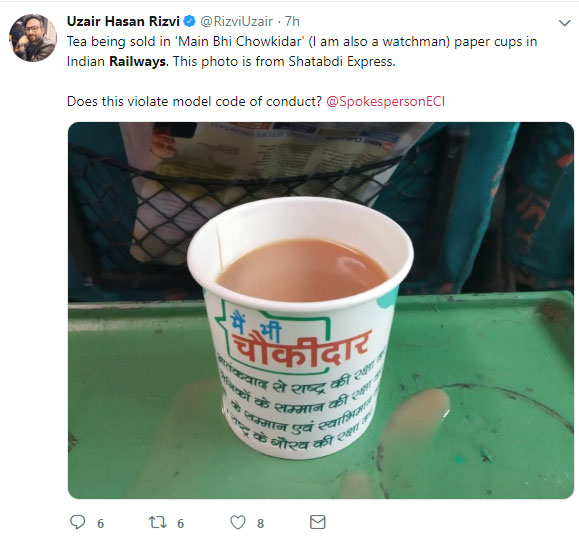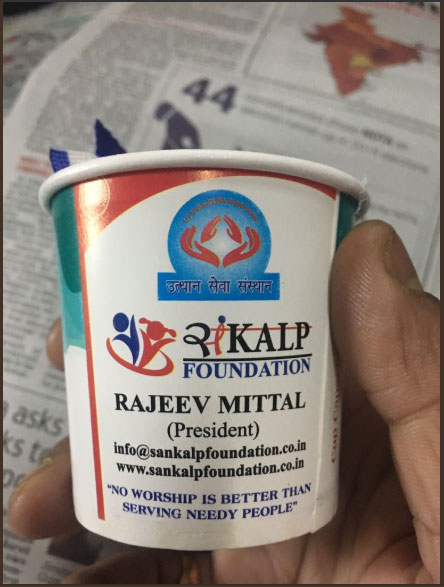 After coming in for scathing criticism at this serious lapse, the railways accepted the blunder and initiated penal action. In a statement released soon after, the Indian Railway Catering and Tourism Corporation Ltd. (IRCTC) said, "Space in cups and other materials is used for paid publicity by the licensees as per agreement. The licensees are required to take prior permission for printing advertisements However, in this case, no such approval has been taken."
The IRCTC has slapped a fine of Rs 1 lakh on the licensee and served them a show cause notice. They also admitted in their statement, "These lapses were overlooked by onboard supervisory staff/pantry incharges."
The entire statement may be read here: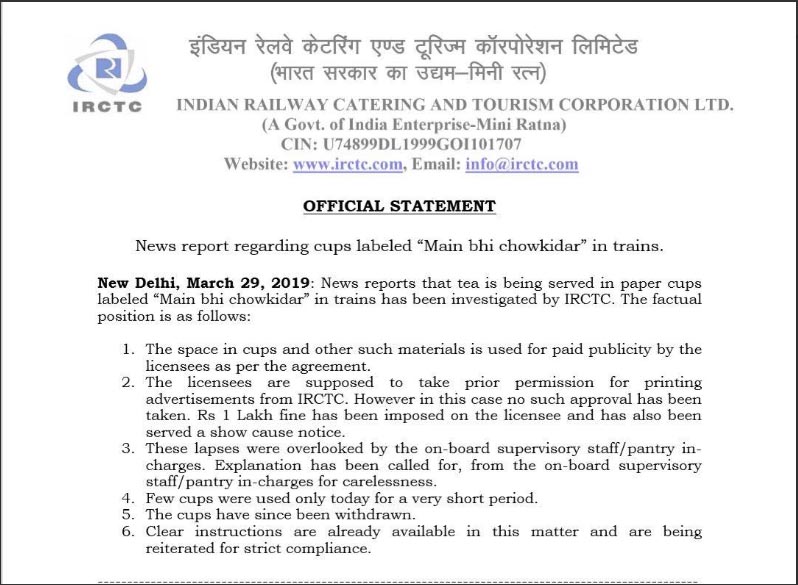 The cups have since been withdrawn. This comes just days after Priminister Narendra Modi's picture appeared on railway tickets and airline boarding passes, prompting the
Election Commission to write
to the Railway and Aviation Ministries.