The University of Hyderabad (UoH) suspended 3 students for 2 years from both hostel facilities and academics and 7 Students for 6 weeks from both hostel as well as academics. This is similar to the suspension of 5 research scholars in January 2015, an event that eventually led to the institutional murder of Rohith Vemula. All 10 students in the recent case won't be allowed to avail the hostel for entire course duration. In a pattern similar to the past, the students have been suspended just before the winter holidays were to begin. This has left these students in a lurch.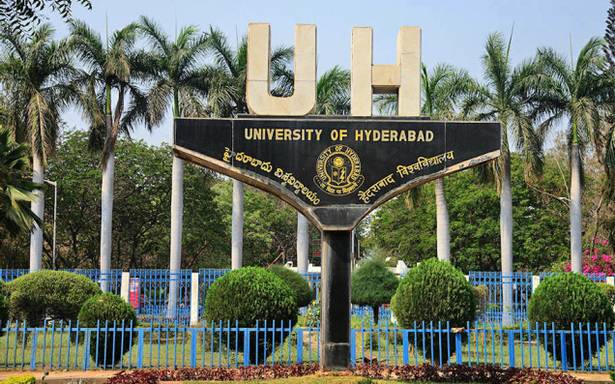 The students had submitted a complaint against the warden, Mr. Panigrahi of the NRS hostel to Chief Warden in August, 2017 with more than 150 signatures. The students said in the complaint letter that they were facing several problems like lack of sufficient water coolers, lights in passageways, geysers etc. They further stated that most rooms had broken windows, doors of wash rooms were not in good condition, taps were not working and more.
Instead of paying heed to the problems that the students were facing, the hostel warden Mr. Panigrahi allegedly chose to indulge in 'indecent' behaviour, as alleged by the students in the letter. The letter also stated that the warden would often threaten to double lock them in rooms if they come out to complain again. Not just this, the letter further added, "Besides this, he always shouts at students by saying that he won't listen to any higher authority and no one can dictate him, either VC or Chief Warden as he is the supremo of the hostel".
Besides adopting various techniques of intimidating students, the Warden also reportedly used racial and regional abuses, as mentioned in the letter. In case if a student dares disobey his orders, the Warden does not sign their semester registration forms. The letter asked the Chief Warden, "Are scholars school kids?"