First published on: September 3, 2021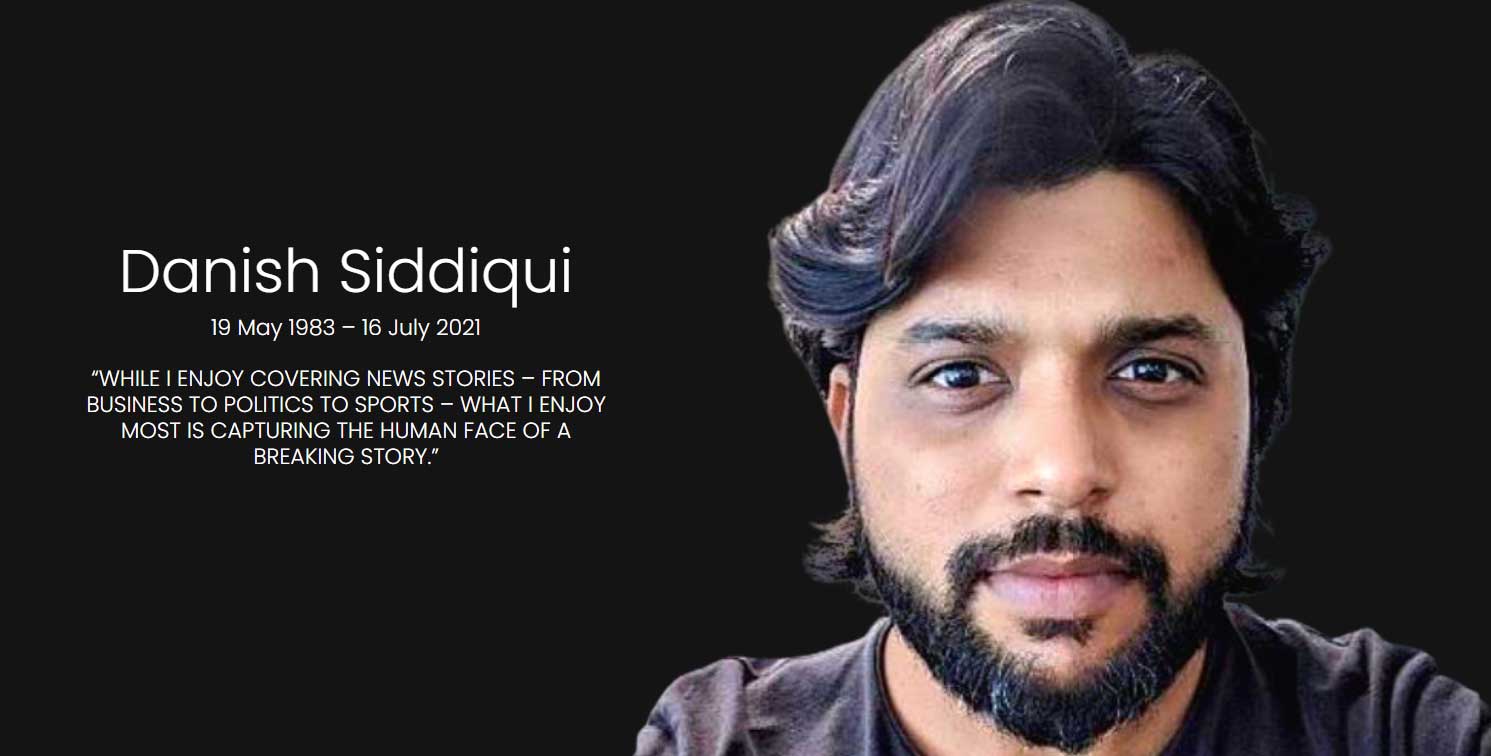 Pulitzer prize winning photojournalist Danish Siddiqui, was killed on duty while covering the violent clashes in Afghanistan. Siddiqui's work documented the developing situation in the country, and almost foretold the events that were yet to unfold.
SabrangIndia, in association with Brihanmumbai Union of Journalists (BUJ) have curated an evolving photo exhibition to pay tribute to Danish Siddiqui. It may be viewed here:
https://sabrang.com/tribute-to-danish/
On display are rare images shot by leading Indian documentary photographers including Prashant Panjiar, Vijay Pandey, Faisal Khan, Sudhakar Olwe, Saurabh Kumar and many images of socio-cultural and political significance from the SabrangIndia archives. These images were shot across India, documenting history as it unfolded in Kashmir, Bombay (now Mumbai), Gujarat, Delhi and elsewhere.
The photographs document communal violence, breaking news, humanitarian crises, and tell the story without sensationalism. These photojournalists are witnesses to history. They are storytellers who have often risked their own lives, just so that the truth can be told.
Danish Siddiqui was killed in the line of duty – for being a journalist and for documenting the truth as it unfolded in Kandahar in Afghanistan on July 16, 2021. He was covering the clashes between Afghan forces and the Taliban. Siddiqui's death also highlighted the extreme danger journalists, especially photo and video journalists, across the world face while on the job in conflict zones. It showed the world how regimes target the media, and often silence it, so that there is an information blackout and the truth gets buried.
However, journalists are seeds, even if buried, they sprout a new generation that carries the legacy forward.
This online photo exhibition is also a tribute to photojournalism, and documentary photography. It is an evolving one, and photographers are invited to join in and contribute to the exhibition by sharing a selection of iconic images that they have clicked, with captions. You may email us your Photos & Information at: sabrangind@gmail.com.
Related:
Journalists are targeted by all hardliner regimes, this time in Afghanistan