Third incident of lynching in Jharkhand comes to light. Suspected of stealing a dozen buffaloes, two Muslim men were attacked by a mob armed with bows and arrows.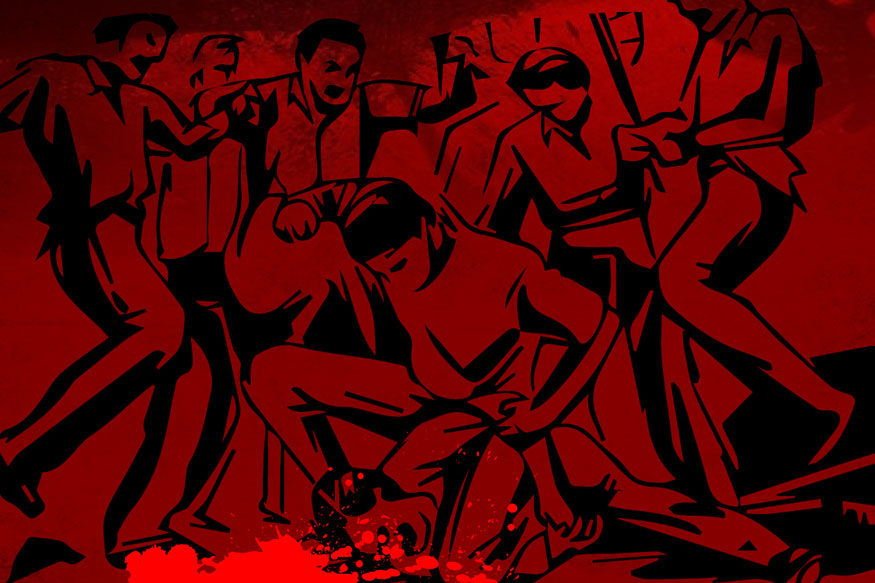 Image: Network18
Godda, Jharkhand: A strange trend is afoot in Jharkhand. A third incident of cattle vigilantism has come to light in the state. Two Muslim men were lynched on Wednesday in Bankatti village in Godda district on the suspicion of stealing 12 buffaloes. Four people have been arrested so far.  
The victims have been identified as Sirabuddin Ansari (35) from Taljhari village and Murtaza Ansari (30) from Banjhi village in Godda. They were among the five people who had entered Dullu village to allegedly steal buffaloes on Tuesday and were caught by the mob at Bankatti village. A video circulating on social media shows one of them being hung over a bamboo pole with a head injury and being dragged on the ground. The other three managed to flee.  
 "Godda Superintendent of Police Rajiv Ranjan Singh said five men had allegedly stolen nearly a dozen buffaloes from a person named Munshi Murmu and others. "After stealing the buffaloes, they had managed to reach Bankatti village, about 2-3 km away, when the villagers spotted them. A hue and cry were raised. The villagers from where the buffaloes were stolen and those of Bankatti gathered. They took back the buffaloes, while three associates of the victims managed to escape. Two men caught by the villagers were beaten up, which led to their deaths," he said in a
report
by The Indian Express.  
The incident took place in a region dominated by Santhal tribes. The SP also said that the villagers were armed with bows and arrows when they caught them. Three escaped and the other two were lynched. The accused villagers, after killing the duo, brought back their bodies to Dullu village on bicycles, according to a PTI report. The SP stated that the bodies of the victims were handed over to their families following a post-mortem.  
"Murmu and three others – identified as Kaleshwar Soren, Kishan Tudu and Harjohan Kisku – have been arrested in this connection, according to Singh, who added that the situation has been brought under control," The Wire
reported
.  
SP Singh said that the victims had a criminal past and had cases of cattle theft registered against them. "It has come to light that Charku Ansari had gone to jail in a property offence. One of Murtaza's brother was also sent to jail in a dacoity case recently. Further antecedents are being verified," said Singh in a report by The Indian Express.  
Godda MLA Pradeep Yadav of JMM
told
TOI, "There is resentment among villagers about cattle thefts in the area. I am collecting reports about the incident."  
Extra security forces have been deployed in the area to avoid untoward incidents. Attempts to contact the SP, SDPO, Dy. SP (HQ) of Godda police were not successful.