Even after UP CM Adityanath was
censured by the Election Commission
for his "
Modi ji ki Sena
" remark, the controversy surrounding the politicisation of India's armed forces refuses to die down. A group of
veterans who had written to the President
about the need to depoliticise the armed forces is now going after Asian News International (ANI) for claiming that some of the veterans
denied writing
such a letter.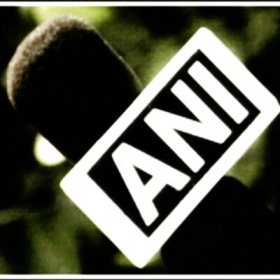 Recently a group of former defence personnel
wrote to the President of India
urging him to prevent political parties from to stop using the military for political gains. Over 150 veterans signed the letter to President Ramnath Kovind requesting that he "ensure that the secular and a-political character of our Armed Forces is preserved." They added, "We hereby respectfully urge you to take all necessary steps to urgently direct all political parties that they must forthwith desist from using the military, military uniforms or symbols, and any actions by military formations or personnel, for political purposes or to further their political agendas." The letter was also copied to the Chief Election Commissioner.
However, soon afterwards, ANI reported that some of the signatories to the letter denied writing it and claimed that their names were added
without their knowledge or consent
. In their story, ANI quoted Lt Gen (Retd) ML Naidu as saying, "No, my consent has not been taken for any such letter, and neither have I written any such letter." ANI even
tweeted the quote
attributing it to Naidu. ANI also claimed that former army chief S.F Rodrigues and former Air Chief Marshal NC Suri had
also denied writing
to the president or given their endorsement to the letter.
But now according to a report by
News Central 24x7
, Lt Gen (Retd) Naidu has been misquoted by ANI and a
video of the ANI interview
does not show him making the statement attributed to him.
The Wire
also conducted an independent inquiry and discovered that the endorsement of signatories was sought and painstakingly collated.
Now, Major Priyadarshi Chowdhury, SC (Retd) has written to top executives at Thomson Reuters, who have "an investor relationship and strategic partnership over editorial content" with ANI to share the concerns of veterans over ANI's conduct.
The entire text of the letter is reproduced below:
************************************************************
Dear Mr Adler, Mr Friedenberg, Ms Carpenter, Mr Austin and Mr Ivory-Harte,  
My name is Maj Priyadarshi Chowdhury, SC (Retd) and I am writing on behalf of a group of retired officers of the Indian armed forces, to share our concern and anger over the recent conduct of Asian News International (ANI), with which Thomson Reuters has both an investor relationship and strategic partnership over editorial content.
The context of this complaint is ANI's recent reporting on our petition, signed by over 150 military veterans, and addressed to the President of India, to protest the appropriation of the armed forces into political campaigning.
In this context, serious questions arise about ANI's motives and practices in reporting the alleged denials by some senior officers that they had ever signed the letter.
Two recent stories lays bare the matter:
ANI Tried to Discredit Veterans' Appeal to President – but Proof Was a Click Away
https://thewire.in/media/ani-veterans-appeal-president-proof
https://newscentral24x7.com/lt-general-ml-naidu-ani-letter-to-president-lies/
I would be grateful if you read it to the end, including the brief note on ANI's National Security Editor and his public political stance. We believe that ANI has acted at the behest of India's ruling party to manipulate quotes and defame our honourable intentions. In our opinion, ANI's conduct tantamounts to being perfidious with a view to influence the ongoing elections, in India, in a biased manner.
In order for us to plan our further action, could you please inform us as to:
1) How Thomson Reuters evaluates the editorial practices of its strategic partners, to the end of assuring journalistic balance and editorial quality?
2) Whether Thomson Reuters evaluated or examined the practices, political affiliations, and reputation of ANI prior to expanding its strategic partnership in June 2018?
3) Regarding the above, if so, what was Thomson Reuters' finding about ANI? If not, on what basis does Reuters evaluate the quality and validity of editorial material received from its partners?
4) Whether Thomson Reuters believes that ANI's motivated misreporting of our genuine and Constitutional appeal meets its own standards for editorial propriety. It is upto Thomson Reuters to evaluate whether such conduct by an investee company meets your mission statement of "....we do business according to the highest standards of ethical and responsible conduct."
Thomson Reuters commands respect and trust the world over, and in recognition of this, we hope for a reply addressing our concerns.
Yours Sincerely
Maj Priyadarshi Chowdhury, SC (Retd)
**********************************************************************