Hours after BJP candidate Arjun singh and his son Pawan were declared winners from Barrackpore lok sabha seat and Bhatpara bypoll elections respectively, violent uproar around the neighborhood of Naihati, a municipality of North 24 Parganas district of West Bengal, are being reported by residents.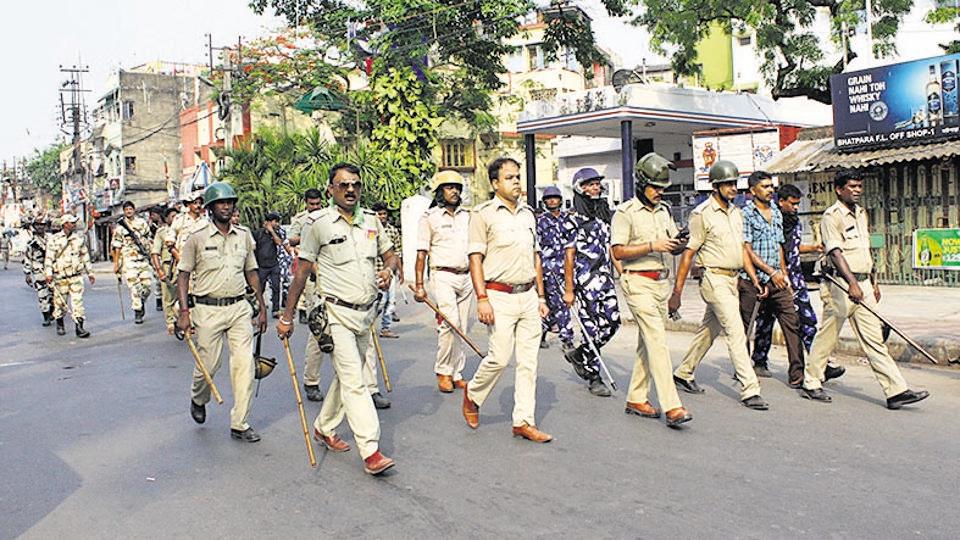 A longtime resident and eyewitness said "Since early morning, on May 24th, a crowd had gathered around the neighborhood, playing loud Bhojpuri music. The crowd started increasing in strength and they surrounded the place completely and started breaking the party offices of TMC, trying to get over the clubs in our locality, burning bicycles and motorbikes. Our window panes were crushed as we experienced this in the midst of the horrific crowd and at least 16-17 rallies chanting 'Jai Shree Ram'. We heard bombings as well, somewhere near the municipality."
As the horror show continued, eyewitnesses say that the police were mere bystanders and did not take any action until much later in the evening. By that time, there had only been rumors of section 144 being imposed, but nothing happened.
The residents have allegedly blamed the RSS and BJP workers for instilling this sense of fear and unabashed power display.
State BJP president Dilip Ghosh, however, blamed the Trinamool Congress for the violence and said that his party would follow the "tit for tat" policy to counter it