Goons presumably affiliated to right wing students' organisation ABVP, attacked former JNUSU president Mohit K. Pandey along with few others in JNU last night.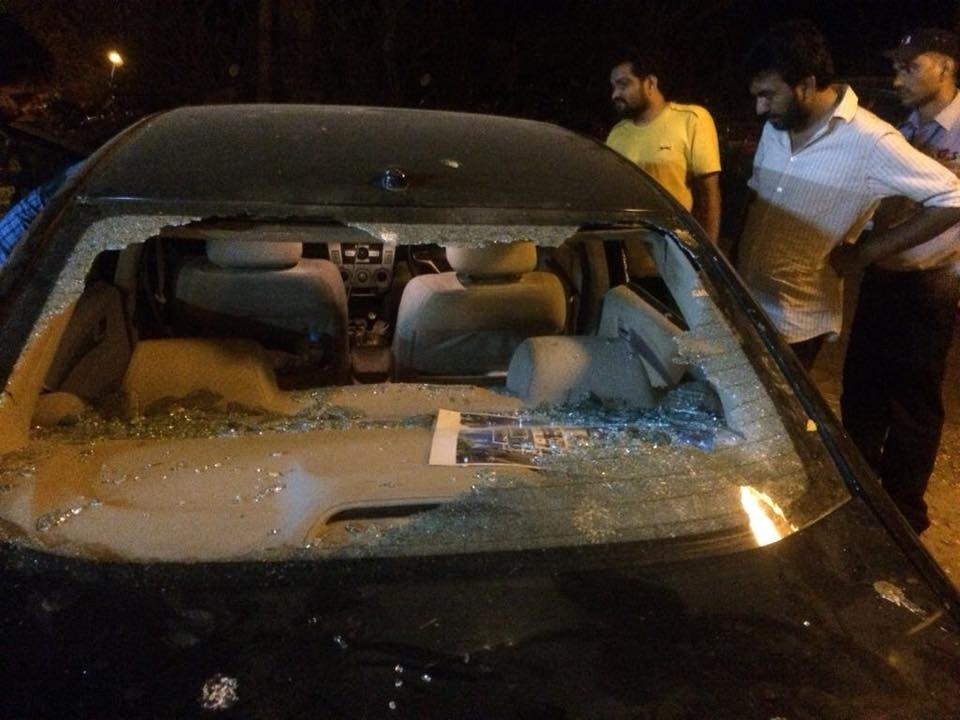 Vivekananda Vichar Manch, an organisation 
being said to be a "proxy of ABVP
", organised the screening of a film on 'Love Jihad' yesterday. The JNUSU gave a call for protests with the message, "
They will not tell us whom to love
" in a bid to counter the patriarchal and Islamophobic conceptualization behind the supposed phenomenon of Love Jihad. Students say that neither was it a call for censorship nor of disruption and that they just wanted to register their discomfort through this. However, soon after people from ABVP allegedly unleashed a violent attack on students and an especially gruesome one on former JNUSU president and students' leader, 
Mohit Pandey
.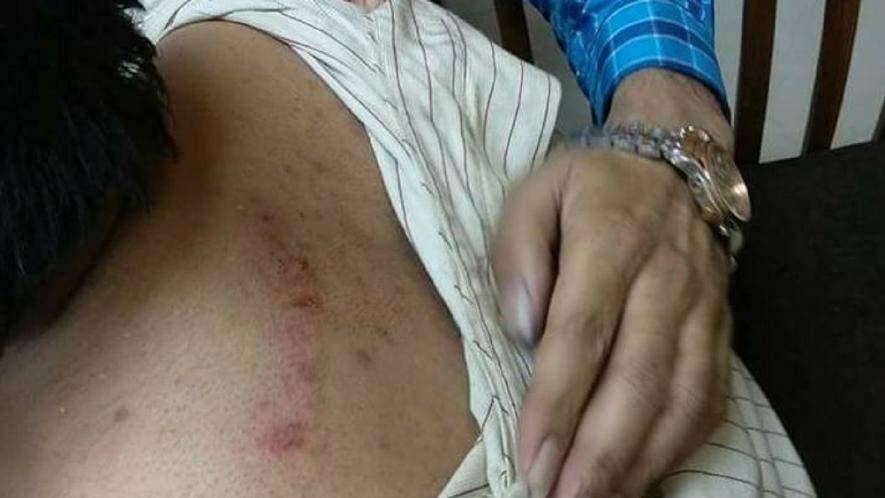 As per accounts by students, Pandey was surrounded by several ABVP goons and then subsequently attacked. Further, as he tried to get into a car of one of his friends parked nearby, the hooligans surrounded the car as well, broke the glass panes and tried to drag him out. Mohit somehow escaped the attack. Students say that the intensity of attack was tantamount to "a murderous attack" Mohit himself 
recorded his testimony
 on the attack as follows:
"This was almost a lynching situation where 50 were throwing stones on us and were trying to attack us by broken glasses, belts and sticks. ABVP member Saurabh Sharma led the Mob and Goondas like Venkat Chaubey, Shivam Chaurasia, Aishwarya Pratap Singh, Vikrant, Ashutosh provokes them. I was nearly saved."
He added that an outsider Saurabh broke the car's glass by his hand and then he took glass tried to attack him as the groups continued to hurl big stones on them from behind. Later as he went and took shelter in Transit house "to pacify the violent attitude of ABVP goons, they came in Teacher's flat and abused everybody. Guards were trying to save us and ABVP was pushing guards."
Student leader 
Umar Khalid noted in his account
, "As I was stepping out of JNU main gate, I saw media persons of one of the Godi media channels standing there and doing a shoot." He said that he will not be surprised that the media will now turn it around and say that it was ABVP that was attacked, and JNU students are against freedom of expression. He added, "ABVP is already circulating pictures of a bloodied hand of someone as 'evidence' of attack on them by leftist students. The reality is this is the same guy who broke the glasses of the car, in which Mohit sat down while trying to escape their attack, and his hand was injured when he broke the window pane to attack Mohit"
Another student Amir Malik who narrowly escaped the attack, noted 
in his facebook account that the attack was a planned one.
 He alleged that the attackers firstly gathered from T-point to Tapti and hunted for students activists with "the intention to kill".
He further said, "They, while, I was coming from Tapti towards North gate these goons CHASED me Near T-POINT, but couldn't really CATCH me, otherwise they would have thrashed me like they have beaten-up Mohit, Avinash, Niharika, & many more."
Through his public post, Amir said that "if anything happens to me then their leaders will be held responsible"  
The Students have given a call for protests on April 28, today, at 9 pm.