There is hope, one day, the hatemongers will realise that hatred against those who do not believe in your religion or are different than you, does not take you anywhere. India needs more Gladys Staines so that love blooms everywhere and hatred is defeated.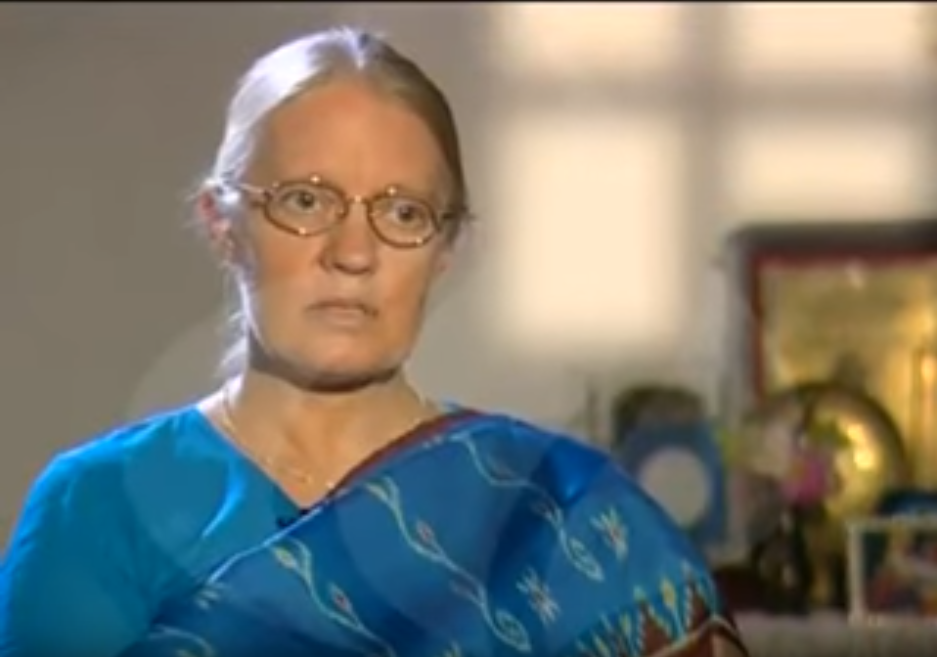 20 years ago, India witnessed a ghastly crime against humanity. The barbaric face of religious hatred was witnessed in Manoharpur village of Keonjhar district of Odisha where an Australian Christian Missionary Graham Staines along with his two children, Phillip, 10 and Timothy, 6 were brutally burnt to death when they were sleeping in their vehicle. A crowd led by the Hindutva terror gang leader Dara Singh surrounded the vehicle and lit it up. There was no chance of their survival. The nation woke up to this tragedy with the then President K R Narayanan condemning it and calling it a dark stain on our democracy.
 
This incident did not happen out of the blue. The situation was created by Hindutva groups blaming the Christians for converting Dalits and tribal in the region. They blamed Graham Staines for engaging in conversion which according to them was creating deep unrest in those regions. Orrisa, those days, was being ruled by the Congress Party and its chief minister J B Patnaik. He had the same dwindling approach which allowed goons to flourish in the first place. Their political manoeuvring around these incidents is what led to their wipeout in the state. But a change in the ruling party did not change the anti-Christian violence and was fully supported by the Hindutva groups while the state failed and the governments at the centre did not bother much either.
 
The current chief minister of the State, another Patnaik, son of former chief minister Biju Patnaik has rarely taken a stand against the Brahmanical terrorism in the state unleashed by the Hindutva groups. The situation in Odisha is same as far as Christians are concerned with the Hindutva groups playing divisive cards and the state government not able to take them head-on. It reflects the growing pattern of Indian state where there is a fight for power among the caste Hindus or the dominant groups at the cost of the minorities particularly Muslims and Christians. The other minorities like Buddhists, Jains, Sikhs are considered to be of Indian origin and hence the Sangh Parivar does not consider them outsiders. Actually, the Sanghis consider these three religions as a part of Hinduism, which reflects in the speech by Amit Shah on the citizenship Bill in Bengal when he said that Hindus, Buddhists, Sikhs don't need to worry about citizenship in India. It clearly means that the current government very categorically takes a religious line on citizenship issues which actually violates the basic preamble of the constitution of India.
 
On January 21, 2011, Supreme Court upheld life sentence for Dara Singh and acquitted 11 others. The tragic part is that there is no way to penalise a crowd. India has not yet provided a law which can penalise lynching or mass killings. We have no such law.
 
The point is that Graham Staines was a Christian missionary who came to Odisha in 1965 and fell in love with it. Like any other missionary, who devotes his life for the mission of Christianity or the God he believes in, Staines work for leprosy patients was appreciated by the government of India in 2005 when he was awarded the Padma Shri. There is no doubt that he was a part of an evangelical group but then the right to practice and promote religion are also a part of international laws and acknowledged by our constitution. People should be given a fair choice to choose their faith after attaining maturity or 18 years of age. Graham Staines was not spreading hatred. His wife mentioned that he was not into conversion but his motivation was to serve the leprosy patients as Mother Teresa did. Many people do such charities to satisfy their spiritual needs.
 
If the Hindutva organisations were upset with his missionary work, they could have approached the government, filed a case and taken a legal path but that is now how Hindutva hatred and terror works in India. With media and state apparatus, they plant narratives, cook stories and engage in physical intimidation when required, as they know that nothing would happen to them. The upper caste parties normally allow such things to happen and Brahmanical bureaucracy and crony media always justify such acts.
 
The most important part of this entire story is the response of Gladys Staines, wife of Graham Staines. When we were suffering in hatred, her love won. In this tragedy of the highest order when she lost her husband and two innocent children to the hands of barbarians where anyone can turn into a hatemonger, Gladys remained a replica of Christian values of love and forgiveness. Whether this came from her religiosity, spiritualism or something else, it is remarkable, to say the least. I have not seen such gestures from Indians. There are other examples like Sonia Gandhi and even Priyanka who forgave the killers of Rajiv Gandhi. Hate doesn't solve anything.
 
Hate only creates more hate and kills all of us. Hindutva's aggressive posturing and the way the leaders are propagating hatred will not yield any result for them. Ultimately, hatred will never win. Love conquers all. India remains ashamed of such barbaric killings and as an Indian, we should salute the courage and conviction shown by Gladys Staines. She has dedicated her life to people and we hope she will continue to have faith in humanity. There is hope, one day, the hatemongers will realise that hatred against those who do not believe in your religion or are different than you, does not take you anywhere. India needs more Gladys Staines so that love blooms everywhere and hatred is defeated.