First Published on: January 23, 2016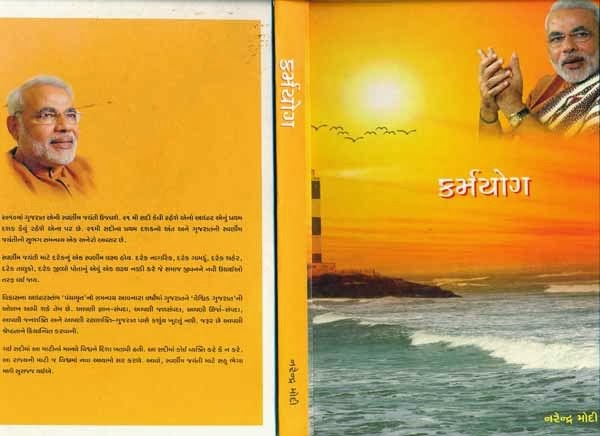 Senior journalist Rajiv Shah first broke the story in November 2007. A just published book by then Gujarat chief minister, Narendra Modi, "Karmayog", created a storm. They contained some lectures by Modi to bureaucrats at the annual bureaucratic conclave called the
Chintan Shibir(s)
What Rajiv Shah of the
Times of India
found worth reporting was contained on pages 48 and 49 of the book. Modi qualifies the Valmikis' centuries-old caste-based vocation – of cleaning up others' filth, including toilets – as an "experience in spirituality"! Modi says in the book, "I do not believe that they have been doing this job just to sustain their livelihood. Had this been so, they would not have continued with this type of job generation after generation." He adds, "At some point of time, somebody must have got the enlightenment that it is their (Valmikis') duty to work for the happiness of the entire society and the Gods; that they have to do this job bestowed upon them by Gods; and that this job of cleaning up should continue as an internal spiritual activity for centuries. This should have continued generation after generation. It is impossible to believe that their ancestors did not have the choice of adopting any other work or business."
In another blog that the senior journalist wrote five years later (
http://blogs.timesofindia.indiatimes.com/true-lies/modi-s-spiritual-potion-to-woo-karmayogis/
), on December 1, 2012 he recounted his experience of telling this tale.
Five thousand copies of the books had been printed in 2007, but it wasn't distributed because of the electoral code of conduct. A top public sector undertaking, according to the report by Shah, the Gujarat State Petroleum Corporation, was roped in to fund the book. When its translation was published in Tamil Nadu, Dalits groups had burnt effigies of the then chief minister expressing their outrage at his views. The issue had also been raised by member of parliament (MP) from Gujarat, Pravin Rashtrapal in the Rajya Sabha.
References:
1. India: Silencing Caste, Sanitising Oppression - Understanding 'Swachh Bharat Abhiyan' 
http://www.sacw.net/article9734.html
2. On Modi's Social Engineering
  http
://www.countercurrents.org/gatade010313.htm
3. Know Your NaMo: Like 'Father', like 'Son' ?
http://www.mainstreamweekly.net/article4886.html
4. Swach Bharat Abhiyan: Too Many Erasures - I 
http://www.kashmirtimes.in/newsdet.aspx?q=37132