Women, across the world, face misogynist abuse in online spaces forcing many to self-censor or stay silent.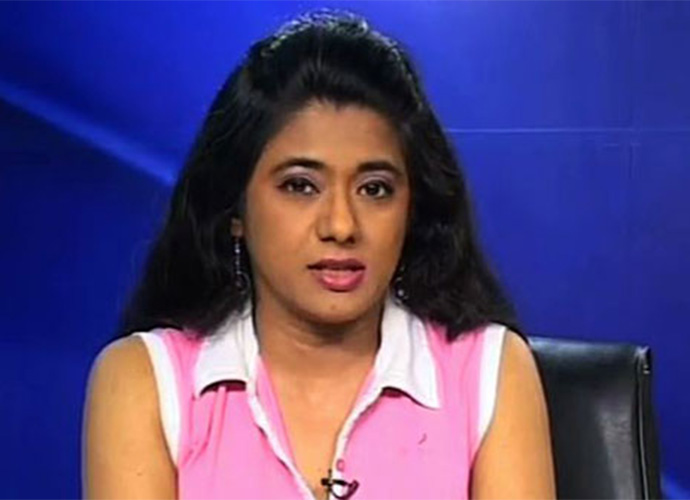 Anna M Vetticad. Photo credit: Firstpost
The Network of Women in Media, India (NWMI) strongly condemns the online sexual abuse of film critic Anna M Vetticad and of other women, notably journalists, online.  
Vetticad has been facing abuse on social media sites, seemingly coordinated, since her review of the Akshay Kumar-starrer 'Toilet - Ek Prem Katha'.
Vetticad, like other women journalists, has documented this abuse on her Twitter handle, noting that this is hardly the first time this has happened to her. Women, across the world, face misogynist abuse in online spaces forcing many to self-censor or stay silent. This abuse is only magnified in the cases of women journalists, such as Vetticad, who are subjected to online violence simply for doing their jobs, leave alone voicing opinions.  
In recent times, two NWMI members have faced online abuse, namely
Dhanya Rajendran
, editor of
The Newsminute
, and senior independent journalist Kavitha Muralidharan. Vetticad has painstakingly documented the abuse against her, highlighting that much of it appears to stem from certain sections of the political spectrum. In Rajendran's case the abuse was spearheaded by fans of a Tamil actor.
The NWMI unequivocally denounces such online violence against women journalists, and calls for a greater tolerance for divergent views on social media. It also urges politicians, actors and other influencers to call out such behavior, especially from among their followers and make it clear that such actions will not be condoned.  
Social media sites must go further in proactively acting against abuse without putting victims of such abuse in the position of having to both suffer abuse as well having ensure appropriate action is taken against it. Twitter and Facebook have a long way in making their sites safe for women.   
The NWMI demands that:  
Twitter and Facebook  be more sensitive to online ambush, specifically of women and institute more robust mechanisms to combat online abuse in regional languages. 
• Film actors, politicians with mass following should speak out in public against such abuse. 
• The Editors' Guild of India and Press Council of India must take suo moto notice of such online harassment of women journalists and editors and come out strongly in their support.