Muzaffarnagar: Bringing his divisive agenda to the fore, Uttar Pradesh Chief Minister Yogi Adityanath accused the Bahujan Samaj Party (BSP) chief Mayawati of insulting the dalits and their leaders Dr. Ambedkar and Kanshi Ram by appealing to the Muslims to vote for BSP.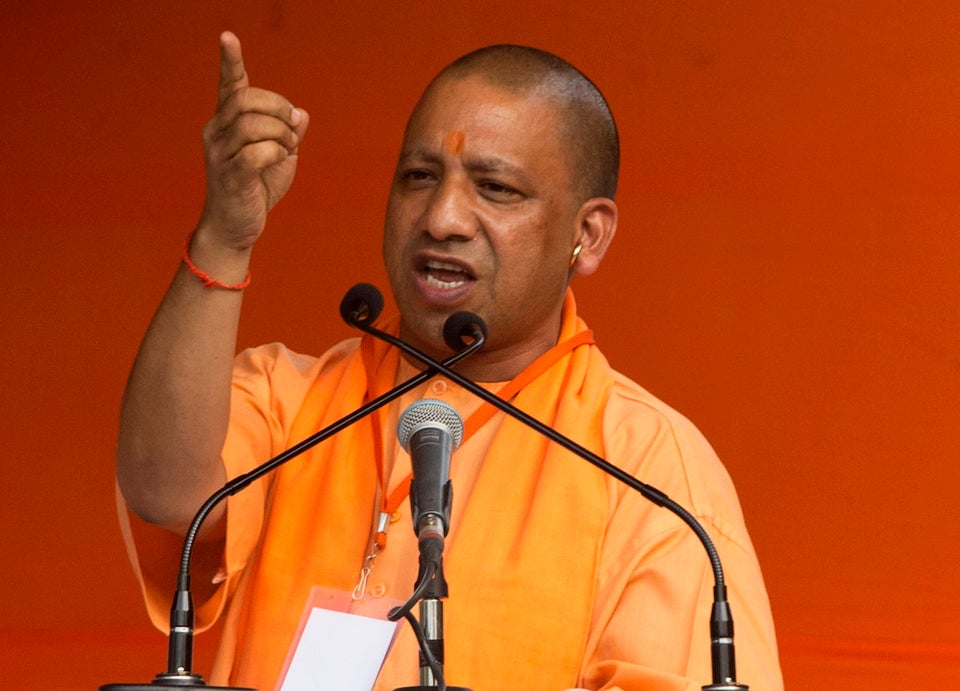 Image Courtesy : huffingtonpost
He said, "Nothing could be more insulting to Kanshi Ram and Dr. Ambedkar than these statements made by Mayawati." This was in response to Mayawati's statement in a public rally at Deoband where she appealed to the Muslims to vote for the grand-alliance instead of the Congress. It should be noted that this isn't the first time that the UP CM has indulged in divisive politics; he has passed comments directly attacking and demeaning the minorities in the past as well. (
Controversial comments
)
In towns and villages across India, Dalits and Muslims often live close by and are united by years of official neglect and exploitation. The coming together of these communities is often a shot in the arm for any candidate. Facing the probability of defeat, it seems like the BJP is now trying to divide the Dalits by any means possible. By using communal discourse, Yogi Adityanath is perhaps hoping for a consolidation of 'Hindu' votes. But often, the discrimination faced by the Dalits comes from caste Hindus rather than their Muslim neighbours. Dr. Ambedkar and Kanshi Ram were two eminent personalities who fought for a secular, just and an equal India. Using their names to target the opposition is not only to divide two of the most oppressed communities on religious grounds but also insulting to two respected leaders in our political history.