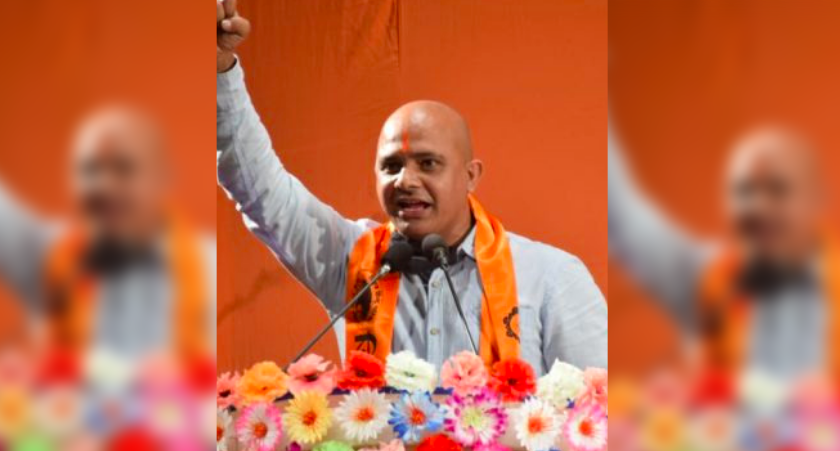 A video of an open threat to Hindus who want to go to church for Christmas has gone viral on social media. The threat was issued by one Mithu Nath, general secretary of Bajrang Dal's Cachar district unit. In the video Nath can be heard speaking in Assamese and was addressing members at a gathering in Silchar at the time.
Deccan Herald translated his speech as follows: "They are shutting down our temples. But our Hindus would still go to the churches and have fun on Christmas Day. This will not be allowed this time. We will beat up those still visiting the churches. Our members will ensure this."
According to media reports, Nath also added, "If we do so (assault Hindus) I know the headlines in newspapers the next day – "Gunda Dal" has vandalised Oriental school… but that is not our priority. We will not allow Hindus in programmes during Christmas when they are locking gates of temples in Shillong."
Oriental School at Ambikapatty near Silchar is where people from different religious backgrounds gather every year to celebrate Christmas. Nath was reportedly upset at the alleged closure of a Ramkrishna Mission temple on Quinton Road in Shillong by the Khasi Students Union (KSU), a student group in Meghalaya.
However, temple authorities denied this and told DH that only a "computer center" at the location was shut down due to some misunderstanding. A district official further clarified that the cultural center at the location was not "locked" as claimed by Nath. It was shut due to a public holiday, reported News 18.
Never-the-less the threat is chilling, not just for the impunity with which it was delivered publicly, but also because of the Bajrang Dal's history of involvement in anti-Christian violence such as the Kandhamal riots and the murder of Graham Staines and his two minor sons in Odisha.
Related:
Tribal Christian families attacked in Chhattisgarh!
157 attacks on christians in 3rd quarter of 2020: Persecution Relief