Just days ahead of the publication of the National Register of Citizens (NRC) in Assam, Chief Minister Sarbananda Sonowal has appealed to people not to panic in case their names are not included in the list. Sonowal has also requested people to maintain peace and stay calm on August 31, the day of publication of the NRC.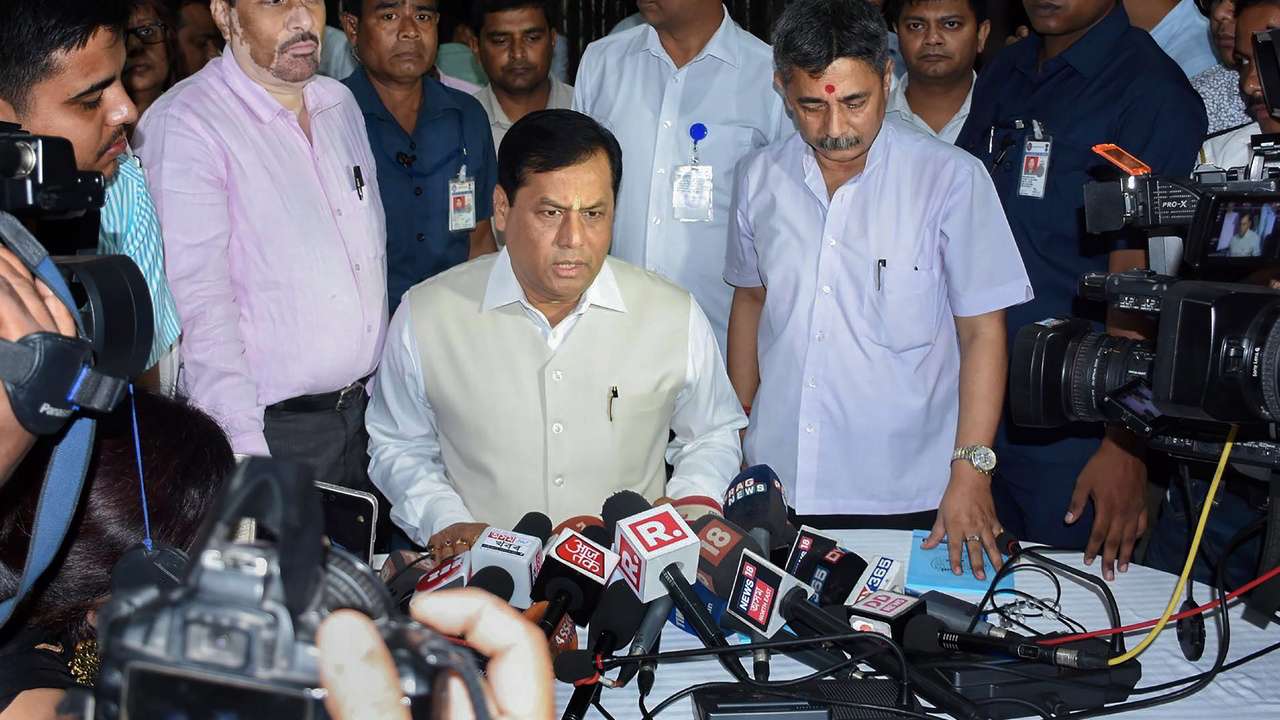 Image Courtesy: DNA
Speaking to media persons on the sidelines of a meeting with top officials of the state administration and police Sonowal reiterated his commitment to publishing an error-free NRC in compliance with all Supreme Court guidelines. "We have been extending cooperation in the whole process with due respect to the Supreme Court," he told The Week.
Sonowal's words reassuring people come shortly after a Ministry of Home Affairs (MHA) statement that extended the deadline for people to appeal against their exclusion. "As it may not be possible for all those excluded from final NRC to file the appeal within the prescribed time, MHA will amend the rules to increase the present time limit of filing of appeals in FTs from 60 days to 120 days regarding exclusion from final NRC.
The Citizenship (Registration of Citizens and Issue of National Identity Cards) Rules, 2003 are also being amended accordingly," said the statement.
Meanwhile, in the run up to the publication of the NRC, Sonowal held a meeting with the top brass of the police force including the Director General of Police (DGP) Kuladhar Saikia, various Superintendents and Commissioners as well as District Collectors, to discuss administrative and security measures for August 31. Sonowal also instructed them to take strict action against those spreading misinformation or making communal comments against the NRC. Police are also going to keep an eye on social media and will take action against those who use it to instigate untoward incidents.