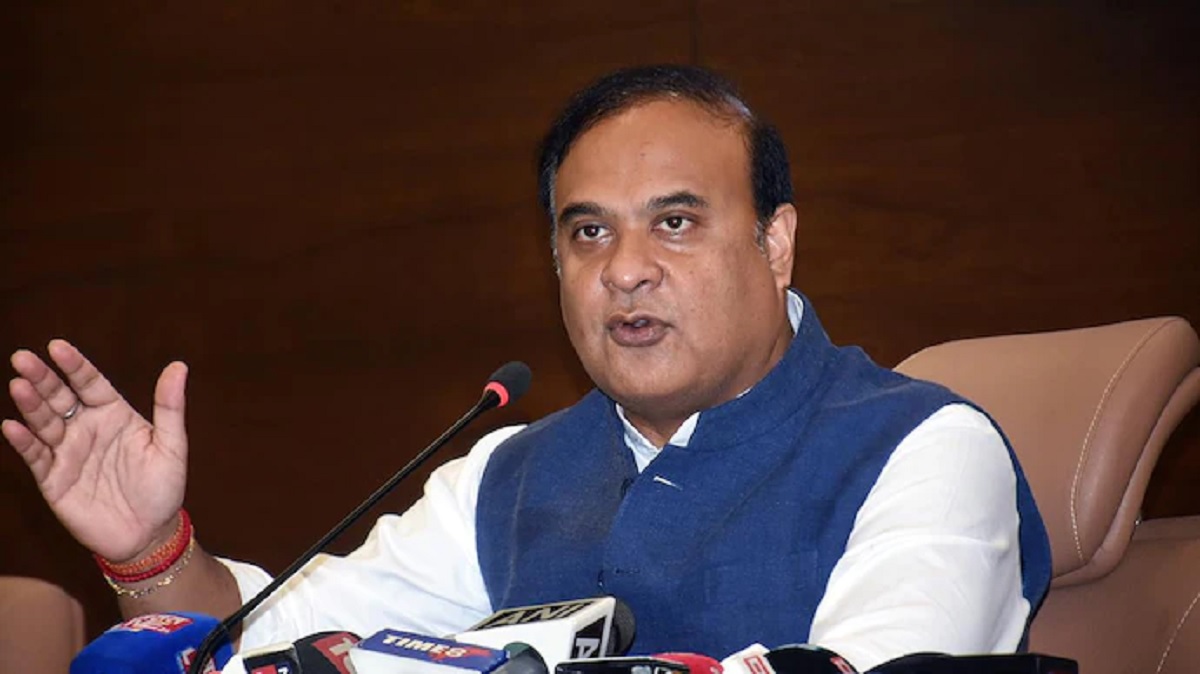 On November 14, 2022, Assam CM Himanta Biswa Sarma ceremonially launched Mission Basundhara 2.0, a flagship scheme of government to redress all kinds of land issues. This scheme is one under which eight land-related services would be provided to people in the digital mode. In an announcement made earlier, Himanta Biswa Sarma had appealed to the people of the state who have land issues to settle to apply under Mission Basundhara 2.0.
The new services under the Mission are settlement of government khas and ceiling surplus land, conferring ownership rights to occupancy tenants, settlement of transferred annual patta land, settlement of village grazing reserve and professional grazing reserve, settlement of land for indigenous special cultivators, settlement of hereditary land of tribal communities, composite land transfer service and online payment of land revenue.
He had also highlighted that during the first phase of Mission Basundhara, which was launched in October, 2021 and continued till May, 2022, nearly 600,000 applicants had availed the benefits. Meanwhile land revenue collection would soon become online for all over the Assam. While this could have been an effort towards ensuring that everyone gets their right, the CM announced that under this scheme, the "encroachers" will not be entertained.
Video link from HBS official Facebook live is as follows: https://fb.watch/gPIGrrNWQY/?mibextid=iujhyo
From his speech, we have extracted and translated a certain portion (2 minutes 27 seconds) from 40 Minutes 03 seconds to 42 Minutes 30.
In his speech, Himanta said, "Indigenous people will get land rights and for that they should have resided in the land for three generations. The new mission will not encourage encroachers and anyone encouraging the same will be dealt with according to law."
Defining an Assamese village, Himanta Biswa Sarma warned some Circle Office of giving Land Patta, "I am intentionally saying this for two, three circle officers that we should be smart but not over smart, such as going to Gorukhuti to provide Patta."
He added, "We will only provide to original inhabitants of the village, irrespective of any caste or community." He later give the definition of the original inhabited village as "Assamese, Manipuri, a Bengali from Varak Valley could be original inhabitants and,as per the definition in the Forest Land, that individual has to be here for three generations."
Finally, he also announced that "provide the patta to the village where three generations have been living."
Now the question that arises is that who are these indigenous people of Assam that Himanta is referring to? Additionally, who are the "encroachers" that will be left out of this scheme? Has the CM considered those millions of people are displaced every year due to floods in Assam? In which category will they fit?
Furthermore, what will happen about the patta to the Bengali speaking people of the Brahmaputra valley? Specially Bengali speaking Muslim those who live in Char areas. As can be deduced from his speech, the politics of discrimination is out in the open.
In his speech, Biswa again warned that, "Provide the Patta to the village where three generations have been living, but do notmake the mistake of providing it to these so called encroachers."
Through his speech, he has made it very clear that mission Basundhara 2 will not provide any land to "encroachers" never mind how self limiting the definition is. He further directed the District Commissioner to specifying the district. He has said "All District Commissioners should make it crystal clear that this Basundhara 2 will not encourage any organised encroachment."
Continuing with his speech, he further threatened that, "If anybody goes beyond the decision of the government or 'over stepping' it, they will face strong action accordance to law. DC Dhubri, DC Goalpara, DC Barpeta, DC Nagaon, DC Morigaon please be sure, this will not give any legitimacy to any encroachers." The CM later categorically made it a point to pronounce the names of the other districts.
In response to this speech by Biswa, Abdul Khaleque, Congress leader from Assam and the member of parliament of Barpeta Lok sabha constituency, reacted on twitter, "When a Chief Minister doesn't want to be the Chief Minister of each and every person of the state irrespective of their caste, creed, race,religion and language, that state can't prosper .
He further wrote, "মই নাজানো ভগৱানে কেতিয়া আমাৰ মুখ্যমন্ত্ৰী@himantabiswa মহোদয়ক সুমতি দিব?" (I don't know when will God give good sense to our Chief Minister @himantabiswa sir?)
Here is the link of twitter: https://twitter.com/MPAbdulKhaleque/status/1592381231257505792?t=GXHuhaCl7gKWhjDPzRr50w&s=19
When a Chief Minister doesn't want to become Chief Minister of each and every person of the state irrespective of caste, creed , race religion and language that state can't prosper . মই নাজানো
ভগৱানে কেতিয়া আমাৰ মুখ্যমন্ত্ৰী @himantabiswa মহোদয়ক সুমতি দিব ?

— Abdul Khaleque (@MPAbdulKhaleque) November 15, 2022
Previous incidents supporting hate:
In this incident, a newly established Miya Museum, set up in the Goalpara district of Assam was inaugurated on October 23. On October 25, the Miya Museum was sealed just day after the inauguration. Two leaders of the community, including the person who set up the museum, were also detained. These developments on October 25 were, predictably, preceded by a string of hate speeches made targeting Bengali Muslims and their culture. The first such, was made by controversial former MLA of the ruling Bharatiya Janata Party (BJP) Shiladitya Dev and then followed by another made by the chief minister, Hemanta Biswas Sarma himself.
Assam's chief minister Himanta Biswa Sarma stood behind Dev, and also added fuel to the fire. He said, "I don't know what kind of Museum it is, there is nothing new except the lungi (loin cloth). All the others like plough or fish hunting tools are being used in Assam for centuries. They have to face the law as they took (snatched) these things from the Assamese people and put them up in 'their' Museum, if they want to keep these items there, then they have to produce a valid inscription."
Addressing intellectuals from Assam at a press conference on the issue, Sarma said: "Now is the time for Assamese intellectuals to think. When I (earlier) criticised Miya poetry they called me communal. Now there is miya poem, miya school, miya museum." He took on the very idea if a Miya Museum and said, "I was saying about these threads earlier. They have to answer to this government about the things they have preserved because they took the Gamosa (gancha) from Deshi people. After the holidays action will take place."
(https://fb.watch/goF52rMJwS/; 5.30 p.m. to 6 p.m., October 25)
Sarma also spoke about three important tasks, he stated, "Number one, They have to give historical data that plough is only used by the Miyas. Second part is from where have they got the money for this museum, they must reveal details to the police and police will investigate. Thirdly, intellectuals should now address this issue, I only faced flak earlier."
He further commented on the items on display at the Museum, "I understand the lungi is their original contribution but all others like fish hunting tools, we have already preserved those as part of Brahmaputra Heritage. Now they have to answer which one is their original symbol of representation? " He also alleged, "Deshi people saying that their Gamosa has been stolen from them and 'claimed' by Miya Muslims there."
He lastly spoke about the contentious issue of demography, that is "Muslim-majority districts! "You have already known about eight districts and their condition. If someone place something on their homes, how many houses can the government evict? So there should be a cultural, political protest against this attitude."
He ended his exhortation with suggestions for the wider Assamese Community, "Moreover, the Assamese community should think about the resistance to these tendencies; in the coming days we may face more such challenges. If you see the voter list of Barpeta district some 50 years ago, you will find out that there were historic places in almost all villages by name but everything has 'disappeared' now. I have spoken about the Barpeta Satra too, but many 'Assamese intellectuals' have criticised me. They (Miya Muslims) are holding 1/3 of all lands in Assam, the government can demolish one house but how many more can we do. There should be a spontaneous resistance from the people."
In early 2021, as the State approaches the Assembly polls, Hemant Biswa Sarma had said that the Bhartiya Janta Party (BJP) does not need votes from the Bengali origin Muslim community in Assam to win the elections, and accused them of "openly challenging Assamese culture, language and the composite Indian culture", as reported by the Indian Express
Related:
Political functionaries spew hate against minority: Assam
Don't need Miya Muslim vote: Himanta Biswa Sarma
Multiple FIRs against BJP MLA Shiladitya Dev's Hate Speech: Assam
CJP moves NCM against Shiladitya Dev for targeting the 'Miya Muslim' community of Assam