In yet another example of the regime's callous appathy, notices are being served by Foreigners' Tribunals to flood-affected people in Assam to prove their citizenship. Our on-ground teams have found that such notices have been served in Jaraguri and Jamdoha village, that fall under Manikpur police station in Bongaigaon district.
"I've been working as a daily-wage worker since our agricultural land was inundated due to flooding. The Aie river washed away our home and now my family lives on the street," says a crest-fallen Purna Arjya, who was served notice along with Nipen Arjya, Ramen Chandra Arjya and Bipin Arjya. All of them hail from economically weak backgrounds and are Bengali Hindus belonging to Scheduled Castes. All of them live in the same shanty-town comprising makeshift huts alongside the road.
"I have six mouths to feed, so I also make and sell bamboo baskets," says Purna. Still in shock over the FT notice served upon his family he says, "This is a terrible injustice! First the flood, now the government!" He too appealed to CJP for help and we have now taken up his case.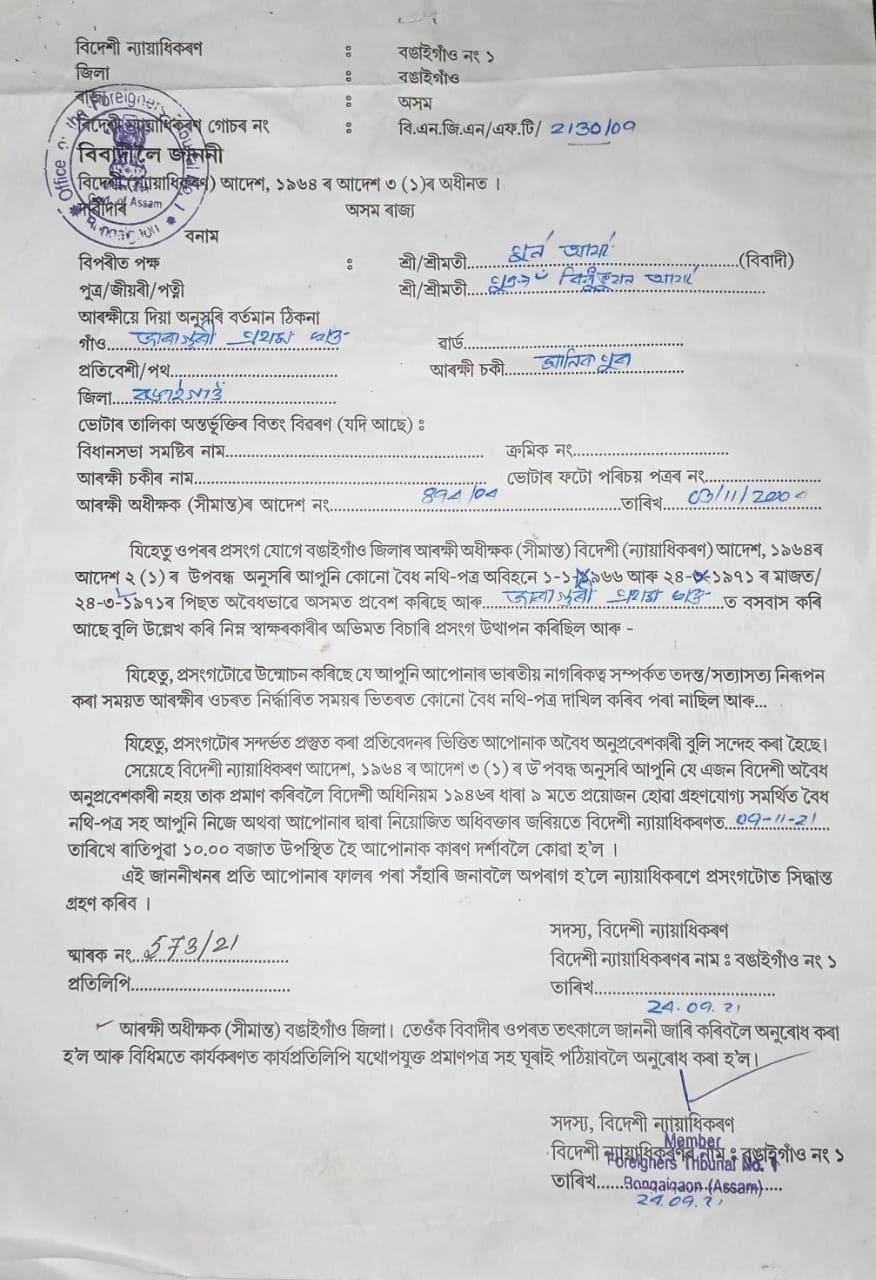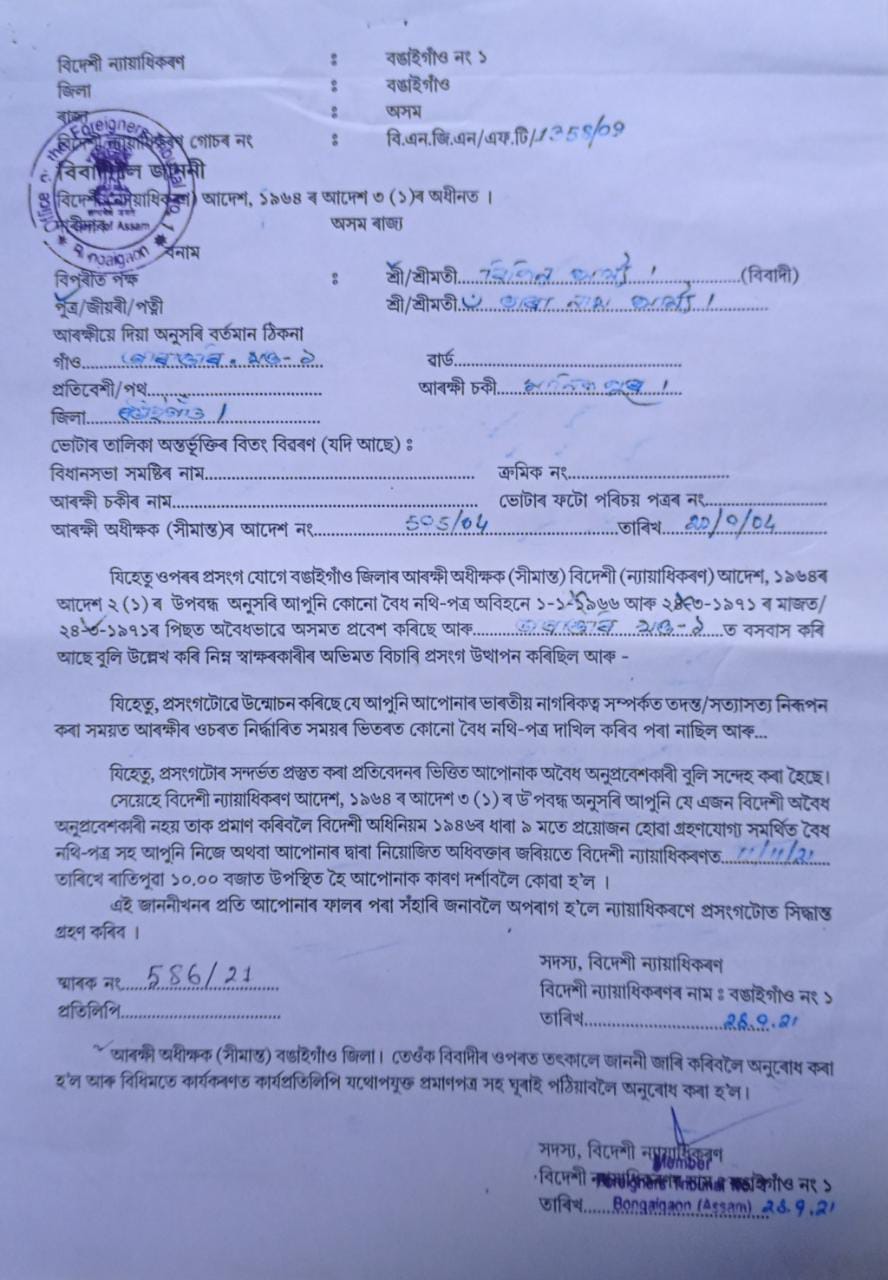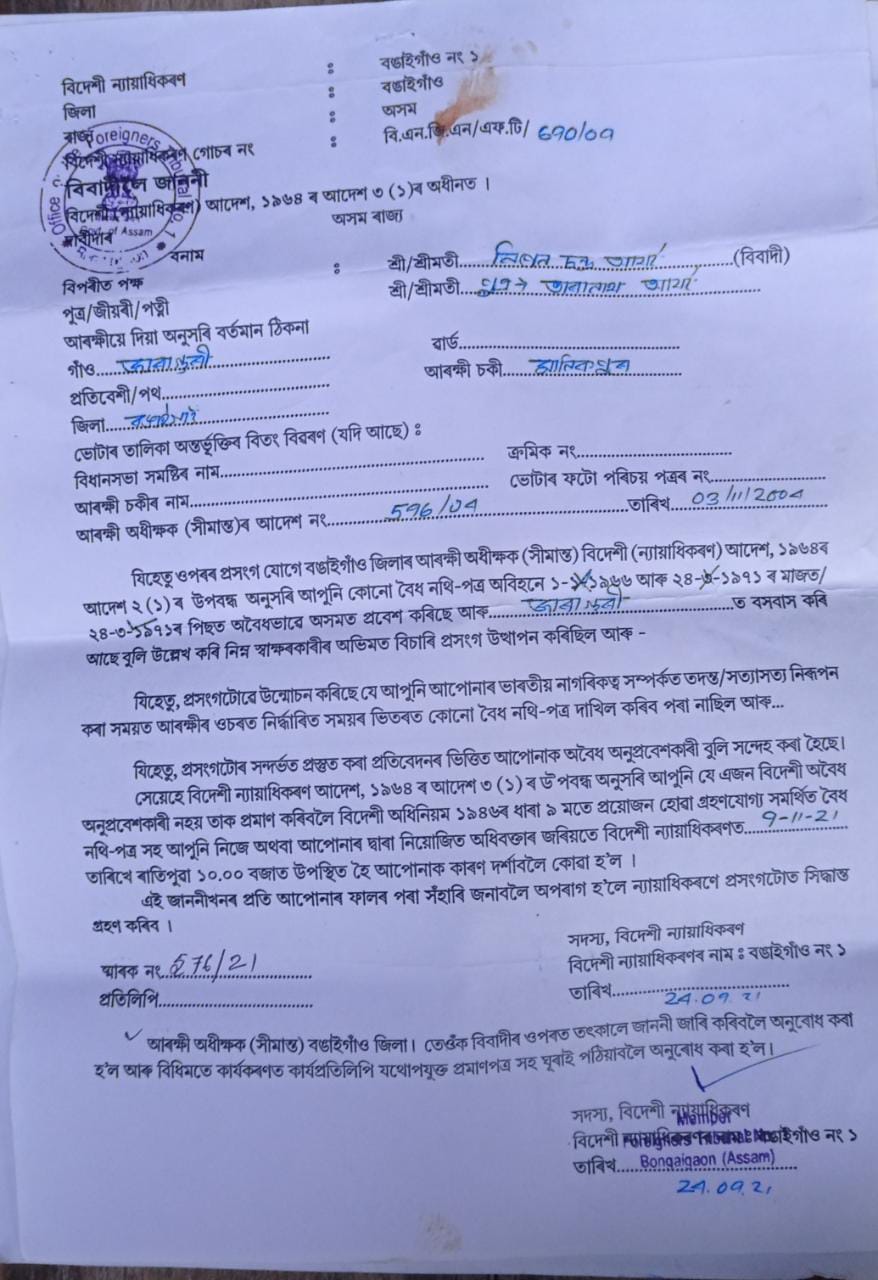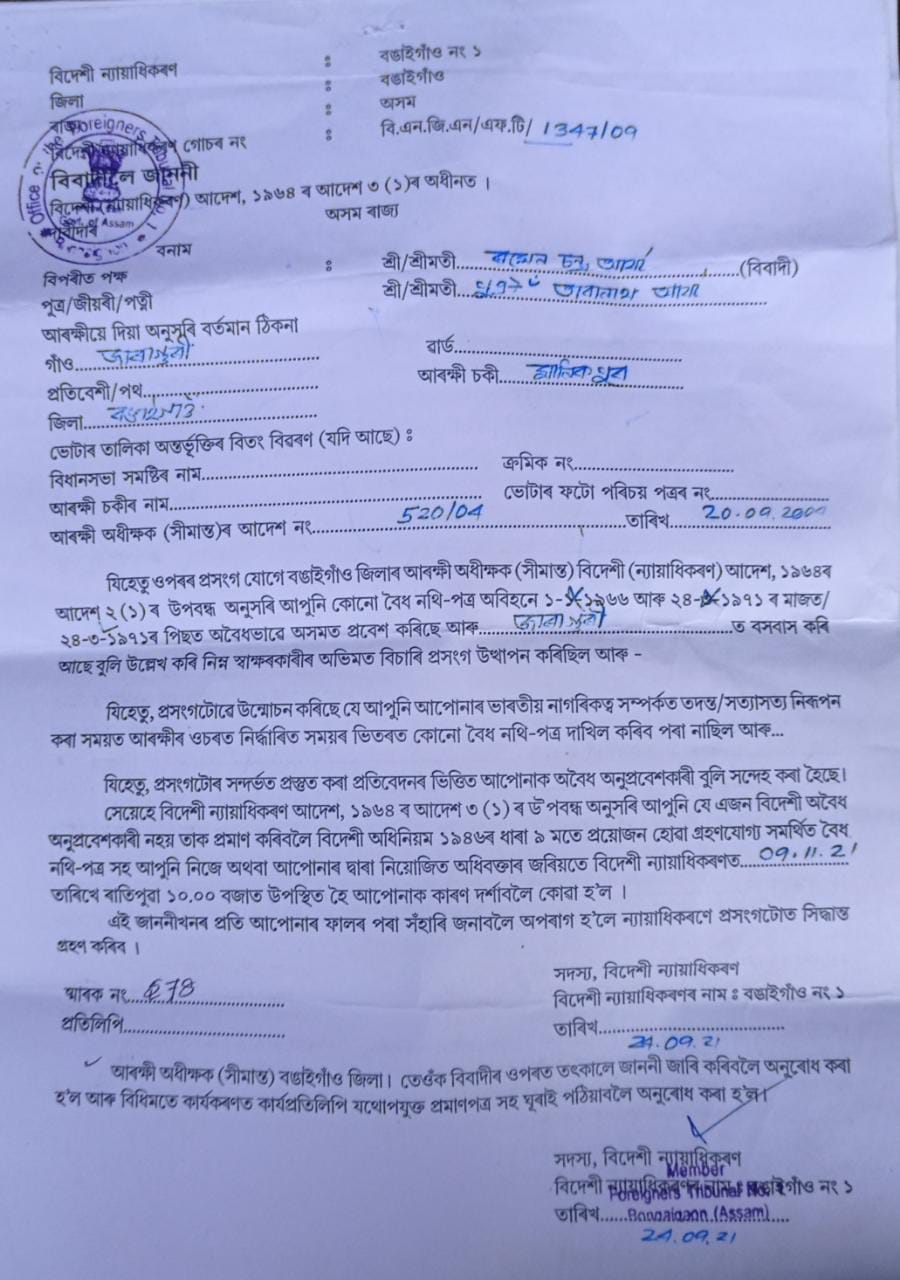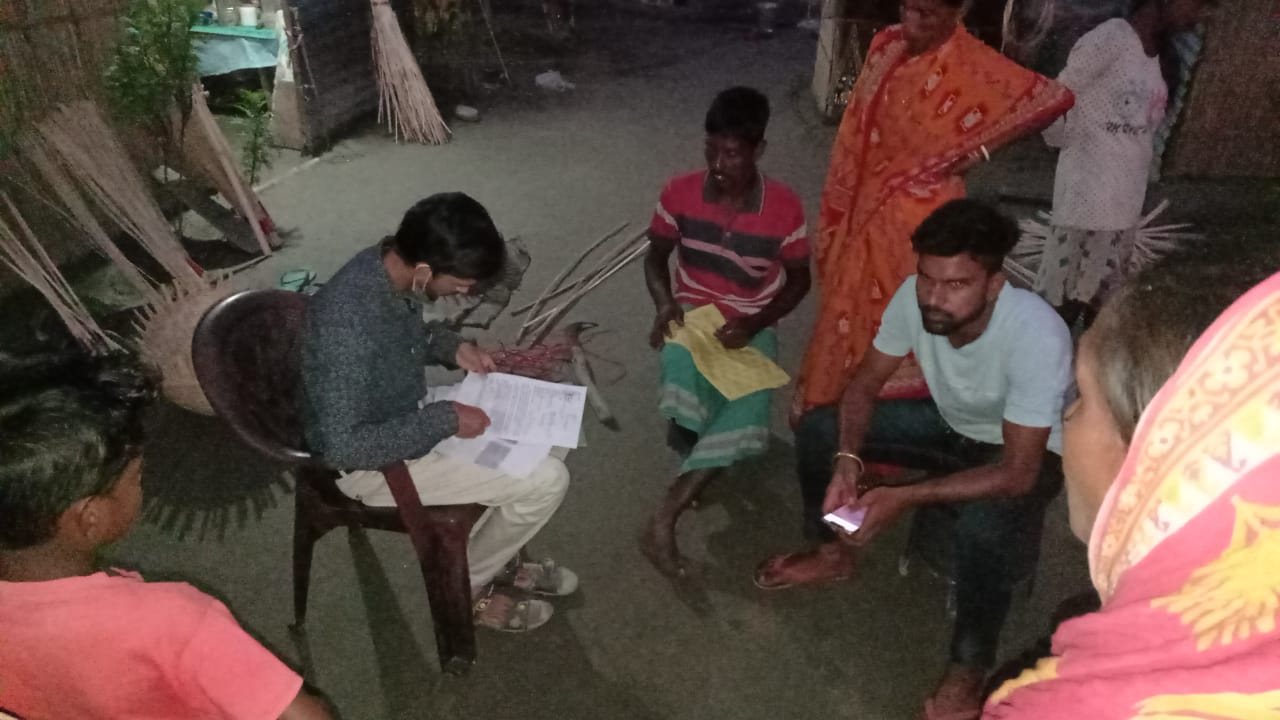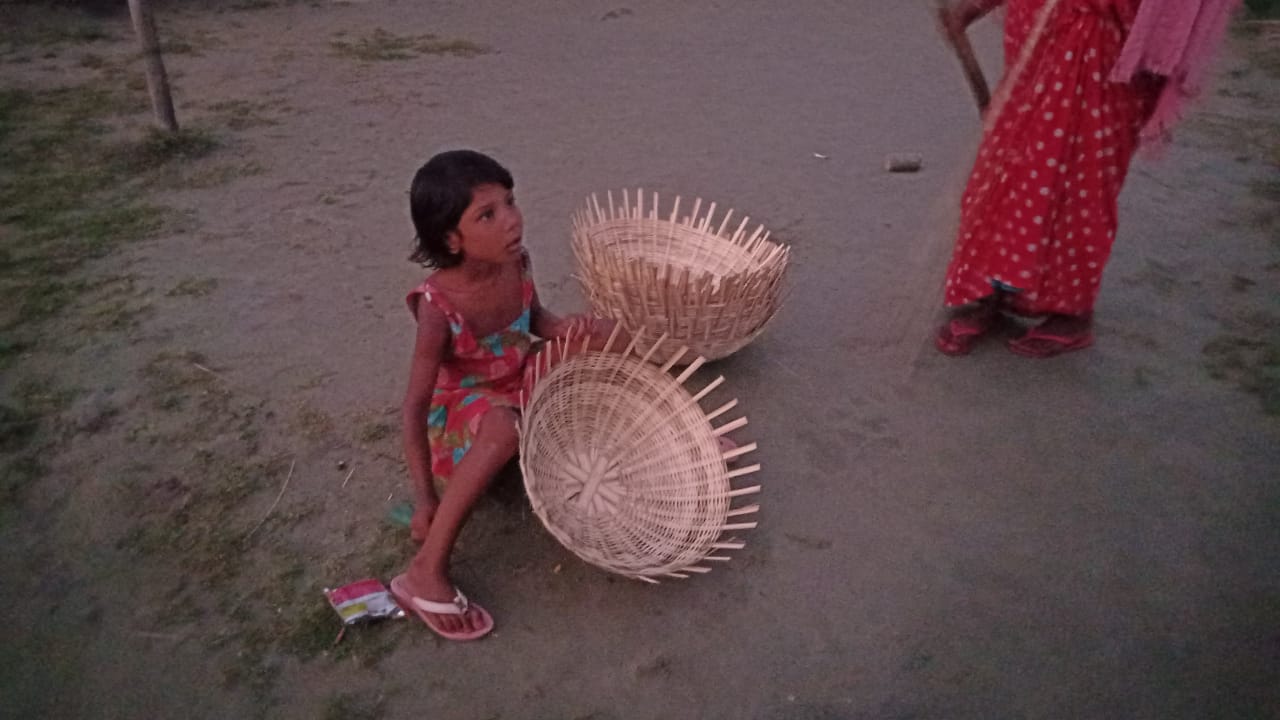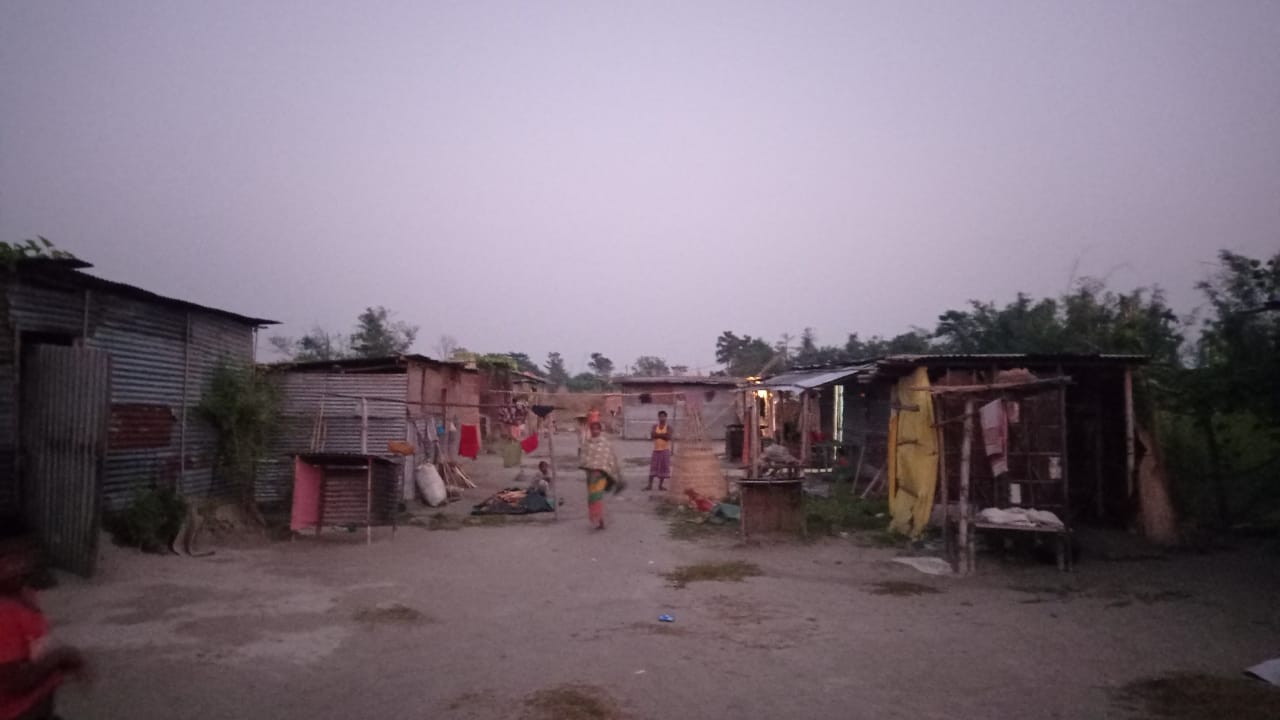 "Residents of Jaraguri village mainly depended on agriculture. But each year flood from Aie river wreaked havoc on their lives," says Nanda Ghosh, CJP Assam state team in-charge. "Many families have been forced for live by the roadside for three years, because their homes were first washed away and later, they could not return due to the Covid-19 pandemic," he says. "Our team has been helping Sukumar and Sarathi Arjya who were first served notice when the pandemic had just struck," says Ghosh showcasing how CJP has been working to defend the rights of such people for over a year.
Clearly, this is not the first time flood-affected people have been forced to defend their citizenship. As we have reported earlier, in July 2020, five people from the flood-hit Dhalpur village in Darrang district of Assam were been sent notices to appear before a Foreigners' Tribunal (FT) in Mangaldoi to defend their Indian citizenship. This was at a time when the entire region was under 7-8 feet of water. CJP team had to take a boat to get there! But what was even more shocking is how breaking from protocol, the notices were not actually served to the people in question, but sent via Whatsapp to the Gram Panchayat President!
It is also noteworthy that it was in the Dhalpur region that police opened fire on people protesting forced evictions on September 23. Two people, including a 12-year-old boy were killed in the firing. Recently, we moved court demanding compensation for the families of the deceased.
CJP, has been working on the ground in Assam since 2017, to help our fellow Indians of all faiths, castes and ethnicities, navigate the complex citizenship crisis, so that nobody is victimised, especially on account of socio-economic backwardness.
Related:
Shocking! Flood-affected people sent 'foreigner' notice in Assam
Assam Police shot dead 12-year-old returning from Aadhaar centre!
Crowd control by Police: How much force is too much force?
Assam Police Firing: Who are "encroachers" and who are "indigenous"?