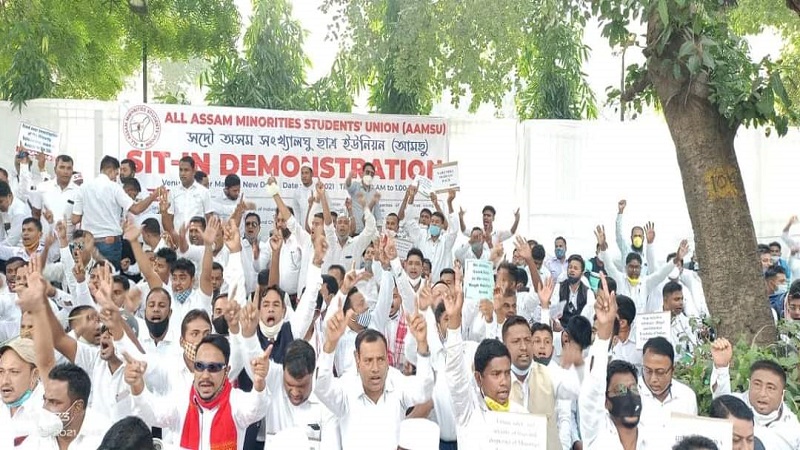 November 8 still sends shivers down the spine for many Indians who saw 80 percent of the nation's currency notes become illegal in one fell swoop. Even today the word "Mitron" meaning "friends" with which Prime Minister Narendra Modi began his famous nationwide address on that fateful night in 2016, causes panic and anxiety among many people. Therefore, on the fifth anniversary of that disastrous economic decision, the All Assam Minorities Students' Union (AAMSU) decided to take the opportunity to highlight some of the more recent decisions of the regime that have proved to be disastrous for the state of Assam.
AAMSU held a demonstration in the national capital at Jantar-Mantar to highlight the plight of families who have been forcibly evicted from their homes in Assam. Calling the evictions "selective, arbitrary, illegal and inhuman", AAMSU demanded that the state government stop them immediately. They also demanded that land pattas (land ownership documents) be given to all landless people in the state. This is a particularly powerful document, especially for those who became landless due to river erosion. An estimated 7 percent of Assams land has been lost to river erosion since independence. Many of these people are then forced to migrate to other areas where based on their religion, ethnicity or language, they are seen as "outsiders" due to paranoia surrounding illegal Bangladeshi immigrants infiltrating Assam.
AAMSU also demanded that the process of finalising the National Register of Citizens (NRC) be completed soon. It is noteworthy, thathe Final NRC was published on August 31, 2019. However, it is yet to be notified by the Registrar General of India (RGI). This is particularly shocking given how the entire mammoth exercise was a Supreme Court monitored process. Ever since the NRC was published the BJP-led government in the state has refused to accept it, constantly asking for reverification despite the SC having denied the request once.
The full list of AAMSU's demands may be viewed here: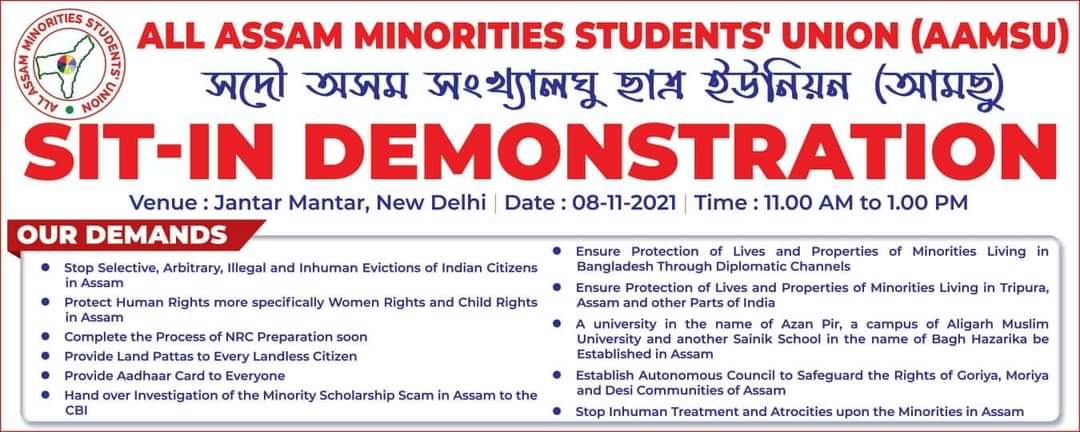 Images from the protest may be viewed here: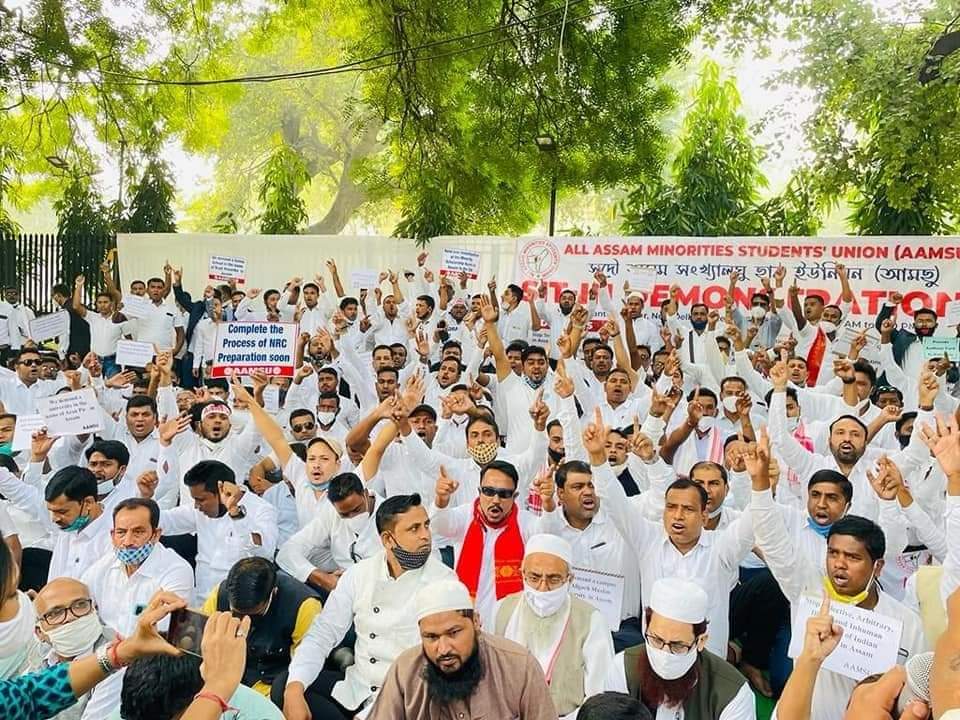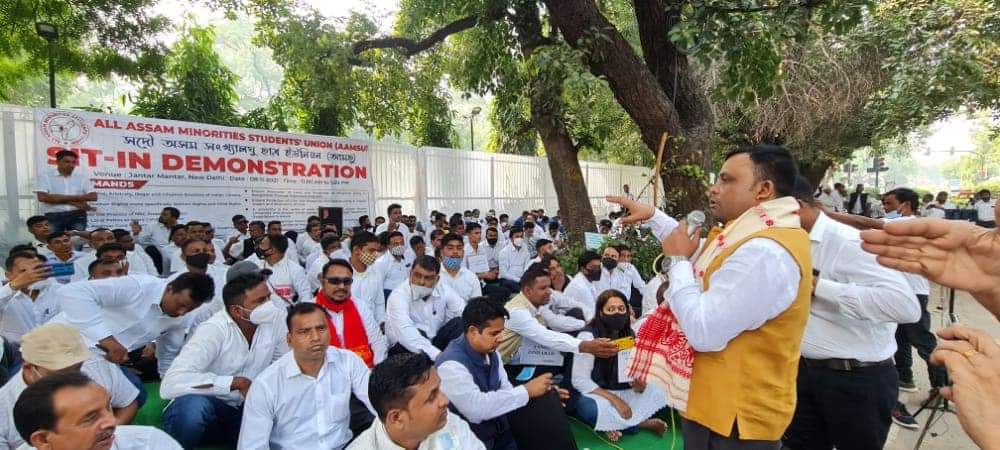 Images courtesy Abul Kalam Azad,Education Secretary, AAMSU
Related:
Yet another eviction drive in Assam
Evicted families will be rehabilitated only if name appears in NRC: Assam Gov't to Gauhati HC
MHA once again gaslights public on NRC