52 year old Gopal Das went into a shock after the publication of the final draft of the NRC in July 2018. His entire family had been left out of the list despite having all documents. But CJP stood by the family and now their names have been included in the final NRC.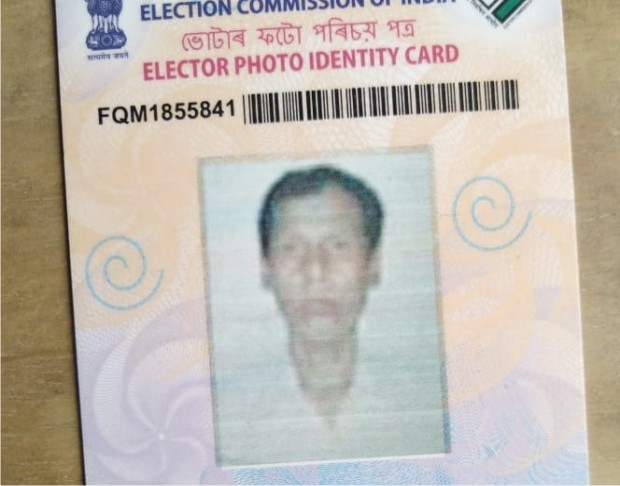 Gopal Das is a resident of Koptupali village in Chirang district. Turns out Gopal Das's father's name is Makhan Das. His wife's grandfather's name is also Makhan Das. This led the authorities to suspect that they were using a fake legacy person.
Gopal recalls his mental health at the time saying, "I was in a very dark place. I felt I had lost all hope. Their allegation was ridiculous. I have all documents, but still they accused me of lying. It was very depressing."
Gopal Das's PAN and Voter ID card may be viewed here: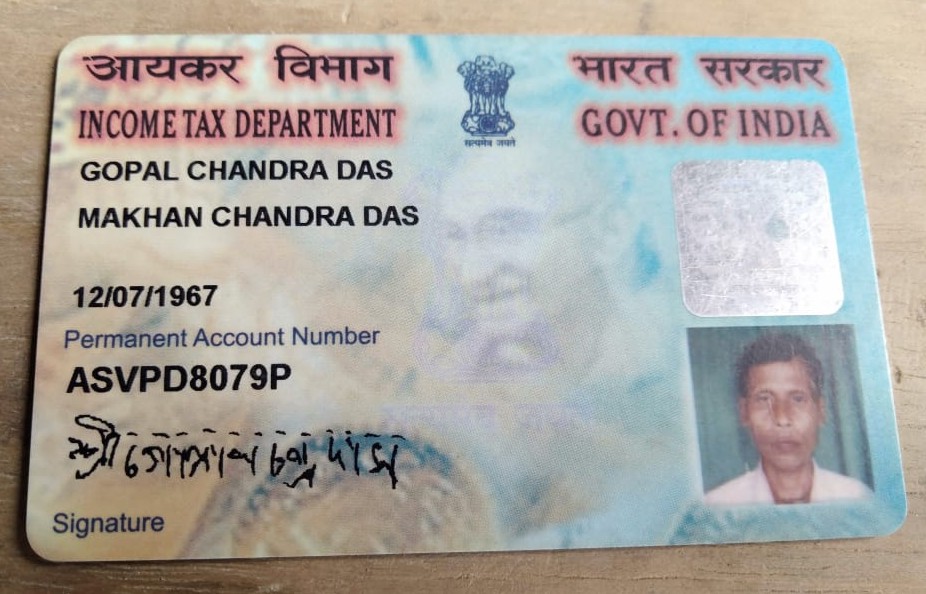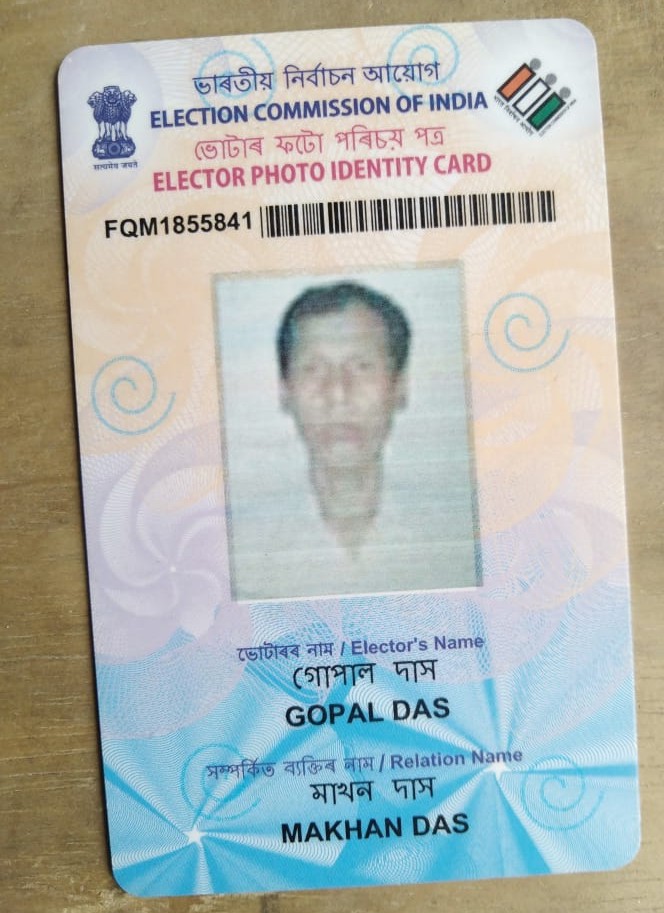 Team CJP met him when he was in a fragile mental state and helped him with the claims process. CJP Assam state coordinator Zamser Ali explains, "When we met him we understood that he was in such a mental state that he could have attempted suicide. We counselled him and told him that we will be with him every step of the way."
Team CJP helped Gopal Das put together his documentation and then defend his citizenship during the claims hearings. "The hearings would have been a nightmare had I not had the support of CJP. They counselled me and gave me courage and hope," says Gopal Das.
Zamser Ali explains, "The authorities asked how a husband and wife can have the same legacy person and wondered if they were siblings. They accused them to using the same legacy person, when actually these were two different men with the same name. The entire claims process was very traumatic for the family." The hearings continued and CJP meticulously ensured all procedure was followed and correct evidence was submitted in the prescribed format.
Finally, our persistence paid and Gopal Das's entire family was included in the final NRC published on August 31, 2019. "I couldn't have done without the help from CJP," says Das. In fact, Gopal Das travelled to Mumbai to share his experience at Who is an Indian, a solidarity meeting for Assam NRC affected people organised by CJP, People's Union of Civil Liberties (PUCL) and supported by several civil society groups.
CJP is now helping many others defend their citizenship before foreigners' tribunals in Assam. Many of these people are falsely accused of using legacy documents of people not related to them. In fact, terms like "projected father" and "projected mother" are often used at hearings, and this takes a heavy toll on the mental health of people defending their citizenship.