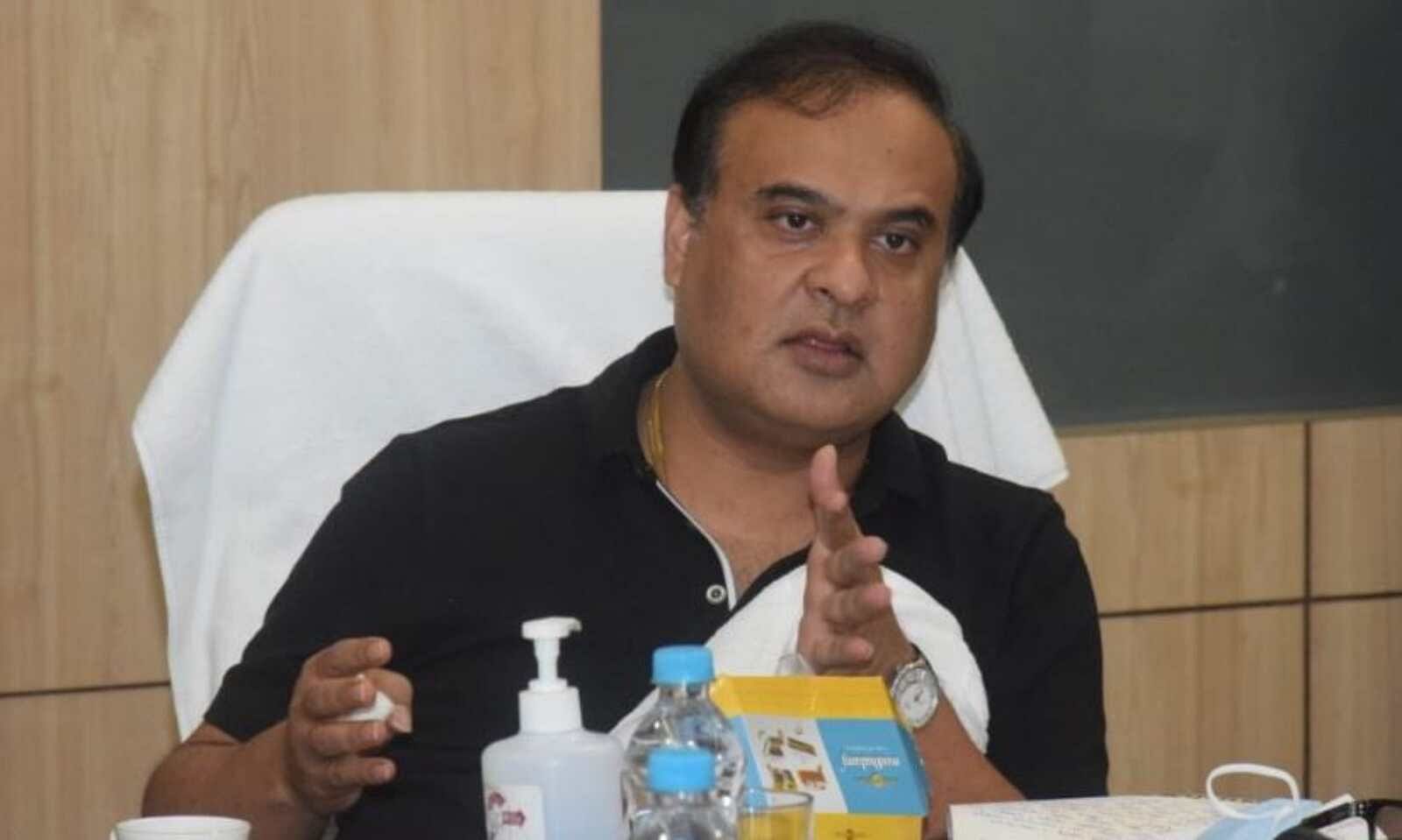 Assam's Education and Finance Minister Himanta Biswa Sarma has announced that all madrasas and Sanskrit tols in the state will be shut down soon. An official notification to this effect will be passed next month.
Speaking to media-persons, Sarma said, "We had announced this in the state assembly earlier. There should be no religious education with government funding." However, he clarified that this only applied to government run institutions saying, "We have nothing to say about privately-run madrasas and Sanskrit tols."
At present there are 614 recognised madrasas in Assam out of which 57 are exclusively for girls, three for boys and 554 are co-educational. There are 1,000 Sanskrit tols (schools) out of which 100 were aided by the government.
Now, on the surface the decision might not appear to be communal given that Sarma has mentioned both madrasas and Sanskrit tols. However, madrasas and Sanskrit tols are not the only educational institutions where religion is strongly intertwined with the education curriculum. Often soft-Hindutva is peddled via educational curricula and extra-curricular activities in schools run by organisations having ties to Hindutva groups.
Take the case of Ekal Vidyalayas, or single-teacher schools run by the Ekal Abhiyan an NGO, that allegedly has close links to the Rashtriya Swayamsevak Sangh (RSS) and its various affiliates such as the Vishwa Hindu Parishad (VHP).
Ekal Vidyalayas are schools located in rural and predominantly tribal areas and claim to serve communities with little or no access to formal education at primary education centres. According to Ekal Abhiyan's own website, at present there are 5,400 such schools in Assam where 1,55,904 students are enrolled.
The curriculum as per the Ekal Abhiyan website comprises:
Basic Literacy, Arithmetic & Science

Language – English & Hindi

Health & Hygiene

Promoting Local Skills

Physical Activities – Yoga & Play
Though they do not outwardly impart religious education, the curriculum is alleged to peddle the ideology and agenda of Hindutva nationalist groups. The inclusion of Hindi language, despite the fact that it is not spoken widely across many states in the North East and particularly by tribal communities, is just one example of this agenda. It is alleged that the proliferation of Ekal Vidyalas in the region is what has helped the BJP gain a stronger foothold in the North East, particularly in tribal areas.
In a May 2019 interview to Firstpost, Karna Gaur, prabhat pramukh of the schools in the North East said, "About 70 percent of all Ekal Vidyalayas (in Assam) are in the tea belt and the rest in areas inhabited by tribal communities like Karbi, Dimasa, Mising, Rabha and Bodo. Plans have been firmed up to set up schools in new areas of the state."
This is significant because there is a huge community of Tea Tribes in Assam. These are people who were brought to Assam by the British colonists to work in the tea estates from regions that went on to become the states of Bihar, Jharkhand, Uttar Pradesh and Chhattisgarh in independent India. These Tea Tribes control the electoral destiny of political contenders in many important constituencies such as Jorhat, Lakhimpur, Dhibrugarh and Tezpur, all of which are now firmly in the BJP's grasp.
It is also noteworthy that an early pioneer of Ekal Vidyalas was Pratap Chandra Sarangi, who was state coordinator for the Bajrang Dal when Australian missionary Graham Staines and his two minor sons were burnt alive in Manoharpur, Odisha.
In 2002, Sabrang Communications and South Asia Citizens Web, had published a report titled The Foreign Exchange of Hate – IDRF and the American Funding of Hindutva that examined how right-wing fundamentalists were using Ekal Vidyalayas to spread their communal agenda involving the vilification of the Christian minorities, Christianity being a common religion among tribals in the North East.
The report called Ekal Vidyalayas "a VHP project aimed at the indoctrination of students in remote, tribal villages." The entire report may be read here: ((The Foreign Exchange of Hate – IDRF and the American Funding of Hindutva))
However, since these Ekal Vidyalayas are not supported financially by the government, they fall outside the purview of the Assam government's recent decision.
Related:
PM Modi says the NEP hasn't raised concerns of any bias
Who will clean the deep rot in the Indian education system?