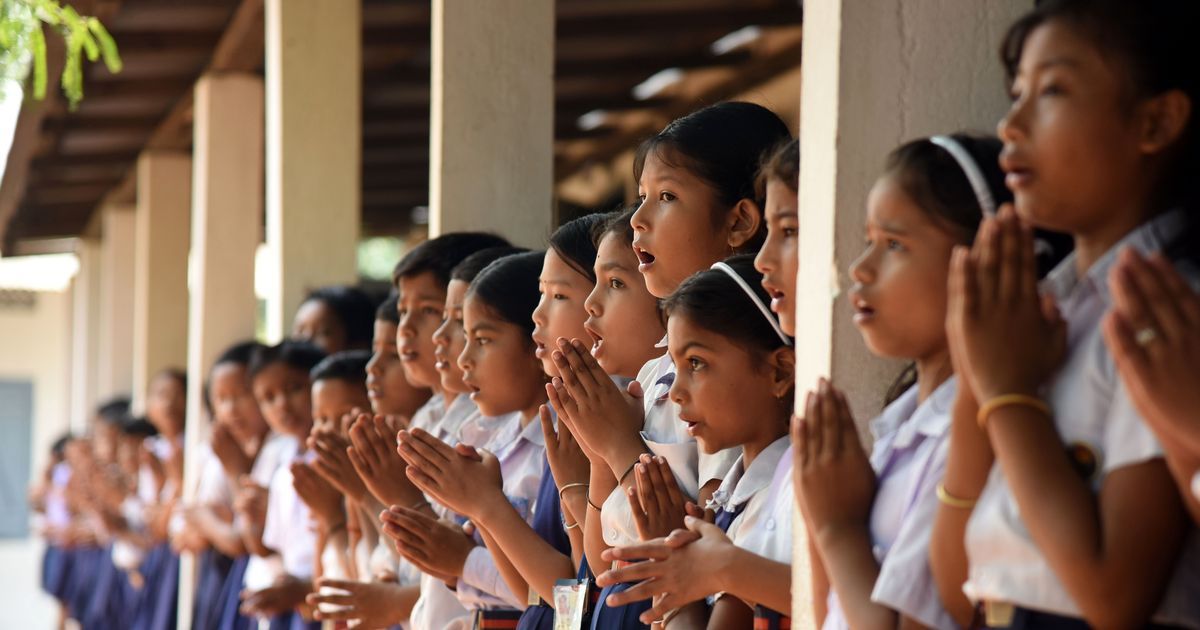 Assamese language has been made compulsory in schools across Assam by the Board of Secondary Education Assam (SEBA). This move is in line with provisions of the Assamese Language Learning Act, reports The Sentinel Assam.
As per the guidelines issued by SEBA, Assamese will be a compulsory subject from Class 9 onwards for registrations beginning this year. Students can either study Assamese as a Modern Indian Language (MIL), or as an elective subject. In case they choose neither, Assamese will have to be taken as an additional elective and students will have to appear for a seventh 100-marks paper instead of six. However, marks in this seventh subject will not be counted for merit purposes and be shown separately in the marksheet. The notification also states that appearing for Assamese (Elective) exam is mandatory for qualifying in HSLC (Higher Secondary) exams.
However, schools in Schedule 6 areas, the Barak Valley and Bodo Medium schools have been kept out of the purview of this decision. It will however be offered as an optional subject.
This is a slight departure from the March 2021 notification where if one did not take Assamese as an MIL, they would have to take Assamese as an elective and that would be the only elective available. That notification by SEBA dated March 17, 2021 says, "In pursuance of the provision contained in the Assamese language learning Act, 2020, for those students who will be admitted in class ix in 2021, for pursuing course curriculum prescribed by the Board of Secondary Education, Assam, for them study of Assamese Language as of the subject shall be compulsory in all schools except the schools located in sixth scheduled areas, Barak valley area, and exclusively in Bodo medium schools located in other parts of the state w.e.f. 1/4/2021." The notification further said, "It is notified that the students studying in SEBA affiliated schools will have to opt Assamese as MIL or elective subject. In other words the students who opt MIL subject other than Assamese, will have to opt Assamese as elective subject. So, these students will not get any other option, as there is a provision of only one elective subject in the Board's curriculum."
The timing of the March notification was curious given its proximity to the assembly elections and had given rise to concerns about violation of the Model Code of Conduct. The Assamese Language Learning Act had been passed by the Bharatiya Janata Party (BJP) led state government in the Assam State Assembly last year in a purported bid to pacify those opposing the Citizenship Amendment Act (CAA). The BJP-led government wanted to show that it was dedicated to safeguard the interests of Assamese people, as there was a popular perception in in the state that CAA would open the door for large scale migration of Bengali Hindus from Bangladesh, which would pose a threat to the language, literature and culture of Assamese people in Assam.
Related:
Assamese made a compulsory subject for non-Assamese school students