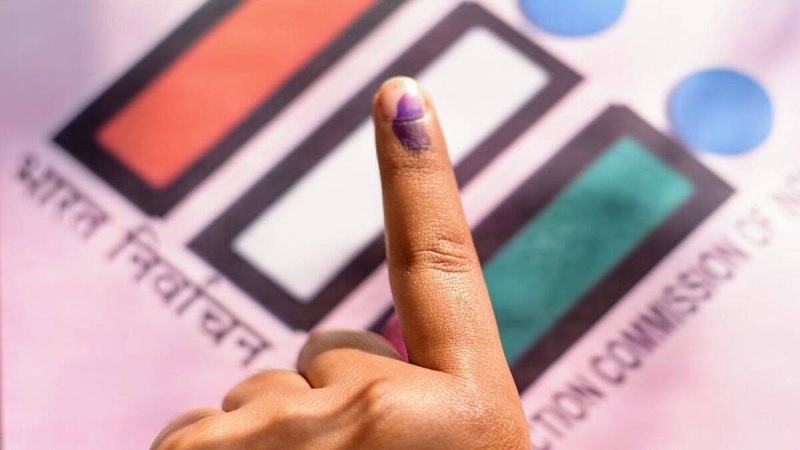 Image Courtesy:financialexpress.com
The Election Commission of India (ECI) has announced dates for Assembly Elections for the states of Goa, Manipur, Punjab, Uttarakhand and Uttar Pradesh.
Polling will be held in seven phases for the mammoth 403-seat UP Assembly from February 10 to March 7. Manipur with 60 seats will go to polls in two phases on February 27 and March 3. Meanwhile, Punjab with 117 seats will go to polls in a single phase on February 14, as would Uttarakhand that has 70 seats and Goa with 40 seats.
Due to the prevalent Covid-19 pandemic, and especially the fast-spreading Omicron variant, extra precautions have been advised by the ECI which has prohibited physical rallies and meetings till January 15, after which the situation will be evaluated afresh. However, it is rather curious that this did not prompt multi-phased elections in Punjab and Uttarakhand, as that would enable better implementation of Covid-19 social distancing protocols by allowing only a limited number of people to venture out to cast their vote each time.
It is also interesting that just two days ago, the ECI increased the limit of the amount of money a candidate is allowed to spend on campaigning. Candidates from Assembly Constituencies where the previous limit was Rs 28 lakhs can now spend Rs 40 lakhs, and those constituencies where it was Rs 20 lakhs can now spend Rs 28 lakhs. For Parliamentary Constituencies where the previous limit was Rs 70 lakhs, candidates can now spend Rs 95 lakhs. For constituencies where the limit was Rs 54 lakhs, candidates can now spend Rs 75 lakhs.
Limits of candidate's expenses enhanced @DDNewslive @PIB_India @airnewsalerts pic.twitter.com/lnnabes6lv

— Spokesperson ECI (@SpokespersonECI) January 6, 2022
This is noteworthy considering how a pitched battle is expected in all five states. Already a deeply communal campaign has been waged by party leaders and trolls alike in Uttar Pradesh and Uttarakhand, where religion-based hate crimes have been on the rise with virtual radio silence being maintained by the administration on the matter. The electoral battle in Punjab will also be one to watch out for in wake of the Farmers' movement and an ongoing online campaign to vilify Sikhs. Goa is another state with a substantial population from the Christian community, while Manipur remains sensitive on account of the volatile situation in the North East due to the continued presence of the Armed Forces Special Powers Act (AFSPA) and the growing chorus to repeal it.
Related:
Poisoning people's minds to ensure polarisation in the coming polls
How did Uttarakhand govt allow calls for Muslim genocide in Haridwar?
Uttar Pradesh: Hindutva goons force Muslim man to shut shop named after Sai Baba
Charting hate in India 2021
2021 was 'most violent year for Christians in India': UCF report
2021: A year of unprecedented communal hate crimes
Had a happy Christmas weekend? Have a look at how communal mobs celebrated theirs