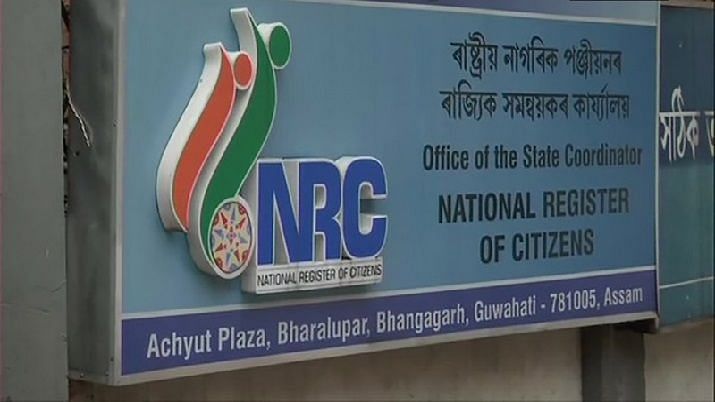 In an affidavit filed before Guwahati High Court the National Register of Citizens (NRC) co-ordinator Hitesh Deb Sarma has implied that the National Register of Citizens (NRC) that was released in August 2019 was not in fact the final list, as the final list "is yet to be published". The then NRC coordinator Prateek Hajela had called it the Final NRC even though the Assam government held it to be erroneous and had blamed Hajela for creating a flawed NRC.
The Indian Express reported that in the affidavit dated December 3, Sarma has stated that the 2019 list was "supplementary NRC" which includes 4,700 ineligible names. The NRC list of August 2019 NRC list left the lives of 19 lakh odd people in limbo as many of them are yet to receive the "reason for exclusion" document from NRC office which enables them to appeal their exclusion at Foreigners Tribunals. Their exclusion makes their status of citizenship doubtful and does not let them participate in elections and excludes them from social welfare schemes of the government as well.
"The Registrar General of India is also silent on final publication of the NRC for which it is the only authority to take action and till date the Final NRC is yet to be published by Registrar General of India as per Clause 7 of the rules under the Citizenship (Registration of Citizens and Issue of National Identity Cards) Rules 2003," Sarma wrote.
Sarma submitted that he sought necessary directions from the Registrar General of India for corrective measures for an error-free NRC but he did not receive the same. Instead, "instructions have been received for issue of rejection slips and winding up of the operation of updation of NRC," submitted Sarma.
It appears that the District Registrar of Citizen Registration (DRCR), had written to the then state coordinator seeking a change in the results of some persons. A total of 10,199 requests were made, of which 5,404 were for changing the result from 'Reject' to 'Accept' and 4,795 were for changing the result from 'Accept' to 'Reject', reported IE. Out of these 4,795 people were people who were already declared Doubtful Voter (DV), persons with cases pending at Foreigners Tribunals (PFT) and Declared Foreigners and hence technically, could not be included in NRC.
The affidavit points out in detail the many flaws at different stages of the NRC process under Hajela and the lack of due diligence, lack of quality checks; even raising questions over integrity of verifying officers.
Related:
Resurgence of anti-CAA wave in Assam, BJP in denial?
Six Bangladeshis deported from Assam
MP High Court puts counselling as bail condition for accused for anti CAA WhatsApp status