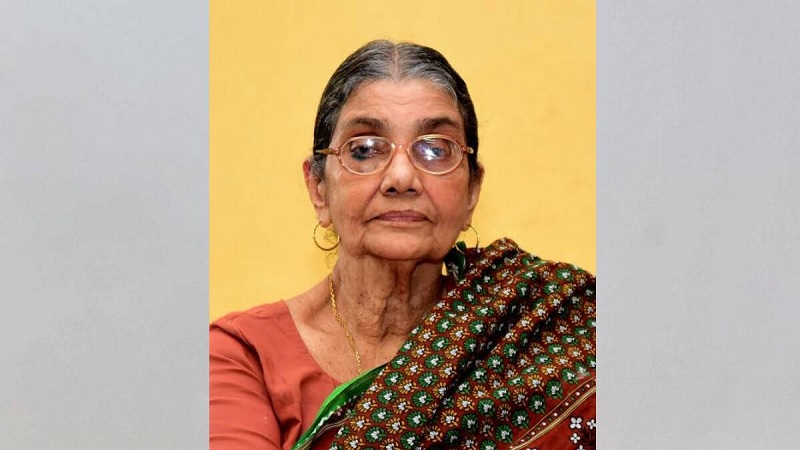 Image Courtesy: indianexpress.com
Acclaimed Kannada author and public intellectual, Sara Aboobacker breathed her last Tuesday, Jan 10 at a private hospital in Mangaluru. She was 86 years old at the time of her demise.
Born in Kasargod in Kerala on June 30, 1936, she has written extensively on the lives of Muslim women of the Beary community, living in the coastal districts bordering Karnataka and Kerala. Well known for her insights into their lives, she vocally championedthe cause of Muslim women; raising issues of financial and societal autonomy. She was also at the forefront of the anti-communal movement in Mangaluru and Karnataka.
Among her most widely read works is the 1981 novel Chandragiriya Theeradalli, which was first serialised in the progressive weekly magazine Lankesh Patrike edited by Parvathi Lankesh. The subject of the novel, which revolved around triple talaq, had raised a furore in orthodox and conservative Muslim circles, following which she had to face intimidation from some sections of society in the Dakshina Kannada district.
"Sarah's brand of feminism is not militant; yet, it raises important questions about the justice of the man-woman equations in Muslim societies as also other Indian communities," a profile of Sara by Sahitya Akademi reads.
"Sarah's main concerns in her works have thus not merely been about the Muslim women's dilemmas, but have also been concerned with significant issues such as linguistic and communal harmony and social advancement. She has been active both on the literary and the social front as a strong voice raised for social change," the profile said.
She was awarded the Kannada Sahitya Akademi Award in 1984, the Anupama Nirajan Award in 1987, the Kannada Rajyotsava Award in 1995, Nadoja Award from Hampi University in 2006 and an honorary doctorate from Mangalore University in 2008.
Her works are many and include novels such as Sahana (1985), Vajragalu (1988), Suliyalli Sikkavaru (1994) and Panjara (2004), short story collections such as Chappaligalu (1989), Ardha Ratriyalli Huttida koosu ((1996) and Sumayya (2004) among others.
She had released her autobiography 'Hottu Kanthuva Munna' in 2010. She also translated a few popular works from Malayalam into Kannada.
Related:
Kerala HC reclaims right of extra-judicial divorce for Muslim women
How Muslim women clerics are increasingly challenging traditional narratives