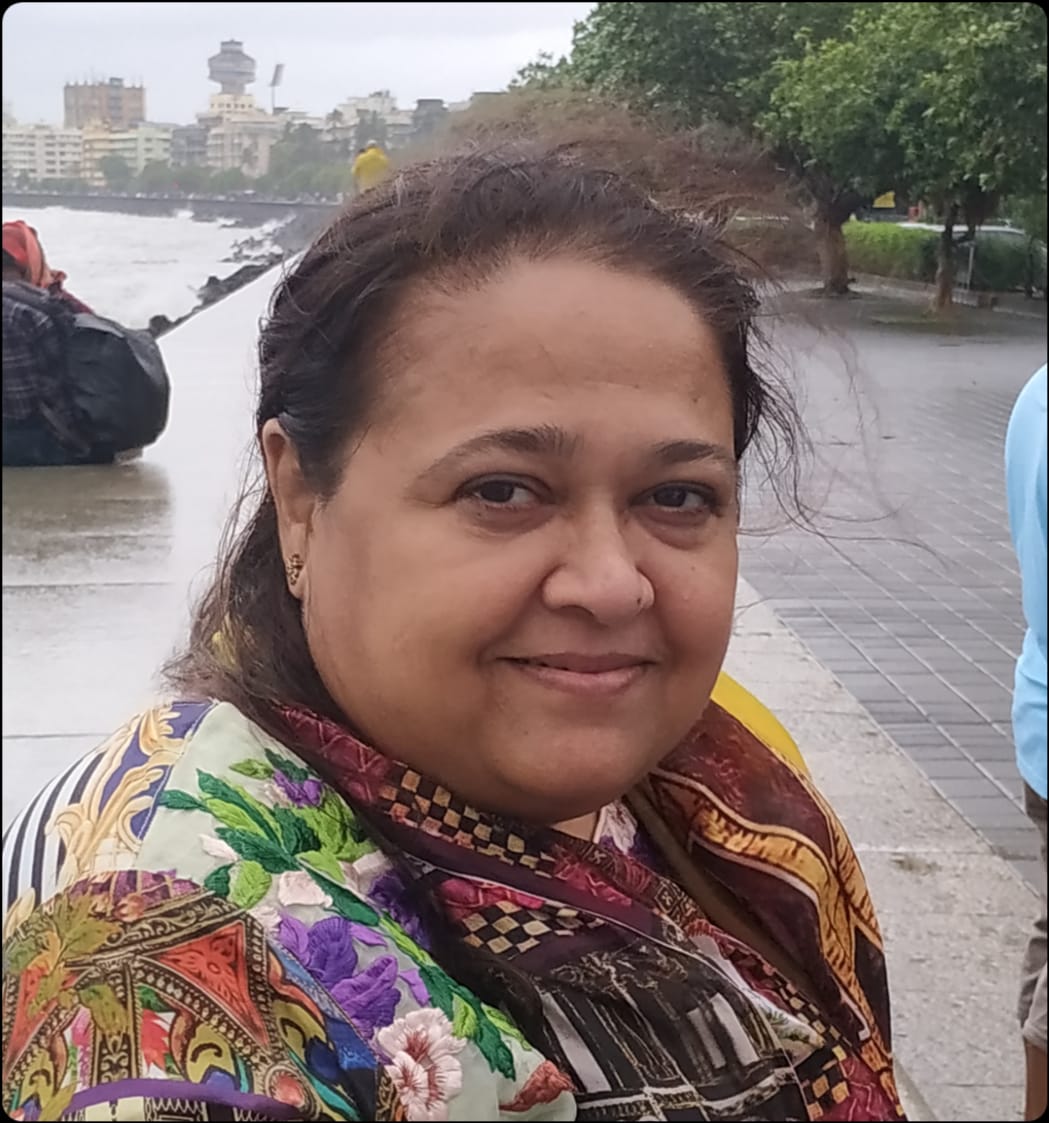 Ayesha Tirmizi was on the road to recovery after successfully battling the dreaded Coronavirus. She was being treated at the Shrey Hospital in Ahmedabad, a dedicated Covid care facility, when fate dealt her a cruel hand. Instead of walking out of the facility after beating the virus, Ayesha perished in the fire that broke out in the facility in the early hours of Thursday. By morning, Ayesha was no more.
Ayesha was born on November 16, 1968 in Bharuch, Gujarat to Mr. Kamaluddin and Shaheda Nagamia. She was the eldest of four children and always looked after her parents and her three younger siblings; Samira who was two years younger, Kauser, who was three years younger than Ayesha and her youngest brother Aamir. Ayesha did her graduation in Arts from Mumbai's Sophia College and dedicated her life as a homemaker, taking utmost care of herself and her family.
Most people know Ayesha Tirmizi as the wife of Gujarat High Court advocate and human rights defender Suhel Tirmizi. She leaves behind a 27-year-old son Asim who practices law in Mumbai.
According to human rights defender and journalist Teesta Setalvad, "With Ayesha Tirmizi's demise, we lost a beacon of light and strength for all of us activists and Survivors of the Gujarat 2002 Carnage. Life partner and beloved wife of Suhel Tirmizi, our robust guide through all legal cases, we drew our strength from her steady support."
She adds, "Some losses just cannot be explained. After battling Covid 19 and complications caused by some comorbidities, Ayesha was bright and smiling, eager to be moved out of the ICU the next day. These deaths just should not have happened."
About the incident
A fire broke out at Shrey Hospital at about 3:30 A.M on Thursday. The 50-bed hospital had 49 patients at that time, eight of whom were in the Intensive Care Unit (ICU). The ICU located on the fourth floor is where the fire reportedly broke out due to a short circuit, killing all eight of its patients; five men and three women by suffocation.
The others who died in the incident have been identified as Arif Mansuri (42), Lilavatiben Shah (72), Arvindbhai Bhavsar (78), Jyotiben Sindhi (55), Manubhai Rami (82), Navnit R Shah (80) and his son Narendra N Shah (61).
But what is truly shocking is that the 22-year-old hospital, that was designated a Covid care facility on May 16 this year, did not have fire clearance according to Ahmedabad Fire and Emergency Services Chief Fire Officer M F Dastur. According to the Indian Express, Gujarat Chief Minister Vijay Rupani has ordered an inquiry headed by Additional Chief Secretaries Sangeeta Singh and Mukesh Puri, and sought a report within three days. At present hospital director, Bharat Mahant, and an unidentified ward boy have been held for interrogation.
All hospitals are quired to renew the No Objection Certificate (NOC) from the Fire department annually. Following the fire at Shreya Hospital, the Ahmedabad Municipal Corporation ordered a fire audit at 72 Covid care facilities. 20 have been found to be lacking the NOC so far. According to Ahmedabad Mirror, six incidents of fire have been reported from public and private hospitals in Ahmedabad over the last 16 months.
Related: