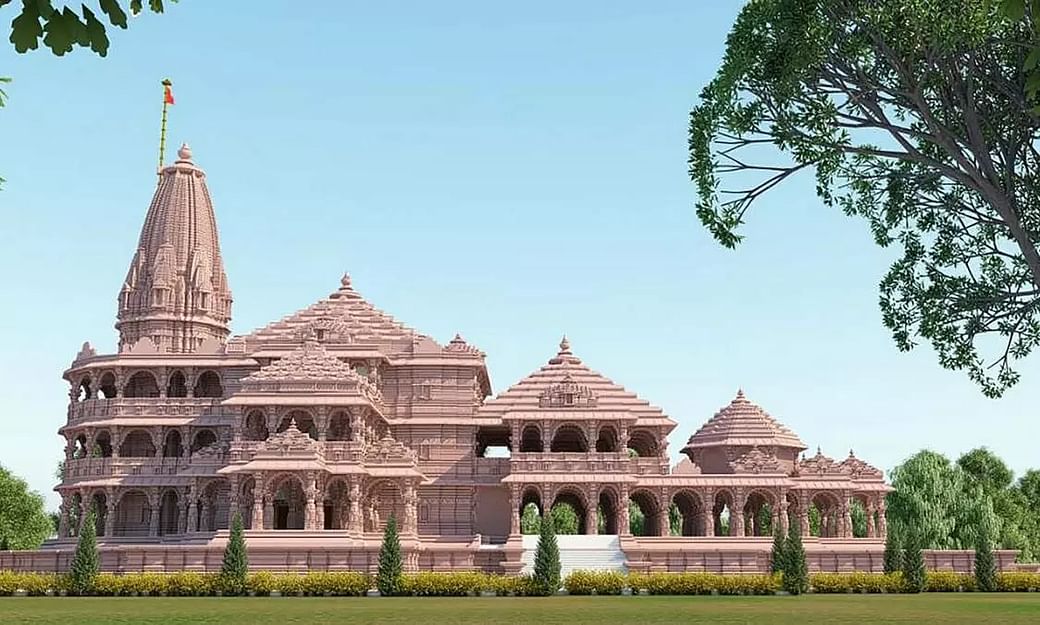 Four men accused of embezzling from the Ram Janmabhoomi Teerth Kshetra Trust have now been arrested by the police. The men identified as Prashant Mahaval Sheety (40), resident of Bombay, Vimal Lalla (40), Shankar Sitaram Gopale (54) and Sanjay Tejraj (35), all reportedly hail from Thane district in Maharashtra.
Deepak Kumar, Ayodhya Senior Superintendent of Police (SSP), told media persons, "On September 9, a case of embezzlement of Rs 6 lakh from Ram Janmabhoomi Trust was revealed." He added, "The case was registered by the Secretary-General of the Trust. The team led by ASP has arrested four people involved in the case. Others will also be arrested soon."
Police revealed that the accused were using cloned cheques to withdraw funds from the trust's bank account. First two cheques of Rs 2.5 lakh and Rs 3.5 lakh bearing forged signatures of trustees were used to transfer funds in an account with the Punjab National Bank from the trust's account with the State Bank of India.
When a third cheque of the value of Rs 9.86 lakhs was intercepted at SBI's Lucknow clearing house, a bank official contacted Trust secretary Champat Rai to verify if he had authorised the high-value transaction. This cheque was to transfer funds into an account with the Bank of Baroda. When Rai denied authorising the payment, the larger scam was discovered and an FIR was filed on September 10.
The probe is still on as the mastermind appears to be absconding. Police are also looking into the possibility of connivance of bank officials.
Related:
Babri demolition accused to head Ram Temple Trust
Ram Mandir Trust: Five 'gurus', a doctor, a lawyer, a 'royal' and a Dalit